Editor's Note:  For those of us fascinated by genealogy, this story is perfect.  Rex Ennis weaves his magic by linking a Grindstone Island with events that happen decades and many miles away!
With the Winter Olympic Games underway it is interesting to observe that a Grindstone Family was connected with the rebirth of the Olympics.
John Augustine McKinney was born in Colraine in what is now Northern Ireland. He studied law and medicine and with his brother Archibald began the practice of law in 1807. In 1809 he married Elizabeth Ayer, a descendent of a prominent New England Family. They had seven children; Charles James McKinney was the second. Charles was born in 1813 in Rogersville, TN; he married Mary Elizabeth Gaines in 1840. During the Civil War, although a slave owner, he remained loyal to the Union. He and Elizabeth had six children; Lida A. McKinney was the second child born to them.
Lida was born on the 3rd of July 1853; she attended the University of Tennessee in Knoxville. At University she met her future husband Robert Spurrier Howard-Smith. Robert and his brother, Leighton, both graduated from UT. They were born in Philadelphia, Pennsylvania; sons of the Reverend John Howard-Smith.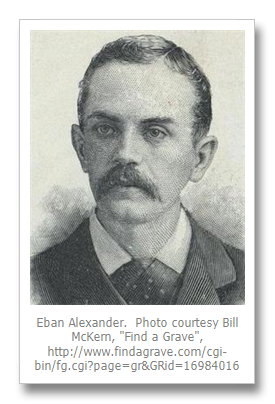 It is the Howard-Smith connection that gives us the link to our Thousand Islands.  Robert Spurrier Howard-Smith and Lida A. McKinney were married in Rogersville, TN, on 1 June 1882. They had three children. Two sons, Logan Howard-Smith and  Robert Spurrier Howard-Smith Jr.  and a daughter Elise Howard-Smith, an author, who spent her life in Philadelphia.  Robert died at  age two and is buried in the old family cemetery at Rotherwood Estate in Kingsport, TN.
The eldest, Logan, was an author who wrote the definitive history of the RMS Titanic under the nom de plume of Logan Marshall.  (See The "Titanic" and Grindstone , February, 2012).  Logan married Amelia Sparks Douglas, also of Philadelphia. They had only one child, Douglas Sparks Howard-Smith, born in 1922. Douglas (Doug) married Imogen (Junie) Reeve Snowden in 1947. Logan and Amelia visited the Thousand Islands in the 1930s and purchased property on Grindstone Island.  Douglas inherited the property and his widow, Junie continues to summer on the island.
Lida A. McKinney's sister-in-law was Marion Howard-Smith, daughter of the Rev. John Howard-Smith and great aunt of Douglas S. Howard-Smith. Marion married Eben Alexander.
The Alexander Family was well-known in East Tennessee; Eben was born in Knoxville on 9 March 1851. He attended the UT and Yale University; at Yale he was a member of the fabled Skull and Bones Society. He returned to Knoxville and taught Greek at UT and later at the University of North Carolina at Chapel Hill.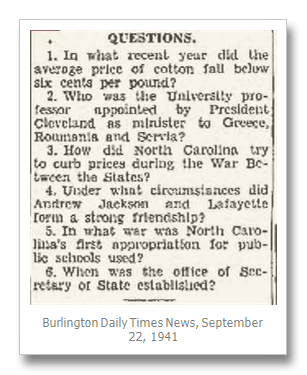 Eben's knowledge of Greek resulted in his appointment as United States Ambassador to Greece in 1893 by President Grover Cleveland at a salary of $2,500 a year. During his term as ambassador, 1893-1897; he was in Athens at the center of the Olympic Game's revival movement. Harper's Weekly (28 September 1895) said;
"The first subscription that reached the committee's hands was not from a born Greek, but from Mr. E. Alexander, United States Minister to Greece, who, nevertheless, is looked upon and claimed as a true Hellene, both by his wide acquaintance with the Greek language and literature and his whole-hearted sympathy with the country and its people."
Prior to the 1896 Games in Athens, there had been numerous attempts to revive the Olympic tradition of ancient Greece. Alexander's participation in the revival was pivotal to the success of the movement. The Acropolis, an Athens newspaper at Alexander's leaving said;
"The success of the Olympic games, through the coming of the American athletes, who gave such life to that athletic meeting and insured its success, was due to Mr. Alexander. A genuine representative of a democratic people, he has maintained a charming simplicity of manner without petty diplomatic affectation, and his house has been open with the utmost hospitality to every Greek, who sought an interview with the American Minister, and to all of his compatriots, who have carried away the same good impressions of their diplomatic representative. It is a pity that we are losing such a friend."
Marion and Eben's friendship with the organizers, diplomatic connections, and relationship with the King of Greece, George I, provided an invaluable avenue of communications for the organizers. Marion and the Eben's children also played a role with the King of Greece as revealed in this letter from Marion at the American Legation in Greece to Lida in Philadelphia, February 6, 1896:
"My two boys are so different. (John Howard and Eben Jr.) The young prince Andrew who sends for them to play with him every chance he gets, is fondest of Howard, & so is the king, but Alex (Eben Jr.) is liked so much by those who know him best."
Prince Andrew (1882-1944), mentioned here, married Princess Alice of Battenberg and was the father of the Duke of Edinburgh, consort to Queen Elizabeth II.
Alexander was recognized in his 1910 obituary "as one of the most zealous advocates of the revival of the Olympic Games." One historian acknowledged him as "godfather of the modern Olympics."
Eben and Marion Howard-Smith Alexander's descendants have continued to lead prominent lives in Knoxville.
References:
The Brooklyn Eagle Almanac 1895
Dictionary of North Carolina Biography, Vol. 1, William Stevens Powell, University of North Carolina Press, 1979
Stephen Crane: A Critical Biography, John Barryman, Cooper Square Press, 1950
The National Cyclopaedia of American Biography, Vol. XII, James Terry White, White and Company, 1904
The A to Z of U. S. Diplomacy from the Civil War to World War I, Kenneth J. Blume, Scarecrow Press, Inc., 2005
Historical Dictionary of the Olympic Movement, Bill Mallon and Jeroen Heijmans, Scarecrow Press, Inc., 2011
The Classical Journal, Vol. VI, University of Chicago, 1910-1911, Page 136
New York Herald, 13 March 1910, "Dr. Eben Alexander, Once Diplomat, Dies" Page 9
New York Sun, 17 April 1896, "American Athletes Cheered on Leaving Athens"
Genealogytrails.com webpage, "Orange County, North Carolina, Eben Alexander"
Howard-Smith Collection located in the McClung Collection, Knoxville, TN
By Rexford M. Ennis, Grindstone Island
Rex Ennis has written several articles for TI Life.   His bio is recorded in Contributors in December, 2008. In the past two years Rex has published two important books on the Thousand Islands.  The first, published in 2010 is Toujours Jeune Always Young the biography of Charles G. Emery.  It was reviewed in the June 2010 issue.  The second, Saints, Sinners and Sailors of the Gilded Age: A compendium of biographical sketches, centered on the Gilded Age in the Thousand Islands, which describes the biographies of every name appearing on a 1889 map published by Frank H. Taylor called:  Map of the Thousand Islands; Hotels, Parks and Cottages.  See the book review in our July 2011 issue  and you will find the map described in the July issue in the August 2011 issue.  Luckily for TI Life readers, Rex is hard at work on a new book – so stay tuned.