"Wherever the art of medicine is loved, there is also a love of humanity." - Hippocrates
For my Mom, Millie Strauss, 2018 began with two significant milestones. First she celebrated her 90th birthday; then, she retired. She didn't retire from a corporate job or a government position, though; she retired from 54 years' of service volunteering in hospital emergency rooms, first in her native Rochester and then at her retirement home in Florida. Over her many years of service, her "hospital stories" have pointed up this conclusion: knowledge, love and compassion combine to form the essence of quality hospital care, particularly in emergencies. This formula calls for more than pure science – it takes heart.
In the fifteen years since its re-founding, River Hospital has brightly reflected Hippocrates' sentiment, touching members of our River community in a variety of ways. The Hospital's many success stories reveal its "heart"; its love of humanity.
The Happiest New Year
Tom Certo has a keen appreciation for the quality of care dispensed at River Hospital – and he knows of which he speaks. When he and his wife Jackie are away from their summer home on Dingman Point, they live near Syracuse – where Dr. Tom Certo is a general surgeon with the Upstate Surgical Group at St. Joseph's Hospital Health Center.

In December 2012, Tom and Jackie decided to celebrate New Year's Eve at Dingman Point. But on the afternoon of December 30th, while shoveling snow, Tom suffered a serious heart attack. The medical term for his condition was "large anterior wall myocardial infarction", but the lay term is much more to-the-point: it's called a "widow-maker". Tom credits his life to the quick actions of River Hospital's emergency department - and their collaborative communication with interventional cardiologists at St. Joseph's Hospital.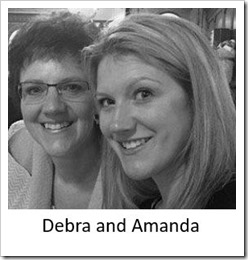 Less than three weeks later, Tom sent a note to the Hospital, describing it as an "invaluable asset for the River family and its surrounding friends". He included one request: "Please convey my gratitude to the entire urgent care staff that helped me out that afternoon."
"Mom"
The last week of August always feels like a time of "last hurrahs" on the River. In 2012, Amanda Barrett and her friends were preparing to close out Summer in the highest style: by celebrating a friend's nuptials on Cherry Island. But late one evening, as Amanda and members of the bridal party were en route to the island for final wedding preparations, their boat was struck by another boat – and eventually sank. In one moment, Amanda and her friends faced urgent medical issues. Amanda suffered loss of consciousness with head, back and neck injuries.
River Hospital's initial phone call to Amanda's mother, Debra Russell, provided as much reassurance as possible under the circumstances. But details of the incident remained sketchy until Debra was able to speak with Amanda's nurse, Trudy Solar. Debra – herself a nurse - credits Trudy's kind words and empathy with making the trip from Watertown to the hospital slightly less than unbearable. She describes as "beyond any thank you we could have ever extended" Amanda's ability to speak into the phone the single word that she fervently needed to hear: "Mom".
In her letter to River Hospital, Debra expressed the hope that she would someday have the impact that everyone on the emergency team had on that difficult and stressful evening. She wanted to make sure the Hospital staff knew "how grateful we are for their compassion and professionalism."
So Many More
Over the years River Hospital has "been there" for so many in our hour of need. For Michael Pracht of Sackets Harbor, it offered art therapy to help with PTSD. Dr. John Merola of Nobby Island recalls when it helped to save the lives of his grandchildren after a terrible accident on their personal watercraft. Norm Snyder of Wellesley Island received "the ultimate Father's Day present" when his son Cole recovered from a life-threatening interruption in his breathing. Click here to see these and other stories of critical services – both medical and emotional - being provided at the right time, with warmth and compassion. Over the years, the staff at River Hospital has frequently made a profound difference for greatly appreciative families by transcending formulaic medicine to add the most comforting ingredient: heart.
One last "hospital story" makes this point in an especially compelling manner.
Because Sam
A few years ago, Stephanie Weiss and her family were enjoying one of those calm and sun-drenched days of boating on the River. While eating an apple and watching the water, her youngest son, Sam, was stung on the lip by a bee. No big deal – or so it seemed. But soon, Sam's difficulty breathing and rapid facial swelling indicated differently. In fact, his allergic reaction to the bee-sting proved to be in the 95th percentile for severity. Upon reaching the dock in Clayton, Stephanie's immediate thought was: "River Hospital." She had the same thought when Sam subsequently suffered a life-threatening bout of Croup in the middle of one terrifying night. And when she learned of Sam's hypersensitivity to cold as his esophagus became inflamed after eating a harmless freeze-pop at a backyard barbecue. Each time, Sam's Mom knew exactly where to go for help.
So it probably comes as no surprise that, in 2016, Stephanie Weiss left her long-time position as Assistant Director of Save the River to take on her current position: Executive Director of Development for River Hospital. If you ask why she made the switch, her answer is exactly what you'd guess: "because Sam."
On Stephanie's watch, River Hospital's Hope + Healing Campaign continues to make terrific progress. In fact, $3.2 million of the campaign's $4 million target has been raised to date. It's come a long way so far, but there's more to go. Click here for information on Hope + Healing.
Let's all start 2018 off right by helping to push Hope + Healing over the top! You can reach Stephanie Weiss by phone at 315-486-2920, or by e-mail at sweiss@riverhospital.org. Or, click here to access a Hope + Healing Pledge form right now. Here's a chance to demonstrate our love of humanity by supporting the art of medicine. We can do it together. Let's!
Postscriptum: To my Mom, who has personified the foregoing over many decades, "Congratulations" on your retirement. Happy Birthday! And, Thanks. Love, Wayne
By Wayne C. Strauss,
Copyright 2017. All Rights Reserved.
Wayne C. Strauss is Vice President of OppenheimerFunds, Inc., and works directly with the Oppenheimer Municipal Investment Team located in Rochester, New York. An attorney licensed to practice in the State of New York, Wayne also holds several securities licenses. He has served on the Board of Directors and as a Proctor for Rochester Area Mensa, and is currently a member of the adjunct faculty of St. John Fisher College in Rochester. An Eagle Scout and member of Toastmasters International, he spends as much time as possible aboard his boat "Convexity," in the Thousand Islands.