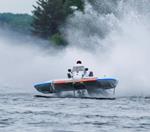 Summer 2018: Photographs; Louise Ann Ford (1954-2018); SLC Arts News; TILTI Official Plan Approval Postponed; Ship runs aground; River Muse; Stone & South Condos... Yes, lots of news this month. And the weather is not even on my mind...

Rather than weather - family and friends, boats and water sports, fish and even bird watching are top of mind. Let's all enjoy the start of Summer 2018!
by: Susan W. Smith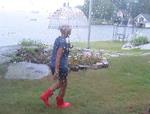 When was the last time you saw a rainy day postcard? Sure, we all like the postcard view of the world. The one where the...
by: Lynn E. McElfresh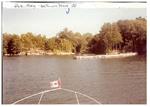 The summer of '78 was in full swing. The weather was superb, mid 80's during the day, with low humidity, upp...
by: Dan Mack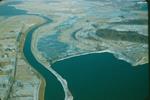 Perspective, in history, is everything. Aerial photography captures a River being transformed by the Seaway...

by: Craig Irwin Stevenson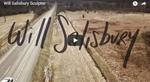 Last fall I was at a friend's studio and he asked if I would like to go have a beer at Foxy's, I was in a hurry...
by: Scott Ouderkirk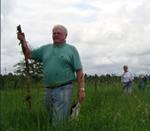 If you don't know Ken Deedy, you have heard of him. And if you haven't heard of him, you have still been tou...
by: Susie Smith and Susie Wood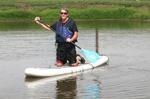 Interested in getting out on the water this summer, but not ready to buy a boat of your own? New York Sea Grant and the...
by: Kara Lynn Dunn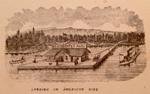 In November of 1875, articles appeared in newspapers across Northern New York State, announcing the intent of the Presby...
by: Linda Twichell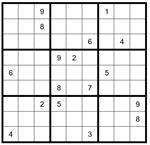 This is a puzzle to remember! Expect an unexpected twist and turn. Puzzle #41 ...
by: Dan LeKander