THE PLACE: Click below and explore the Thousand Islands.
Note: We look forward to receiving updates and new photographs depicting these sections. Please write to Info@thousandislandslife.com for more information.
Check back often to see our progress. If you have ideas, suggestions or questions, please write to us at info@thousandislandslife.com
At the Thousand Islands, Lake Ontario narrows to become the St. Lawrence River. Through these islands, flow all the water of the Great Lakes, the largest group of fresh water bodies on the earth, sometimes called "the inland seas." Together the lakes and the 1900-mile river comprise the largest inland navigation system in the world.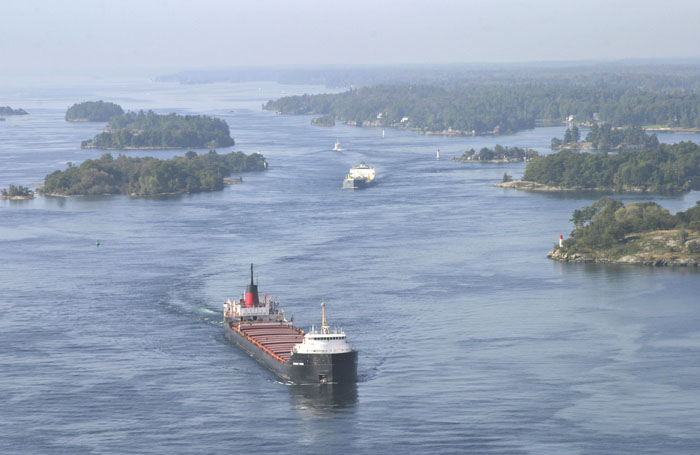 Boats and boating are central to Thousand Islands life. We live with with ocean-going freighters, "salties," that navigate the St. Lawrence Seaway--companions to all species of craft, down to kayaks and canoes.
Islanders depend upon their boats. The real focus of island life is the dock, its main activity "messing around with boats." We use varied craft for errands, for fishing, for socializing with friends on other islands, but mostly we savor boating for its own sake, especially enjoyable through the countless scenic channels among our 1800 + islands.