Articles from September 2014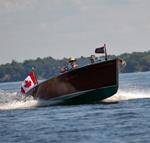 What a summer… high water, some picture perfect days… family and friends! Now we head into the fall ...
by: Susan W. Smith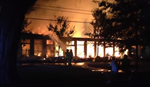 Thousand Island Park is no stranger to fire. On the night of August 13th, 2014, shortly before midnight, a fire was disc...
by: Lynn E. McElfresh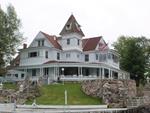 It was love at first sight that saved Casa Blanca, a grand Gilded Age estate on Cherry Island. The century-old cottag...
by: Kim Lunman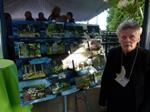 There may be a simple way to thank community members for acts of generosity - a thank you letter; perhaps a plaque to ha...
by: Janet Sullins & Susan Smith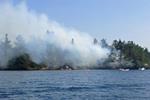 Tuesday, July 22nd was a perfect day on the river – sunny and warm with a light wind blowing from the southwest. My budd...
by: Tom King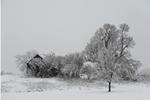 Editor's Note: This summer I had the opportunity to meet a talented photographer, Andrée Thorpe. After...
by: Andrée Thorpe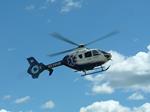 Note: This testimonial to the Northern New York EMS System was sent by Jack Elder. The Elder family summered...
by: Jack Elder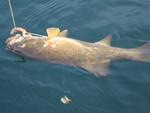 Save The River's Bass Catch and Release Program Save The River, the Upper St. Lawrence River's envir...
by: John Peach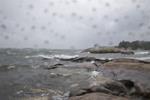 The old woman gazed thoughtfully at the September sky as she hung up the phone. "There's a big storm comi...
by: Ellen Childs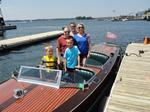 A cold February evening in Kansas, still at least six more weeks of winter weather. "You've got mail" ...
by: Deane C. Parkhurst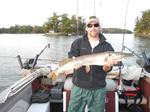 It's been almost 15 years since the first time I laid eyes on the beauty of the 1000 Islands. I still remember it,...
by: Tyler W. Barton