Editor's Note:
Season's Greetings...

We asked our readers to "help us remember Year 2012 in the Thousand Islands."

Fifteen competitors submitted over 50 wonderful photographs.

As editor of TI Life, I had the pleasure of receiving the submissions. I gave each a random number and then sent the numbered photographs only (no names) to our judge, TI Life team member, Ian Coristine.

Winners of this year's contest will receive a copy of Ian Coristine's award winning book, Water, Wind and Sky. In addition they will receive their certificate designed by Dave O'Malley, Areographics Creative Services.

This is the first of what we hope will be an annual event.
TI Life's December Photo Contest
Gold Medal
I love this shot! It really immerses me in the place - a place I immediately want to be. I love the contrasting light and shadows and want to jump into that boat to see what's around the corner. The sense of labyrinth is very appropriate. A clear number one, to me anyway.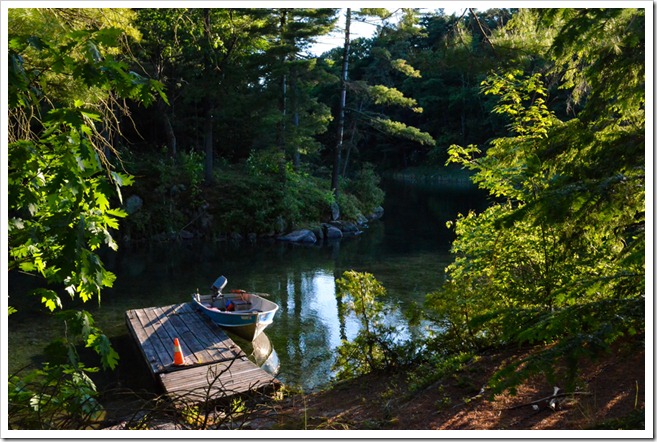 Gold Medal photograph by Michael Chahley ©2012
Gold Medal – Michael Chahley

Michael Chahley, an avid photographer and outdoorsman, is an Industrial engineering student at the University of Toronto. With many summers spent within the Brockville Narrows, "I am always looking for new excuses to leave my desk to enjoy the sun and water." Be sure to view more of his excellent photographs on http://www.michaelchahleyphotography.com/. The title of which is "paying for hobbies with hobbies."
Silver Medal
Sunrises and sunsets are pretty common fare, but that doesn't mean they aren't pretty. My dear friend Paul Malo would never bother to look at any of them (including mine), but I can't help but appreciate this pristine "Golden Pond" moment with the silhouette of the island separating two very different views of the sky, real and abstract.
Silver medal photograph by Michael Chahley ©2012
| | |
| --- | --- |
| | Silver Medal - Michael Chahley |
Bronze Medal
The first two images were an easy call. Number three is far more difficult, with three candidates, all somewhat similar in subject and composition, all tempting me. I know Paul wouldn't be with me on this one either, because once again all three are sunsets. At least that's my theory. Two show convective clouds in the sky, the remains of daytime heating and the third, a yacht's silhouette, which I'm pretty sure wouldn't have been out and about before dawn.
One of the reasons these images appeal to me is that they follow "the rule of thirds," Not that any rules exist in photography. A great image stands on merit, regardless of what rules it may or may not follow, but here the horizon one third of the way up the image totally works. While I would normally look elsewhere because the image doesn't clearly speak "Thousand Islands," I am captivated by the soft hues in the meadow and the very different hues in the sky. This image is more a painting than a photograph.
On the critical side, I think this shot could have scored even higher if DxO or some other software had been used to bring out more light in the meadow and the person was cropped out of the right side. Neither they, nor the sky above adds value to the picture. I believe these minor tweaks would make this scene even more compelling. Perhaps this has to do with a personal preference I was never conscious of until I overheard someone at a book signing observe; "He doesn't shoot people, does he?" Until that moment I had never thought about it, but I immediately realized it's totally true. I am drawn to landscapes. Just a personal preference.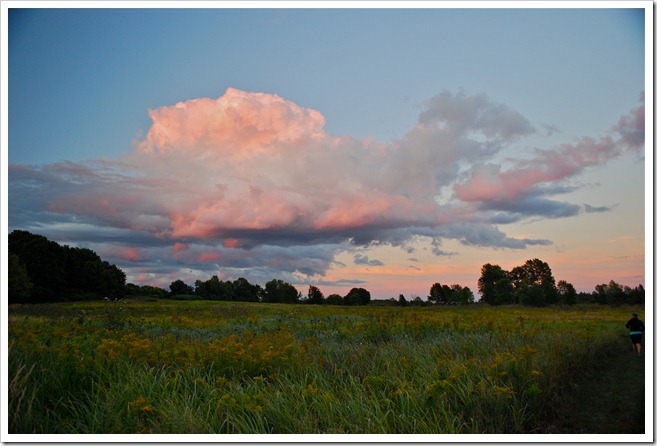 Bronze medal photograph by Nanci Morris ©2012
Bronze Medal – Nanci Morris

Nanci Morris lives in Mill Creek, WA, 22 miles north of Seattle: " I love to travel and take lots of photos. Looking at the photos reminds me of the smells, the chill in the air, the wonderful memories of those I was with…" Nanci's interest in photography started when she was a young child. This summer she visited with friends on Grindstone Island and captured these memories.
These two were very close runners up: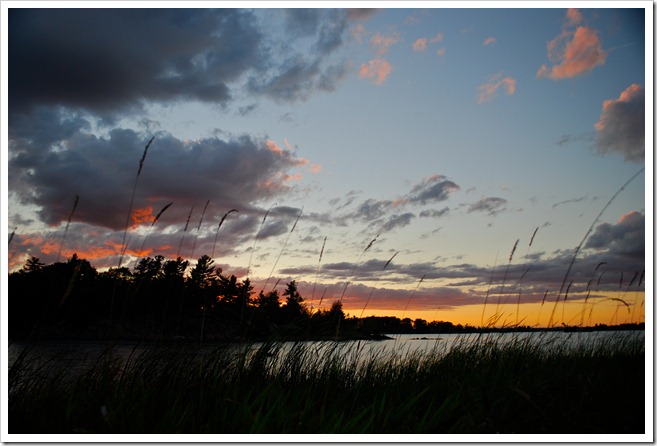 Honourable mention: Nanci Morris ©2012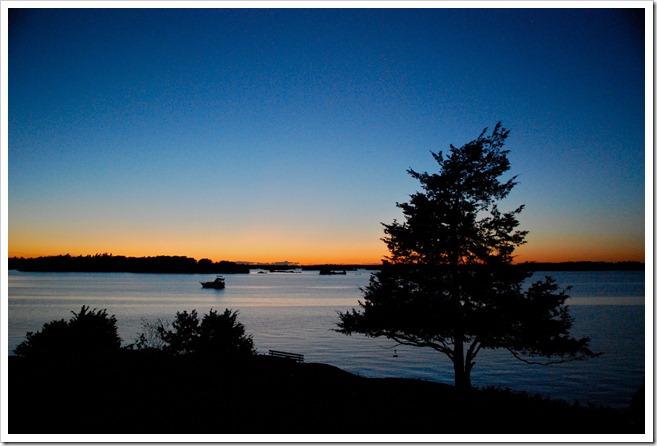 Honourable Mention: Nanci Morris ©2012
There are a number of other interesting shots here that deserve honourable mention, like the eaglet and the moody gazebo and I love the drama of the ship looming over Casablanca.
The turtles are a challenging scene, delivered. I've found them to be very skittish, so even with a long lens, getting shots like this is a real challenge. The water lily is lovely, also illustrating our low water year.
The Fair Jeanne at Carleton Island's North Bay captures an historic moment (this was a British shipbuilding yard during the 18th century). The boats at the dock on a misty morning are appealing as is the receding rocky island shoreline on a gray day. I also like the final melt on a stunningly calm day. I've seen that rare moment when winter transitions into spring.
The caterpillar is amazing. The rotting log is also good. A backflip caught midair is dramatic, and reminds us of a summer full of fun… There are other good ones here too, but I've got to stop somewhere.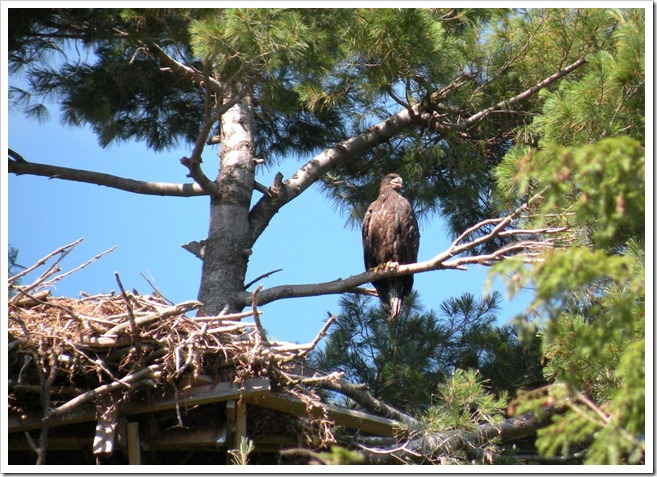 Honorable Mention: Patty Mondore ©2012

Patty Mondore's photography appears in the Thousand Islands Vacationer throughout the summer months as a part of her weekly column, "River-Lations." Many of her River photos are also included in her River Reflections: A 90-Day Devotional for People Who Love the Water. She has co-authored two Singer Castle books with her husband Robert, and they have produced three, Thousand Islands music, DVDs. She lives in Jamesville, NY and summers on the River. You can see her work at at www.gold-mountain.com/Patty.html.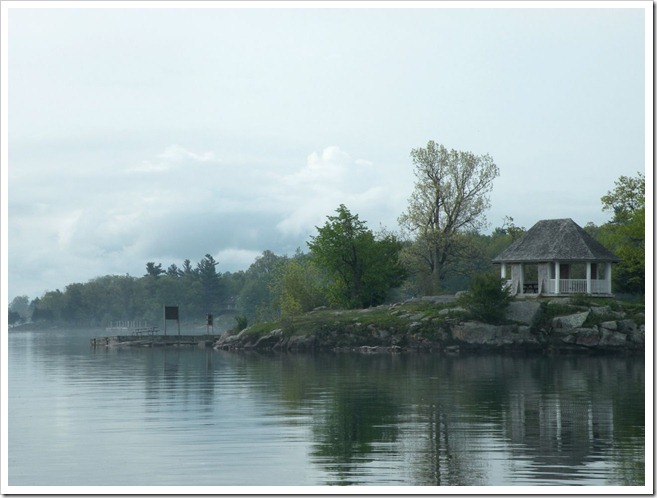 Honorable Mention: Corinne Mockler ©2012
Corinne Mockler grew up in rural Maine and earned her BFA in advertising and graphic design from Pratt Institute in Brooklyn. She has also taken classes in horticulture from the Brooklyn Botanic Garden and earned a Permaculture Design Certificate from the NY Open Center. Corinne is the Coordinator of Education and Outreach for the Thousand Islands Land Trust. She lives on Hyde Lake in Theresa with her husband, Butch Mockler.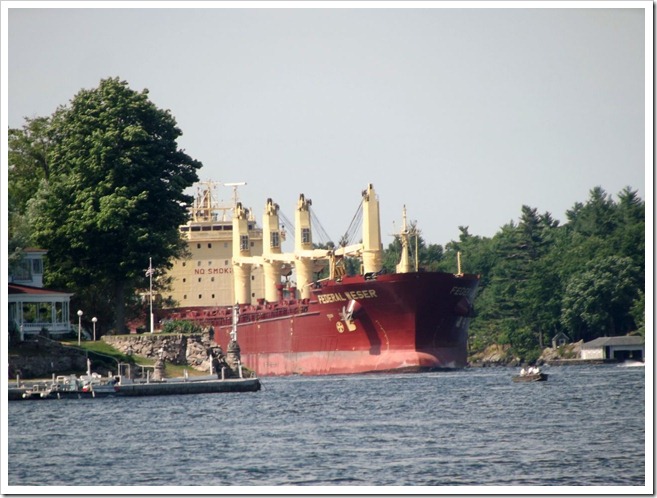 Honorable Mention: Tara Hutson ©2012
Tara Hutson lives in Columbus Ohio. She is a graduate of Ohio Dominican University. During her childhood her parents would send her to Kring Point for the summer where she had a perfect view of passing ships. She writes, "I have always been fascinated with the St. Lawrence Seaway especially the history, the ships and the wildlife. I do my best to capture each in my photography."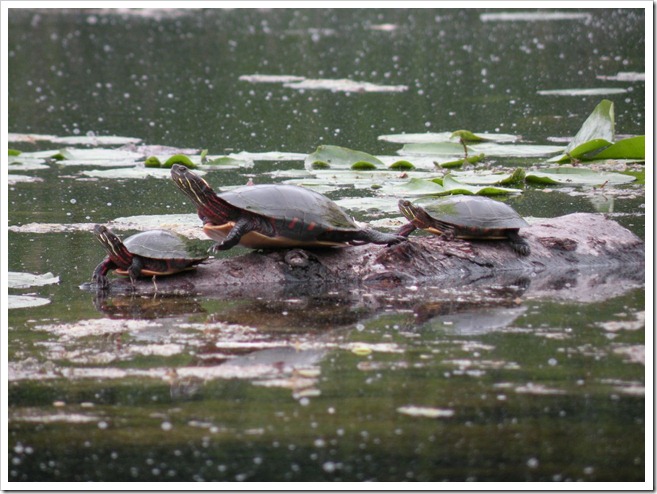 Honourable Mention: Patty Mondore ©2012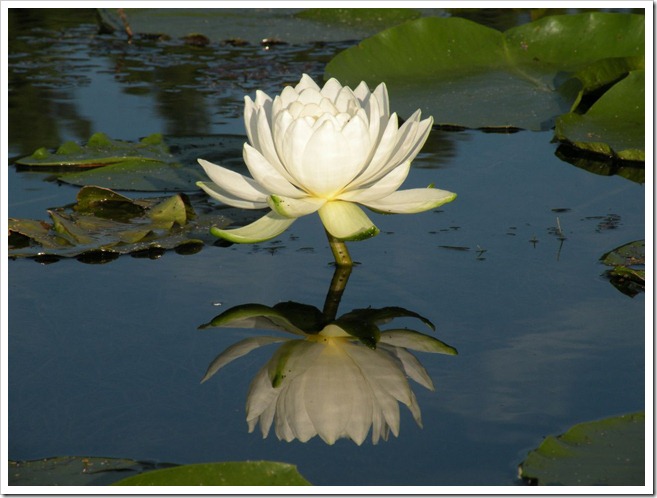 Honourable Mention: Patty Mondore ©2012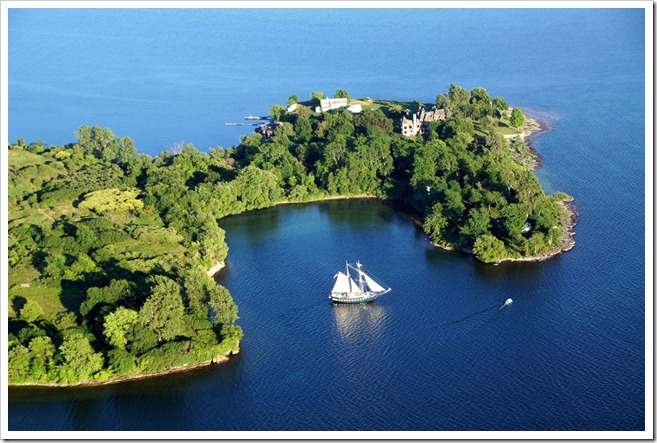 Honourable Mention: Michael Franklin ©2012
Mike Franklin is an agent with Sotheby's International Realty. He uses his photographic and Internet skills, to promote his properties. His forté is working with unique properties of historic value.

The scene allows the reader to visualize the scale of the British shipworks and Fort Haldimand on Carleton Island and its surrounding lands. (See www.FortHaldimandBluffs.com). It features the Fair Jeanne (operated by Bytown Brigantine) http://www.TallShipsAdventure.org which cooperatively appeared in the North Bay at Carleton Island for the June 26, 2012 - 200 year anniversary of the British ceding control of Carleton Island, the only territorial exchange during the war of 1812.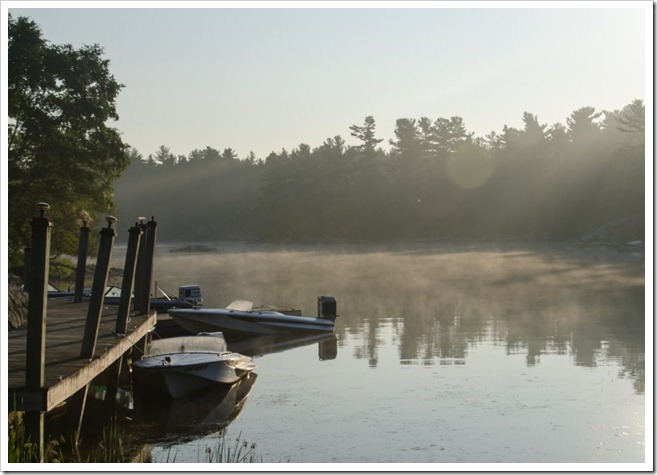 Honourable Mention: Philip Tifone ©2012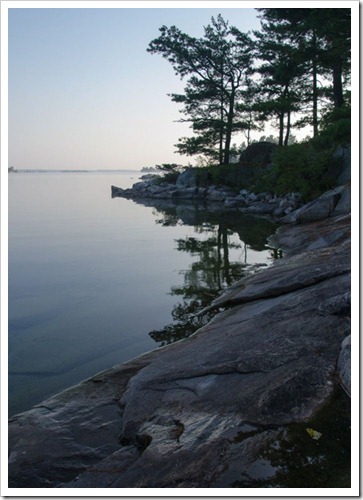 Honorable Mention: Philip Tifone ©2012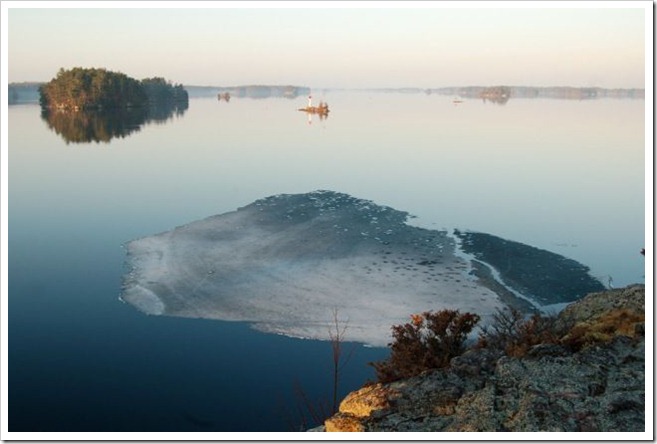 Honorable Mention: Nora Detlor ©2012
Nora, and her husband Drew, are full-time cottagers from March to November. They have spent five decades - off and on the River. "We started on Al Parkin's Nine Pines Island in the 70's, then camping in the 80's, followed by resorts in the 90's. Now we own a cottage on Ash Island (The Bluffs)." Nora often shares her views in photographs on TILife's facebook page.
Honourable Mention: Patty Mondore ©2012
Honourable Mention: Philip Tifone ©2012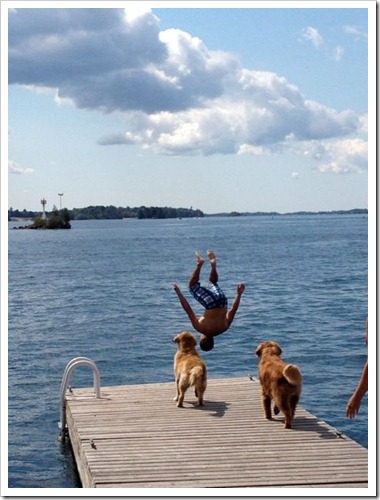 Honourable Mention: Nora Detlor ©2012
Some very worthy images made this exercise a pleasure and privilege. Congratulations and thank you to all who contributed and especially to Susie Smith, editor of TI Life, whose enthusiasm drummed up so much interest and quality. Keep snapping. As my friend Carl Hiebert (Google him) once said, The secret to photography is; "Just Show Up." Truer words were never spoken. I'd add to that, "Chase great light." So keep showing up and keep chasing great light and amazing results will be your reward.
Another important point. Usually, it's not enough to simply take the shot. There are so many wonderful editing tools available today that it's inexcusable to accept crooked horizons or poor framing when they can so easily be straightened or recropped. Who says a final photo has to be the same aspect ratio as what the camera captures? Cropping can dramatically improve an image and often there's magical light buried in the scene that is begging to get out. Out of focus images are simply unacceptable, so pay attention while shooting. Sharpening tools will help a slightly soft image, but only if the focus is very close. Don't confuse this with depth of field focus which can be extremely compelling when the subject is in focus and the rest is intentionally soft. Good photo editing can nudge a good shot into a great one.
The above is all basic stuff. If you're enjoying the empowerment of photo editing, you can move on to more sophisticated software like DxO Optics Pro (DxO.com) which I use for every important image. It truly does make any shot 15% to 50% better, simply by flowing it through the software to correct the camera and lense's inherent flaws. It can also do much more, like bringing out light in images or in dark shadows or detail in blown highlights. My December wallpaper's "before and after images" show how dramatically their lighting engine can transform an image. This is all magical stuff, great fun. So don't quit after clicking the shutter, the job is only half done.
A note to those who may be disappointed that they didn't win. Don't be. Even with my plane having given me a pretty unique perspective of this place and ultimately accumulating almost 40,000 images that I felt were worth keeping, only 42 ever made it to my highest rating. I consider it a great year if I get a single good shot. If you do the math, this means that if you are like me, you will need 952 decent shots before perhaps getting something (personally) exceptional. And I'm still awaiting a "retirement shot."
I also want to mention that I've seen a number other images previously published in TI Life which were truly exceptional but not submitted to this contest, which is a pity. I sincerely hope they will be next year. Our editor's incredible energy and efforts using TI Life to showcase the very best in our region is encouraging everyone to raise their personal bar, whatever it is that they do. This is huge and can only benefit the region which is enjoying its biggest renaissance since Ulysses S. Grant began the first one in 1872. Let's do all we can to encourage and feed that process.
Merry Christmas and many thanks to all for these wonderful gifts.
By Ian Coristine,
Ian Coristine has been active in aerial photography for over 25 years and has written extensively for U.S. and Canadian aviation publications. The demands of air-to-air photography proved ideal training for an unexpected career of delighting residents of the Thousand Islands with five books that showcase the region's beauty.

His Thousand Islands photographs have been featured internationally. DxO Labs of Paris, France, award winning publishers of revolutionary high-end camera and lens correction software, selected Coristine as one of their 12 founding "Image Masters" from professional photographers around the world.

Ian Coristine's sixth book is an interactive eBook for the iPad, titled One in a Thousand, a memoir, was co-written with Donna Walsh Inglehart. Produced by McLellan Interactive Publishing, it includes an 85,000-word text set in a beautiful layout, videos of his flying adventures, nature sounds from the River an interactive map with hundreds of his best images embedded in the text.

Since Paul Malo created Thousand Islands Life Magazine, Ian has generously shared his photography in each issue as well as providing our special "headers."