Written by
Judy Orr
posted on February 13, 2013 07:21
I have been feeding the deer for years at our winter home along the Parkway near Ivy Lea.  They were emptying my bird feeders, even the squirrel proof one. They discovered how to stretch up and lick the feed out of the trough.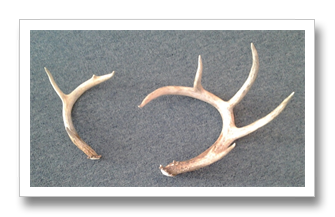 I started buying corn and the grocery store save me the old apples that have passed their shelf life. The deer also graze on the grass in our big back yard that opens onto their woods. Sometimes we get up to 10 deer in the back. I can walk out and throw apple pieces to them and they don't run away unless I move too quickly. Often in the morning they are waiting at the back of the house for me to get up and bring out some treats.
I have two antlers that they left in the yard in previous years. I was hoping Bucky would have left one this year as he had a beautiful 8 point rack, but I guess he left them in the woods.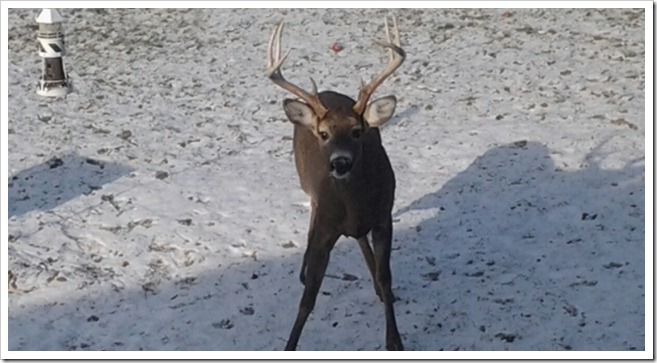 Here is Bucky with his wonderful set of Antlers.  He is the main buck that comes around and he chases the young ones and the does away from the food. 

Photo by Judy Orr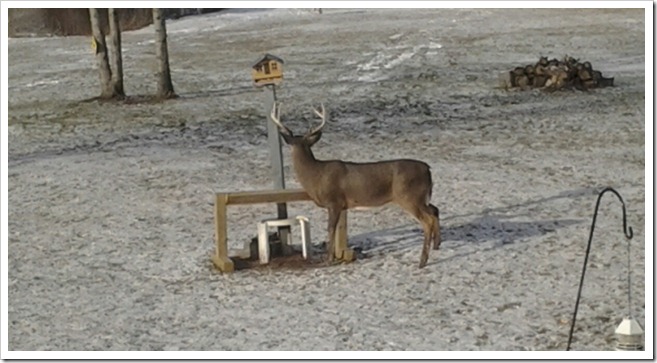 A regular at the bird feeder

Photo by Judy Orr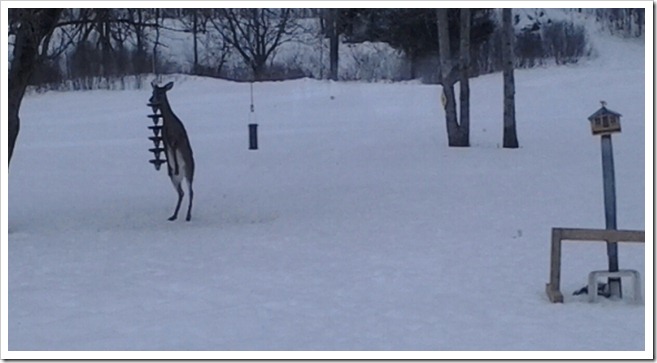 When the apples and corn are gone, some of the deer will stand on their back legs to get to the bird seed on the tiered feeder.

Photo by Judy Orr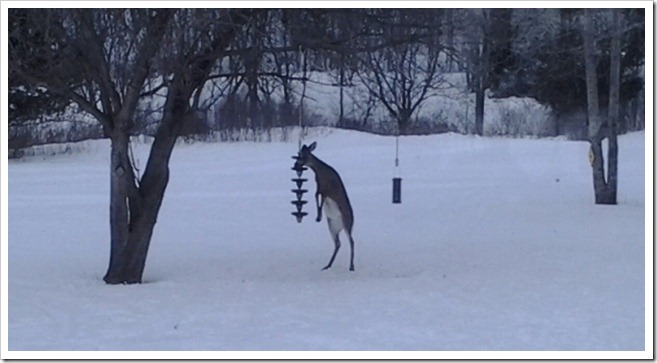 Photo by Judy Orr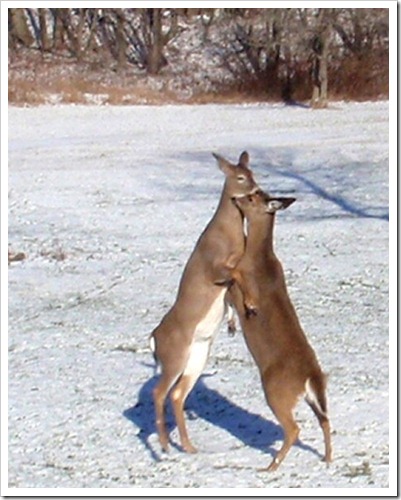 Fighting ladies

Photo by Judy Orr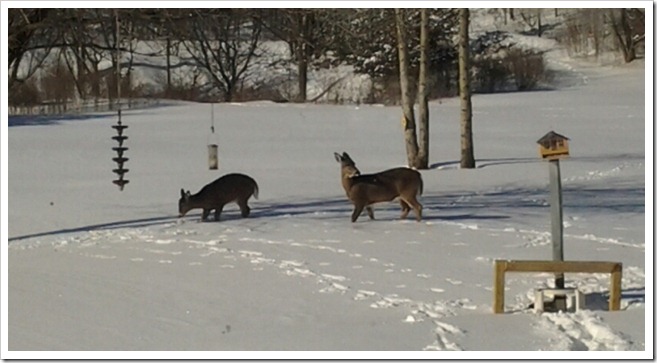 Photo by Judy Orr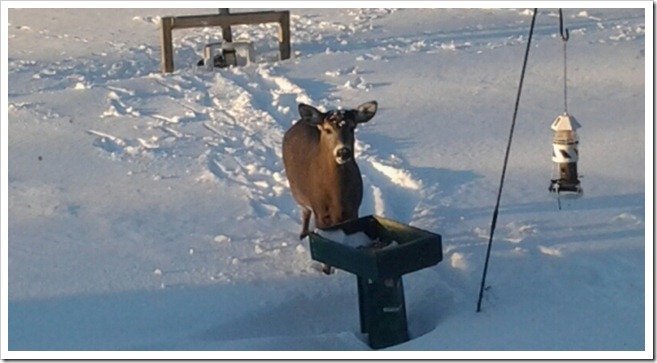 This month Bucky visited without his antlers

Photo by Judy Orr
For those who do have deer and want to know more, see "Guidelines for Winter Feeding of Deer in Ontario:  Why, When, What and How of Winter Feeding," by the Ministry of Natural Resources, Ontario. 
By Judy Orr, Ivy Lea and Mudlunta Island
Judy Orr  moved from Ottawa to the St. Lawrence River when she retired after 37 years teaching. She lives with her husband David, on the Thousand Islands Parkway in the winter. This will be her 49th year at their summer home on Mudlunta Island.  Both Judy and David often share photographs with their friends and neighbors.