Written by
Robert Pakan
posted on February 13, 2013 07:29
In early February TI Life received a note from Rob Pakan.  He gave a heartfelt thanks to TI Life and our many authors: " … I currently live in Washington, DC and miss the river every day, despite living in such a vibrant and exciting city.  Your website allows me to take a temporary mental vacation, that even on the worst day, manages to put a smile on my face because I know my next trip to the river isn't too far away.

Thank you, all of you, that work so hard on this amazing publication for your creativity and dedication to the river.  I hope it doesn't go unnoticed that you're all doing a great job and you've made a true fan out of me for all that you do.  Keep it up." 

Rob's note went on and as we read it we realized that he was expressing what many of us feel as we head to the River – for a weekend, a two week holiday or for the summer season.  Here it is…
I spent many of my formative years spending weekends with my family on Wellesley Island. In its relative approximation to Canada and seemingly endless amount of local hockey rinks, we often found ourselves finding refuge at a house that friends of my parents owned. Though we only lived a little under two hours away in Syracuse, the house on Wellesley Island afforded us the luxury of getting a head start north for what usually consisted of a full weekend of hockey games. "The camp" on Wellesley Island served as a home away from home and largely contributed to what I consider the building blocks of my childhood.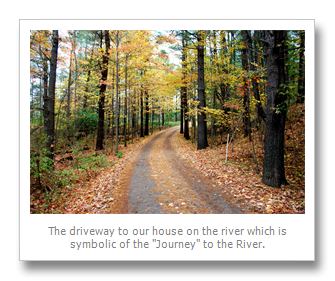 Since I can remember I couldn't wait for school to end on Friday because I knew it meant packing my bags and getting in the back of our family van for the trip to the camp.  I used to brag as a six or seven-something year old to all my teachers that if it came down to it and suddenly, somehow, nobody on Earth could remember how to make the drive to the Thousand Islands, I would be the one to lead them.  I could effortlessly recognize the shape and size of certain trees on the way, random buildings, homes, even rocks, and tell you exactly how long from each seemingly meaningless landmark it would be to get to the camp.  Each of these landmarks individually share no meaning; put together they resemble my childhood and evoke feelings of excitement, freedom, and unwavering joy.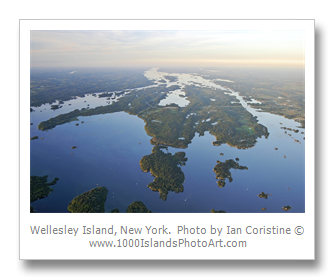 I always thought I was the youngest kid on the river.  I was constantly surrounded by adults, older brothers, their friends, and even grandparents.  I've come to associate certain foods, music, and games with the river and feel that they are largely responsible for who I am today.  I don't know any other person my age whose favorite bands as a six year old were CCR and The Doors.
Though I was surrounded by friends and family, I recall these years of my life as the most autonomous. Conjuring up images of riding a jet ski by myself for the first time half scared to death, half teeming with a new found sense of purpose -- I am reminded just how lucky I am to have explored boyhood in such a way. I was allowed to explore islands on my own, able to stay up past my bedtime, and encouraged to try new things. Now, at 26, I recognize I still have my youth but I find myself swelling with joy that my nephew will bring a new generation of experiences to the river.  I cannot think of a better place to grow up to define oneself than the St. Lawrence River.
In 2010 my parents were fortunate and found a place of their own on Wellesley Island. I can hardly contain my excitement when I fly up for long weekends.  I currently live in Washington, DC and miss the river every day, despite living in such a vibrant and exciting city.  Reflecting on these memories enable a vivid, yet transient mental vacation that even on the worst day, manages to put a smile on my face because I know my next trip to the river isn't far away.
By Robert S. Pakan
Robert S. Pakan is a recent graduate of the University of Rochester where he studied Clinical Psychology and English.  He currently holds a position working in the Department of Surgery at Georgetown University Hospital in Washington, DC where he also resides. Robert spent many years of his childhood summering on Wellesley Island and continues to enjoy spending time at his family's new island home during the summer months.