Fishing Trophy Photographs
Written by
Mike Franklin
posted on May 15, 2008 23:07
Nevada and Steele Williams, who landed the black bass at Millens Bay in August, 2007, with their mother Mrs.Vince Williams.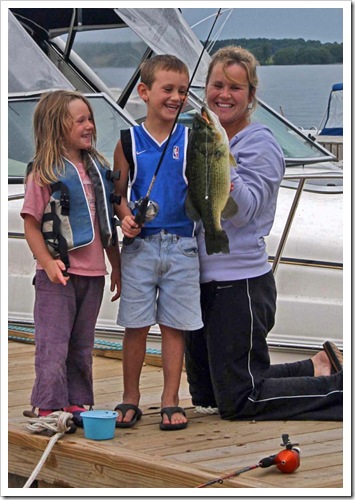 Photo by Mike Franklin
Nevada Williams admires her brother's smallmouth, measuring 25.5 inches, weighing 5.25 pounds. The Williams have a summer home on the north side of Carleton Island, where the Williams will proudly display Steele's mounted trophy.
Photo by Mike Franklin
Comments
There are currently no comments, be the first to post one.