Written by
Janet Sullins
posted on June 13, 2013 06:19
As Brockville was preparing for the arrival of 14 tall ships, Clayton was ready for another 3 to arrive as part of the 2013 Sailing Seaway Clayton. Janet Sullins, a regular photography contributor to TI Life, visited the waterfront and captured these shots.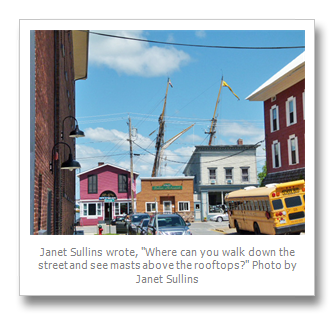 Michael Folsom, Sailing Seaway Clayton chief organizer, began the description on his webpage.
The festival presented by Caskinette's Lofink Ford takes place at Frink Park in downtown Clayton! The events will carry on through Sunday, June 16.

Pride of Baltimore II arrived on Tuesday afternoon in the rain, Empire Sandy sailed in under moonlight at 1 a.m. Wednesday and as the sun came up villagers were greeted with two outstanding tall ships. Hundreds of people walked through the park and even climbed aboard the ships. the last ship to arrive was the Lynx, which attended the first Sailing Seaway Clayton in 2011.

In addition to the visit of the tall ships, SEAWAY SPLASH presented by TIMIS, Inc. will take place on Friday through Sunday. Last year, the DockDogs competition, best known as Seaway Splash in Clayton, captured the attention of everyone.

Dogs from across the Northeast came to the region to compete in this nationally recognized circuit that has been seen on networks such as ABC and ESPN.

Clayton even made its way into the DockDogs record books when Taz, a young black Labrador, raised the bar by leaping 31-feet in the Big Air contest and taking the world record not once, but twice in the same weekend. Taz is expected to return to Clayton and defend his title.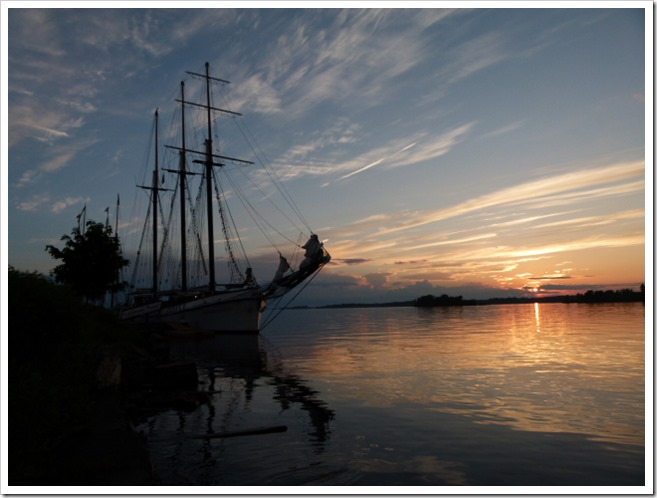 Sunset with the three ships
Janet Sullins ©2013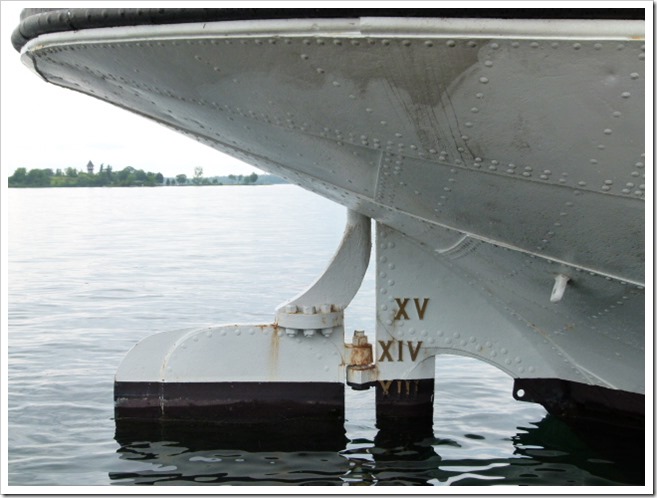 The undership is as interesting and topsides
Janet Sullins ©2013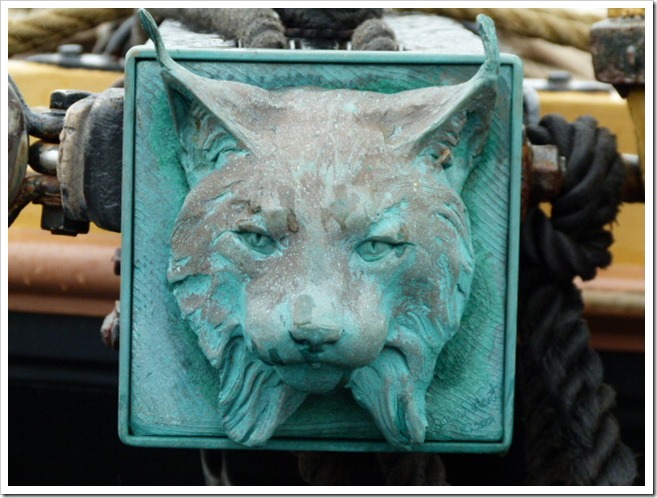 Details make for an interesting study
Janet Sullins ©2013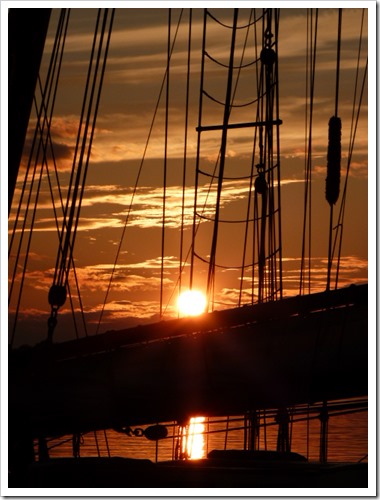 Sunset caught in a web of rigging
Janet Sullins ©2013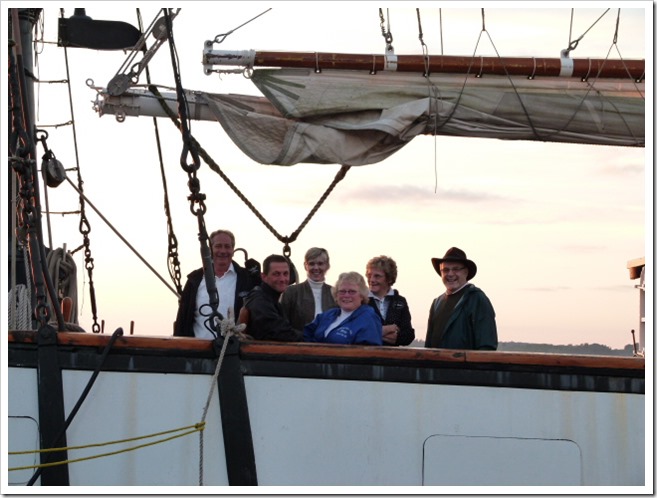 Billy Heyman, Capt. Norman Rogers, Janet Brick, Mary Heyman, Village of Clayton Mayor Norma Zimmer, and Cary Brick are enjoying the Festival
Janet Sullins ©2013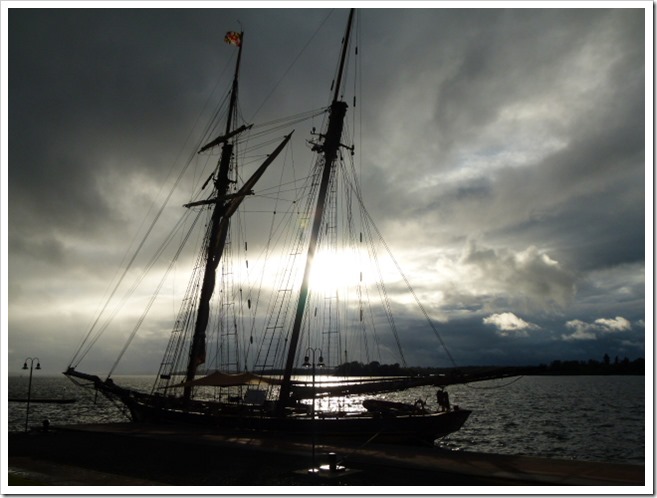 Almost a black and white photograph, but note the flag!
Janet Sullins ©2013
By Janet Sullins, Clayton NY
A Maryland native, Janet Sullins, aka the Queen of Arts, received her art degree from Towson State University in 1979, with a concentration in watercolour. But, after a friend wanted her to take a class in stained glass, Janet was hooked and eventually worked for several studios, besides creating her own designs. Janet again switched gears some years later, learning to paint on silk. An avid scuba diver, a lot of her work was obviously water-themed.

After a dive trip to the St. Lawrence via Ontario, and finding that the art community on both sides of the river is very active, she decided in 2003 to make Clayton her home. A number of her pieces have been donated to silent auction fundraisers, and has all media in private collections here and abroad. She has won awards at local galleries for her photographs and glasswork, and has had a number of photos published locally and on television spots. In the daytime you can find Janet serving as Deputy Clerk for the Town of Clayton, NY.