Written by
Kathi and Dennis McCarthy
posted on July 13, 2013 07:20
To celebrate the 4th of July, Dennis & I took a Rockport Boat Line cruise to watch the fireworks over Boldt Castle, Heart Island off Alexandria Bay.
We had a wonderful time seeing the islands, watching the fireworks & talking to old & new friends.  It was quite an experience seeing the hundreds of boats off Boldt Castle & what looked like thousands of people watching from shore.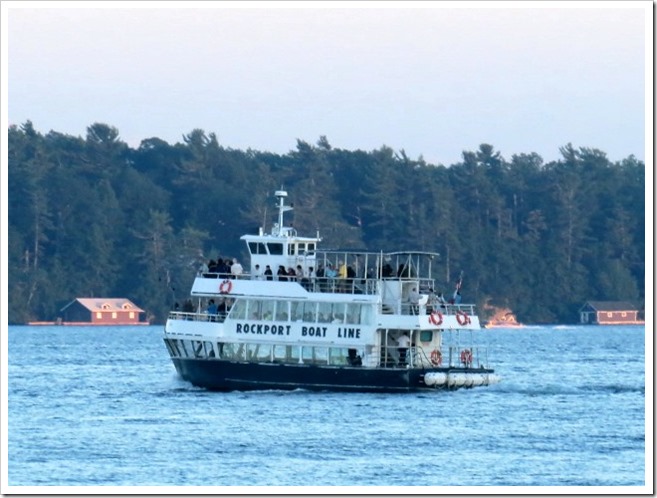 As we left the dock, another Rockport Boat Line tour headed for a cruise around the islands.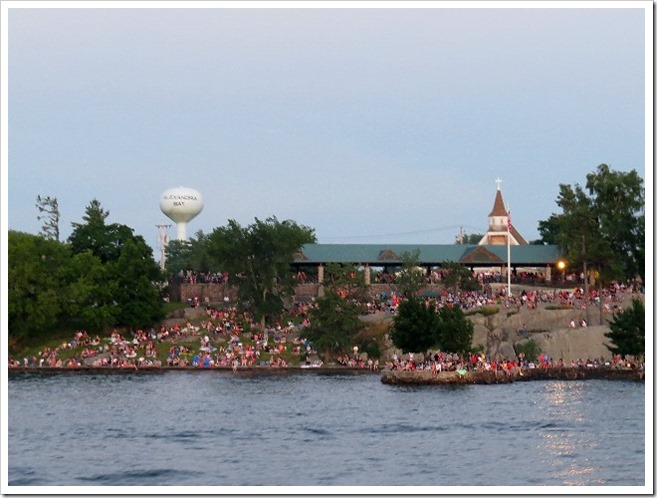 Early birds spectators securing their seats for the Boldt Castle fireworks at the Pavilion on Casino Island, Alex Bay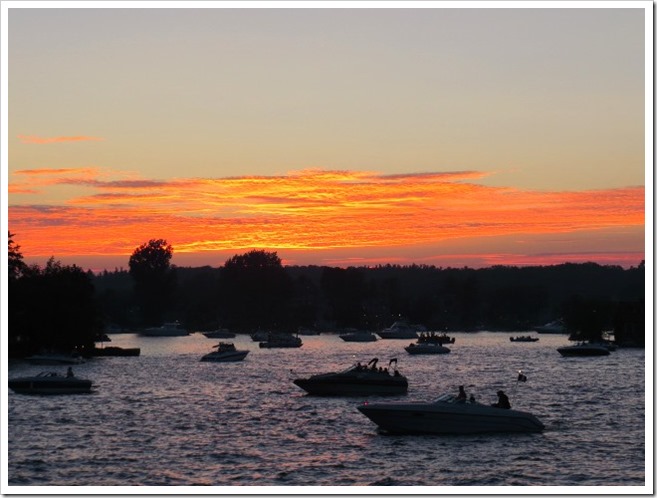 Sunset as the boats begin to gather for the fireworks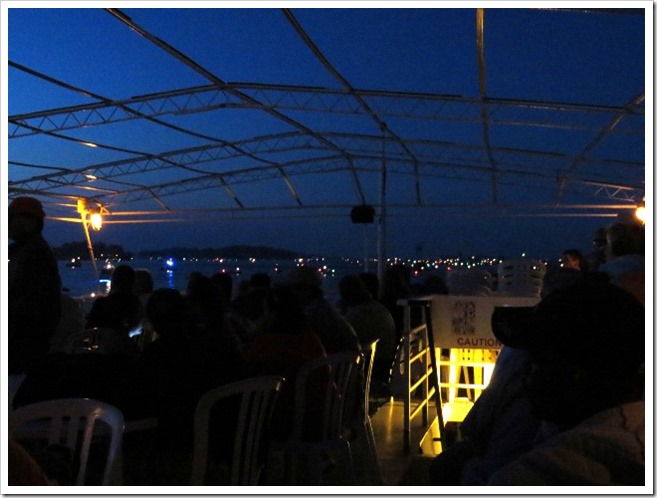 Spectators seated on our tour boat, while navigation lights from the waiting boats fill the background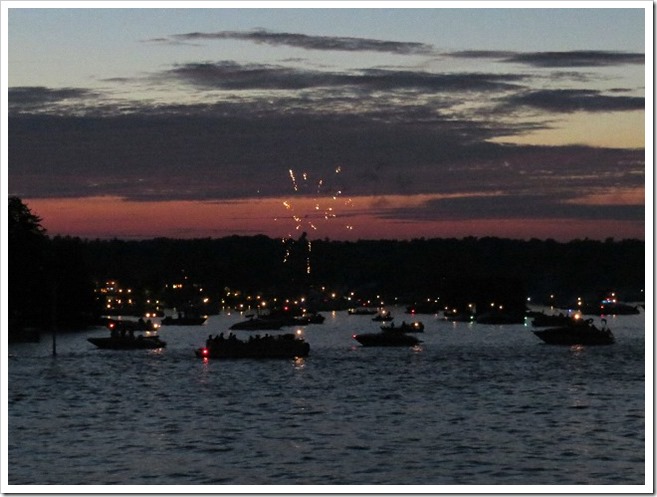 Spectators set off fireworks over boats while waiting for the Boldt Castle fireworks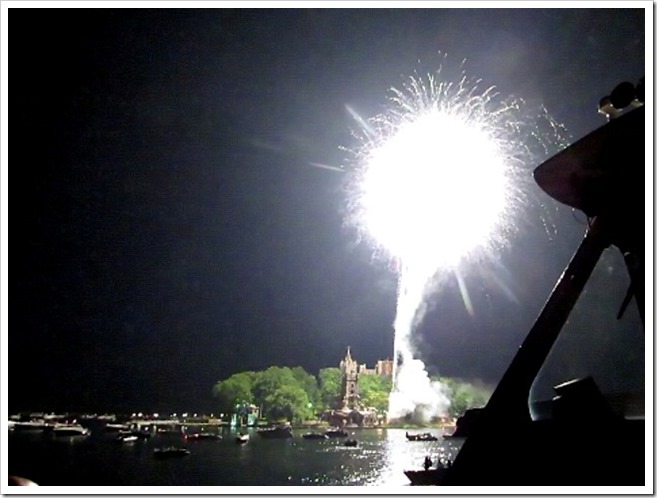 Ka-Bomb! Fireworks light up Heart Island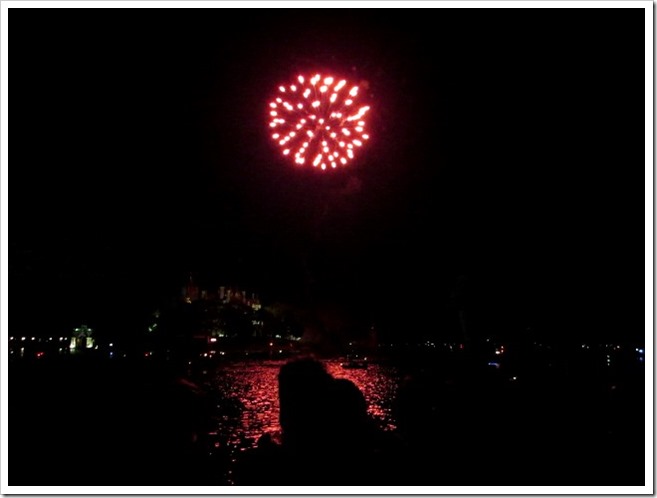 Fireworks reflecting on the water's surface
By Kathi and Dennis McCarthy
Kathi and Dennis McCarthy are active members of the Thousand islands diving community and are the owners of Blue Ledge System Inc. which recently published five books, relating to diving and/or the history of the Thousand Islands. To see a TI Life profile of this very industrious couple, please see our March 2011 article, Kathi and Dennis McCarthy's Discoveries ….