Written by
Susan W. Smith
posted on July 13, 2013 07:26
Thousand Islands Land Trust (TILT) has once again announced their Annual Loon Count for July 20, 2013.
Observers across New York State join to monitor lakes and rivers and count loons from 8:00 to 9:00 a.m. on the third Saturday in July. In fact several States in the Northeast participate providing an important regional overview.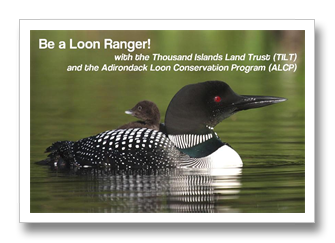 TILT partners with the Adirondack Loon Conservation Program (ALCP) to coordinate the 2013 Loon Census for the St. Lawrence River.
The ALCP is a cooperative effort between federal and local organizations in the Adirondack region to gauge the effects of environmental contaminants and human activity on the Common Loon population in the northeast.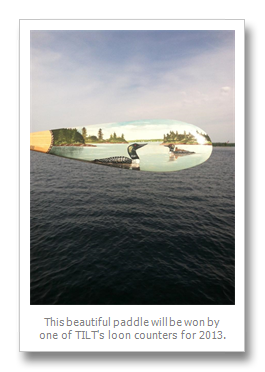 The loon census encompasses bodies of water throughout New York State and generates data that enables the ALCP to monitor the summering loon population. Over time, trends in this population are followed, ultimately allowing the NYS Department of Environmental Conservation to implement appropriate measures for loon population management.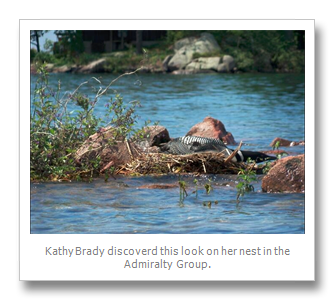 This year TILT is offering a custom painted paddle created by artist John Miller III to be awarded to a Loon Census participant chosen at random. - all you need to do is sign up to count loons.
If you have not already signed up to participate in the 2013 Loon Census, please contact the TILT office by calling 315-686-5345, by emailing treks@tilandtrust.org or by signing up directly on their website by clicking here. 
Include your name, observation location, and contact information. You will then be sent the forms you need to complete the census and further instructions.
By Susan W. Smith, info@thousandislandslife.com
Editor, Thousand Islands Life Magazine