Written by
Dudley E. Danielson
posted on November 13, 2013 07:23
The River is my lover… I believe I can speak those words intimately because the beautiful St Lawrence River is big enough to embrace all who would first love her.  I am joyfully honest when I speak such words of affection because from the first time I laid eyes on The RIVER, I fell hopelessly, helplessly in love with everything to do with her.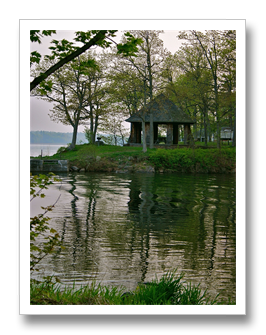 How can a river be a her you say?  Because when I am with her, beside her, dipping my toes into the velvet waves, the river is not masculine; it is as feminine as they come.  When I am troubled she soothes me.  When life wants to beat me down, she lifts me up.  If I am at a loss for words, she fills me with expressible joy.  The River hugs me when I need comfort.  To watch a sunset trace its way across the ebb and flow of the current, is to watch the Master Artist create one more masterpiece.  Just for me.  Do I hear you say, "What about me?"  Yes, my River, The River, has enough love to go around the world many times over.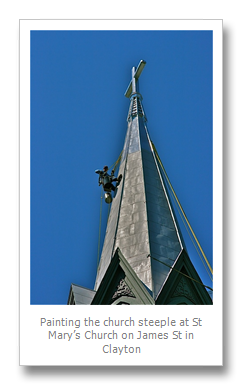 How can this be?  I've traveled the world.  I've seen other rivers:  Mississippi's broad back, the Susquehanna's shale and tinge of brown.  Niagara Falls sparkles when she crashes below but a mile or two down stream and she's pretty much just another body of water in motion.  
As I write this piece, daring to express my feelings loudly and clear, I am several hundred miles from The RIVER.  I really miss her.  For near 30 years I worked and walked and waded into her.  I would have far rather watched a sunset on the St Lawrence than tuned into any TV show  -- breaking news or no. Three different times I lived on her banks:  a tiny cottage at Steele's Point, a travel trailer then an apartment in Clayton on Riverside Drive.  I built a home on the Palisades with a deck that reached out to every sunset.  I was more healthy along the River because my emotions were in check; I knew the meaning of the word:  shalom.  All because of the River.
I feel so fortunate that photography is one of my gifts because these days, with the River several hundred miles away, it gets lonely.  But I can turn on my iMac, scroll thru iPhoto and for one more time I am transported back to my beloved River.  Yes, she is mine.  And I am hers.  Dare I say:  the River is my lover.  It is true.  Always has been.  Will always be.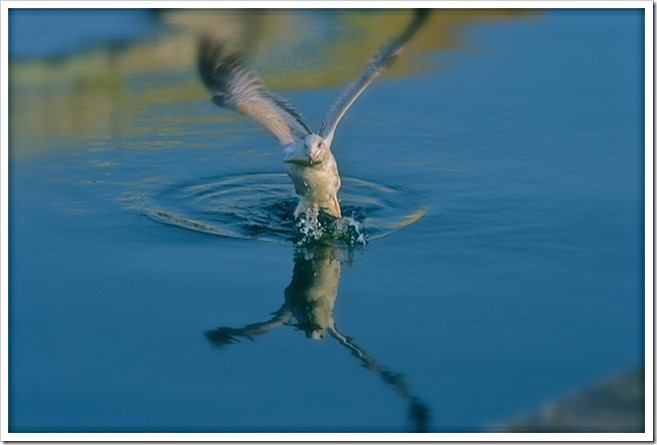 A very planned but lucky shot off the docks in Clayton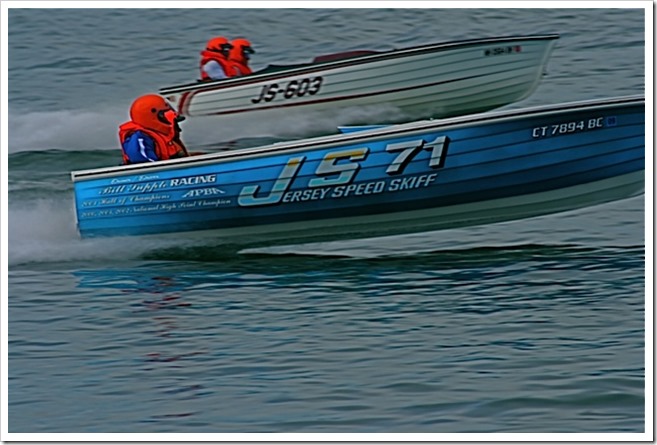 Boat races on Antique Boat weekend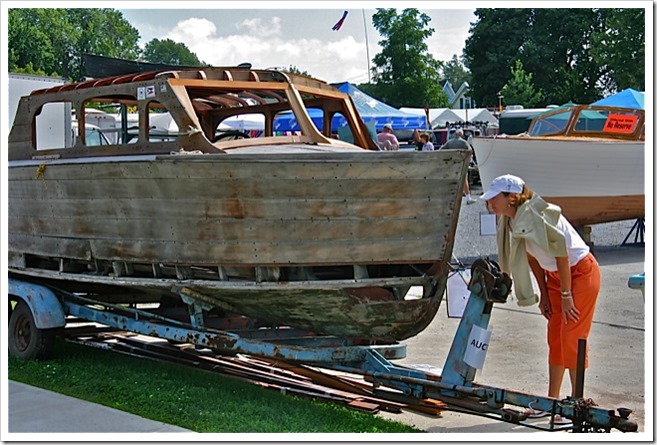 I've often wondered just what this lady was thinking as she surveyed this boat at the Antique Boat Museum in Clayton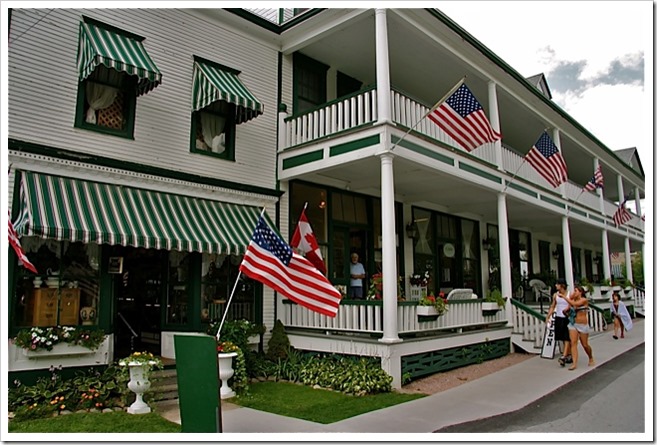 The shops at the Wellesley Hotel on Wellesley Island (Is the food still great?)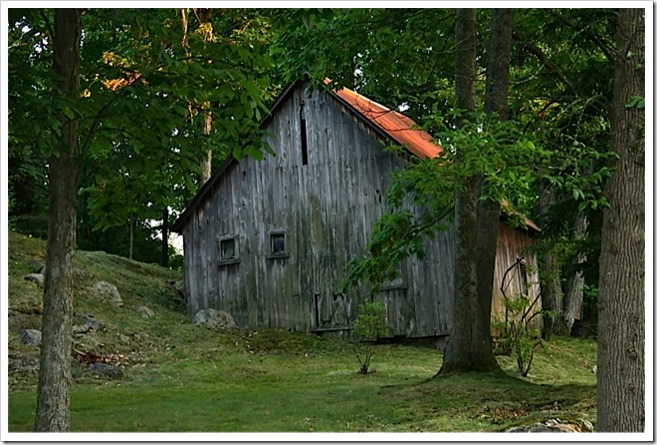 I took this shot for my brother who always wanted to do a painting of this barn on old Rt 100 on Wellesley Island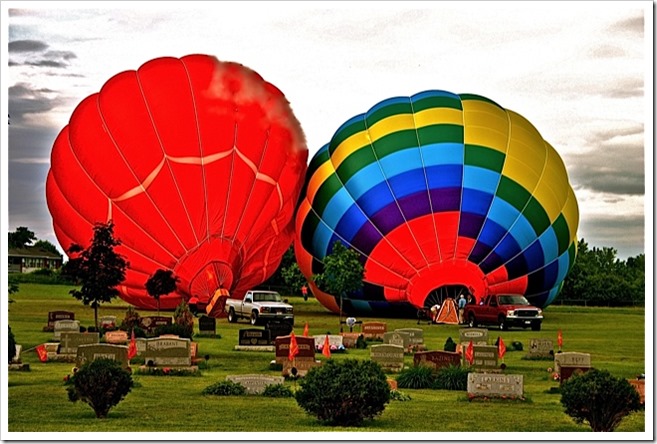 I always felt this shot had great inspiration -- rising out of a cemetery (on State St in Clayton)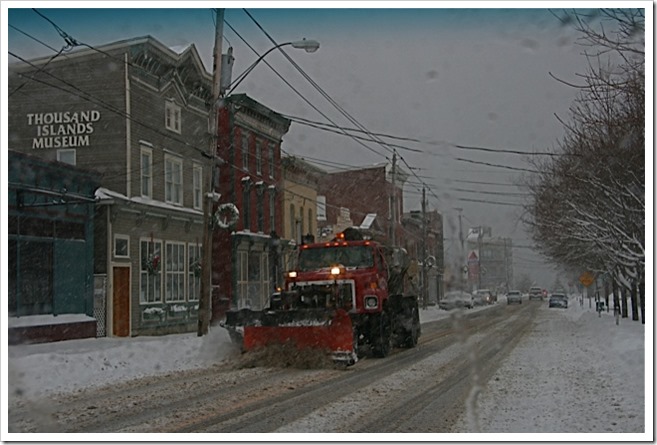 James St in Clayton.  Yes, winter will be here again soon.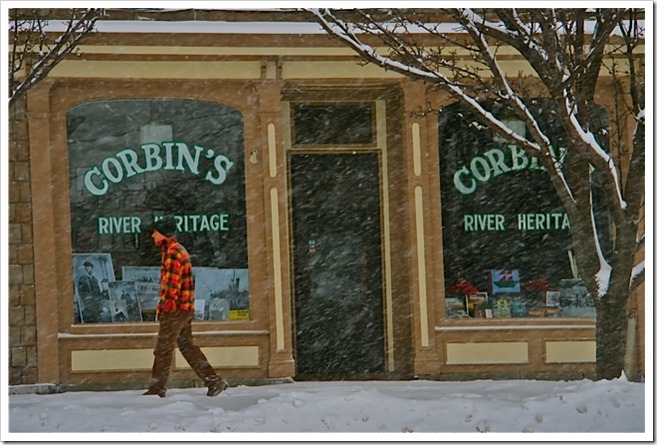 The bright jacket, Corbin's original store  was a  landmark on Riverside Drive in Clayton.  I understand they moved a few doors east of here and is still going strong.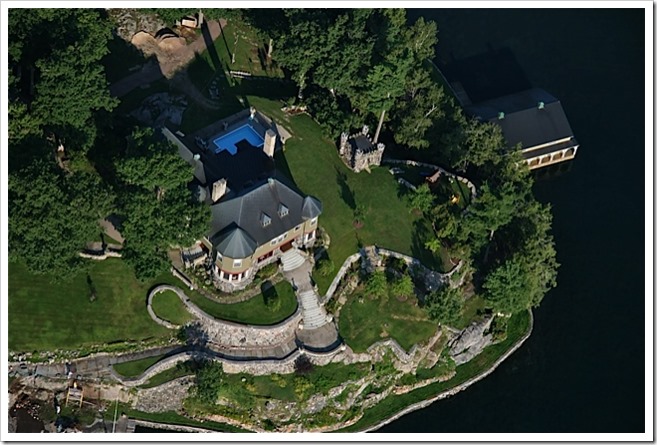 Hopewell Hall from the helicopter on Wellesley Island
Dudley E. Danielson
Dudley Danielson left Clayton on his next life's excursion in 2009..  At that time Ian Coristine paid tribute to him in "Saying Goodbye to the River" (TI Life, June 2009).  Readers will remember his "Relax! In the 1000 Islands" a newspaper he published from 1985-1998 or his book of post cards, The Way We Were.   He has also written several books, three were treasure books: Silver Treasure, Treasure Island II and Joshua's Secret. Each was filled with clues to find a magic key which, when discovered, gave the winner anywhere from $1000 to $1500 to $2500.  Since leaving the river and settling in Amish country in Pennsylvania, Dudley has continued to delight a growing list of subscribers to his photography and his writing.  He latest novel The Congregation was published in 2011.