Written by
Susan W. Smith
posted on January 13, 2014 01:06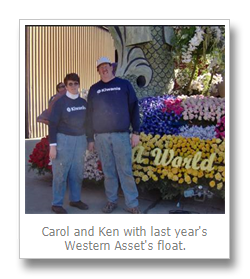 Carol and Ken Kozin of Clayton, NY, have been traveling to Pasadena California for the last six years to help decorate Rose Parade Floats.
Each year they have volunteered through the Kiwanis Club to work on floats that are designed and built by Phoenix Decorating Company.
They fly out to California on Dec. 26th and work the evening shift from 4pm to 11pm and beyond. Over the past 6 years they have worked on floats sponsored by such companies and organizations as: American Honda, Western Asset, FFA, and US Bank.
Unique tasks that Ken and Carol have been assigned on the floats have included gluing individual flower petals, silver leaf leaves, eucalyptus leaves, sea weed, cotton, rice, coconut, dry seeds, beans, barks and flowers; arranging a variety of flowers such as carnations, roses, gerber daisies, mums, and tea leaves.  Every float must be covered in dried or natural materials; animal products are not allowed.
They have made lambs out of cotton; giant corn cobs from tea leaves and yellow status; ships from carnations; a Statue of Liberty out of eucalyptus leaves and crushed peas.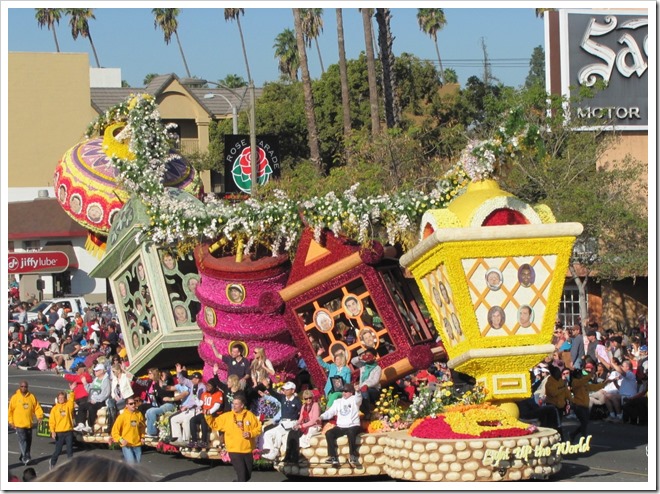 Donate Life Float- Light Up the World -famous for their donor picture-grams made from seeds.
The Shriners Float:   Love to the Rescue, bear made from mums.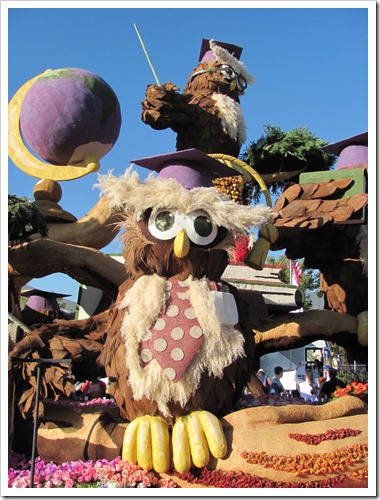 Farmer's Insurance- Thank A Million Teachers- owls made from coconut husks, pampas grass.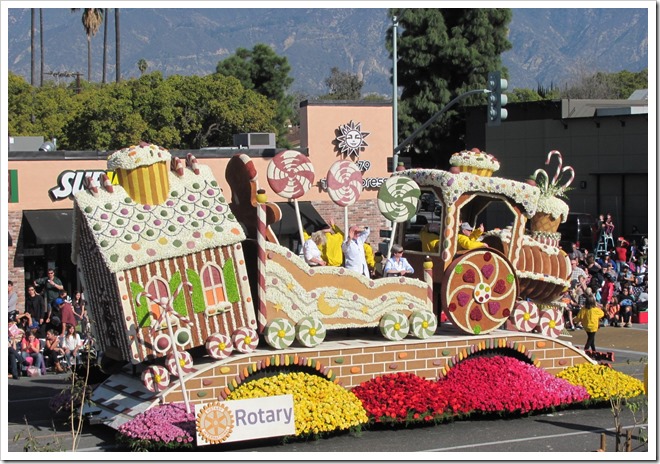 Rotary Int'l- Engage Rotary, Change Life's- gingerbread train- looked so real that you thought you could eat it, made from cocoa powders.  The siding of the house is made from cinnamon sticks, mums, and seeds.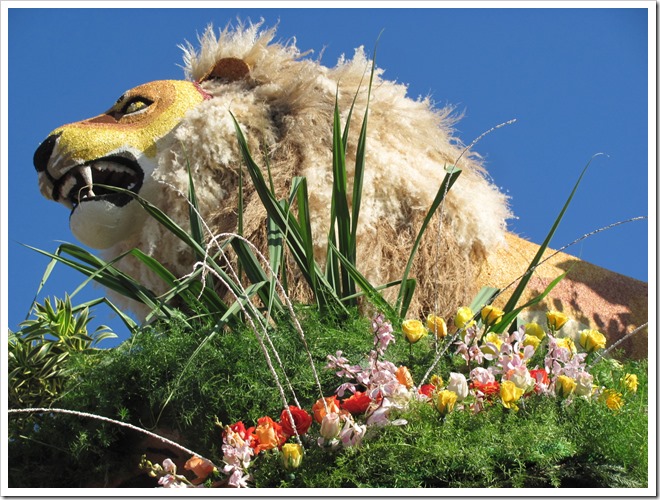 The year's Western Asset's float... "So close, yet Safari Away"
On behalf of all those connected with TI Life, we thank you Carol and Ken.  What a wonderful project and now everyone will watch the next parade with pride that, thanks to you, those floats have a special connection to our Thousand Islands. 
By Susan W. Smith, Editor.  susansmith@thousandislandslife.com