Put a thousand islands in your life...
This, our second month of a new look, is an exciting one. Certainly all the personal comments we received are appreciated. Here are a couple that made me smile: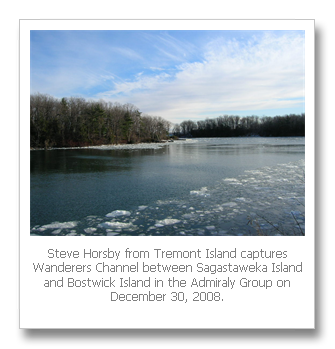 I really love your magazine and the efforts you have all put into the publication. Paul Malo would be very proud of your dedication. I have received a forward of this magazine several times from friends who have just become aware of TI Life and want to share it. This bodes well for your success. Keep up the wonderful work and traditions of Paul Malo and thank you for your kind and quick response.
Carolyn Kitchen, Rochester, NY

Ms. Smith ....The new format is really fantastic!!....You all have done an excellent job of presenting information about our wonderful Thousand Islands.!...We have a friend in Maryland who is a SEE'S candy addict and they especially enjoyed the article on the origin of SEE'S.
Best Wishes for a Merry Christmas and a Healthy and productive New Year..!!
Phil and Janice Beattie, Washington Island, Clayton

 
Feature Article
Our feature article is written by TI Life Team member, Kim Lunman. For those of us who have John Keats' Of Time and Island on our book shelf, we will be smiling as Kim gives us a glimpse into the life of the man who, as she says, "wrote a love letter to the Thousand Islands."
It is interesting that Kim has captured the personality of Keats the journalist - as she herself, is an award winning journalist.  Kim is the recipient of a National Newspaper Award for feature writing and received a National Newspaper Award citation of merit for enterprise reporting. We are sure you will once again enjoy her contribution to TI Life. 
About Mark A. Wentling
In September, when I became Editor, I knew that I wanted to introduce Mark's webpage "rockislandlighthouse.org" as it is one of the best historic resources about the Thousand Islands. In October, I asked if he would tell us how his interest in the light house started. I am pleased to present his response.
Mark Wentling is a native of Sackets Harbor and grew up in Carthage.  He has studied local and family history for nearly 25 years, and manages numerous projects to benefit other researchers, including the Rock Island Lighthouse Historical & Memorial Association, the Jefferson County NY Pioneer Portraits Project and HounsfieldHistory.net.  Mark graduated from Houghton College in 1996 with a Bachelor of Arts degree in Sociology, and in 2002 from the University of Maryland at College Park with a Master's of Library Science degree.  He has lived in Washington, D.C., where he worked as an index writer for the National Geographic Society, and performed freelance historical research at the National Archives and other libraries.  He currently lives in the Boston area, where he works as a manager of database design for EBSCO Publishing, a world-wide provider of online research databases.  In his free time, Mark enjoys trips to southern coastal Maine, and he returns to the Thousand Islands area several times a year. 
About Michael Folsom
Michael Folsom, like Mark, also has a wonderful website for those who ply the St. Lawrence River. Michael is an avid ship watch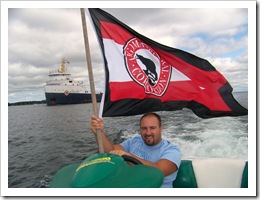 er who grew up spending summer weekends at his grandmother's camp, in Cape Vincent, NY, and his passion for the large vessels continues from Alexandria Bay. His enthusiasm has turned him to writing about his experiences and the shipping news of the Seaway.
He currently hosts a web site, theshipwatcher.blogspot.com, where he tracks ships and reports on various items of interest. His work has been featured in the Thousand Islands Sun, boatnerd.com and northcountrynow.com. When not watching ships or writing about them, Michael works for the Syracuse Crunch, a professional hockey team and lives in Central New York with his wife, Christie, and their pets. We look forward to his future articles for TI Life. 
About Ashley Brenon
In December we had a query letter from Ashley which resulted in a review of the St. Lawrence Winery. Ashley is a Vermont-based freelance writer and was raised in Jefferson County. She has written on food, restaurants, gardening, science, health, technology and higher education for Berkshire Living magazine, Next Step magazine and several newspapers.
TI Life will bring several more reviews in the coming months on restaurants, Thousand Islands attractions, boutiques and business. Stay tuned, please! 
About Jean King and Andy King
The Canadian Thousand Islands Watershed Land Trust, held its 9th annual cottage tour in August. The Conservancy asked if we would like a copy of the Island notes, written by Jean King on Black Duck Island. We quickly accepted and present a synopsis for our readers. In compiling the article we learned that Jean King is more than a summer resident of the Thousand Islands! A web check revealed an article from Ann Arbor News by Reporter Liz Cobbs stating, "Attorney Jean King, who has practiced law in Ann Arbor since 1971, will add yet another award for her years of advocating for women's civil rights. King will be among 30 women lawyers being honored Monday by the Veteran Feminists of America at the Harvard Club in New York City. The feminist lawyers are being recognized for working from 1963 to 1975, forcing changes in the law and making contributions toward gender equity. [Ann Arbor News, June 2008]."

 I have known Jean and John King for many years, as neighbors, and always accept their invitation for breakfast at Black Duck each summer. Their son, Andy, an avid photographer, has provided some photographs to accompany his mother's article. We are pleased to present his pictures of the Admiralty Islands as a separate feature.
 Additional January Features: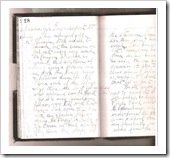 Kris Pinkney presents Part II of Thousand Islands Summer and Manhattan Winters, May Dewey's Diary.  The description of the diary and how it was discovered and researched is included in Contributors in December of Thousand Islands Life. Kris' work goes beyond the text, because she provides footnotes filled with genealogy and facts describing the Islands in the 1880s.  For those readers who are researching their family history, I suggest you look carefully at the references that Kris has found such as www.familysearch.com or www.ancestry.com.  Part III will be published in the February issue.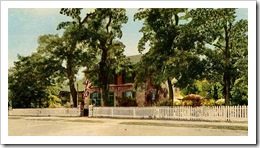 More than a Salad Dressing & the Golden Apple Fire.  Each month I seek links to the Thousand Islands, highlighting the area's history and activities, to show why the Islands should be known for more than a delicious salad dressing! The story about the Golden Apple's Christmas Day fire is really sad as this wonderful stone building, and the business, were known far and wide.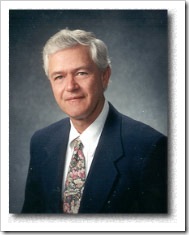 So you think you're a dedicated Thousand Islander? Dr. Dick Withington (also known as Doc) is enjoying his fourth consecutive winter at his cottage on Round Island, near Clayton. Today, January 14th, we received a copy of a newsletter to his friends.  We asked Dick if we could publish it as we received it.
That is our January Issue and once again, we hope you enjoy putting a thousand islands in your life...
Susan W. Smith, Editor  susansmith@thousandislandslife.com