Written by
Susan W. Smith
posted on March 13, 2014 07:23
Do you know how to make The Bloody Murry, a Starboard Coffee or Pirate Johnston Juice? Not to worry as you can now find those recipes, and many more, in a new cookbook: "RIVER ENTERTAINING: food and drink ideas for boaters in the Thousand Islands", written by Nicole Hartshorn and published by Friesen Press.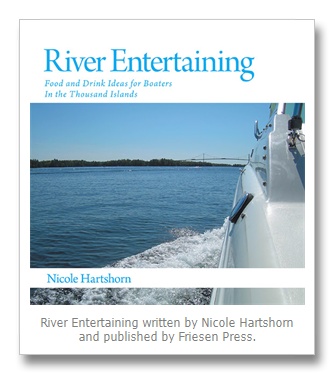 Nicole, and her husband Tom, spend as many weekends and holidays in the Thousand Islands as they can, on board their boat called Our Wedding - "We decided to spend our wedding money on a new boat instead of a large wedding, so we thought Our Wedding was appropriate!" Now, three years later they share the cabin with their one-year-old son, Tommy.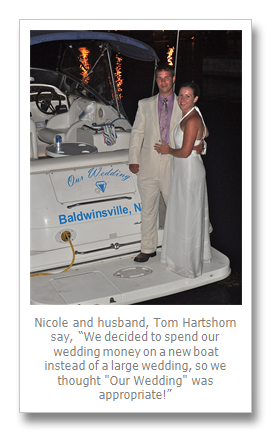 Nicole began the cookbook project with one thought in mind:
"Most Boaters enjoy the simple life and the simpler the better! I wanted to collect very easy, food-and-drink, ideas for entertaining with minimal ingredients and preparation, i.e. Spend more time with your 'mates'!"

She goes on to explain, "after we purchased our boat, we sort of made it our 'home away from home' if you will. We really make use of the living quarters and amenities (as simple as they are, it just works for us). It seems every week we would have visitors aboard (family or friends) and my love for entertaining would just take over!

Nicole started to collect and make-up recipes and these soon added-up, until she decided to look into self publishing. She exclaims, "I figured that the River draws a lot of boaters and we all have one thing in common....we LOVE to have a good time! Food and drinks always complement a good time, so why not share some of my ideas with my fellow boaters?"
I bought the eBook version for CDN $2.99 plus tax. The 98-page book is well laid out; there are many photographs and each recipe starts with a list of ingredients and instructions.
There are quotes throughout the book: "I don't want no volunteers, I don't want no mates, there's just too many captains on this island." (Robert Shaw in Jaws ) and "Gotta love crab. Just in the nick of time too. I couldn't take much more of those coconuts." (Tom Hanks in Cast Away).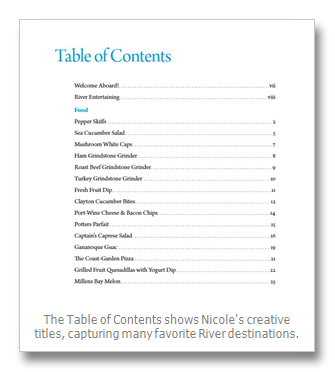 A number of recipes may require fresh dairy products or frozen ingredients. In "the old days" items needing refrigeration were often a problem. Today, with more modern electrical systems or propane appliances, there is a better chance that your refrigerator will do the job. How I hated cleaning out a dairy-rancid cooler!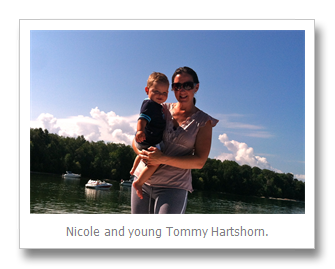 So, when you are ready to throw in an anchor, or tie up at a Park-Island dock, remember your River Entertaining, when you are asked, "What's cooking?'
The book will be on sale at Corbin's River Heritage, in Clayton and is available now in paperback on: FRIESENPRESS.COM / BOOKSTORE and through AMAZON. /the cost is $21.99.
By Susan W. Smith, susansmith@thousandislandslife.com