"I am a realist," says Maureen Sheridan.
Her comment made me think, "I am too.", as I loved every piece of her work and felt very privileged to visit with her.
"Environment and experiences growing up shape a person," Sheridan says in her artist statement. "Having always lived by large bodies of water, the St. Lawrence River and Lake Ontario, I have developed an enduring fascination with water and my particular regional landscape. My painting could be termed "perceptual realist" in that the subject matter is specific.
She goes on to say she finds her subject matter mainly through local sources. "I tend to avoid narrative, but try to be faithful to what Jack Chambers called the "ping" of perception – the moment when a complex scene is perceived as meaningful, in all its detail as well as en masse, so that the artist can render it with fidelity, and convey the excitement of that moment to others. This is how inspiration works for me. My paintings are about specific yet timeless moments."
Perhaps you will recognize her painting, "Big Rock" which won the Frontenac Arch Biosphere's 2012 juried arts competition? It is just one example of her work and when I saw it, I felt I could easily reach down and touch a lily pad.
Maureen grew up on the River in Brockville. When I asked when she knew she loved drawing, she admitted that early on, even in kindergarten, her teachers told her that her drawings seemed superior to those of her classmates. After being accepted at Queen's University, she studied Art History, followed by the Queen's Bachelor of Fine Arts program, in 1989.  Since then her career has blossomed.
The day I visited, Maureen was working on her course work, as she teaches at St. Lawrence College's Kingston and Brockville campuses and at Loyalist College in Belleville. She also shared with me, her binder filled with news articles and posters, from her solo and group exhibitions. 
Subjects in a number of her paintings have a young boy and girl, a brother and sister, and children of a good friend. Maureen often captures the children's spirit of play in her paintings.  She also is intrigued by colors and has a keen ability of transferring those on canvas. 
Several paintings have been purchased by well-known Canadian and American corporate collections - Dupont, GlaxoSmithKline, Bank of Montreal… and the list goes on, but one of her favorites was a painting of the Toronto subway painted when she was finishing her degree. In fact, the City of Toronto purchased the painting and it hung in the foyer of the Toronto City Hall for several years.
Once, a couple of island residents saw one of Maureen's paintings and knew they had to buy one.  The reason?  They saw her river scene and realized that they passed that spot on their way to and from their cottage every weekend. It now hangs in their city home as a constant reminder of their love of the Thousand Islands.
No, it is no wonder that Maureen's paintings win prizes and are popular with gallery owners. She certainly is right when she states, "my paintings are about specific yet timeless moments."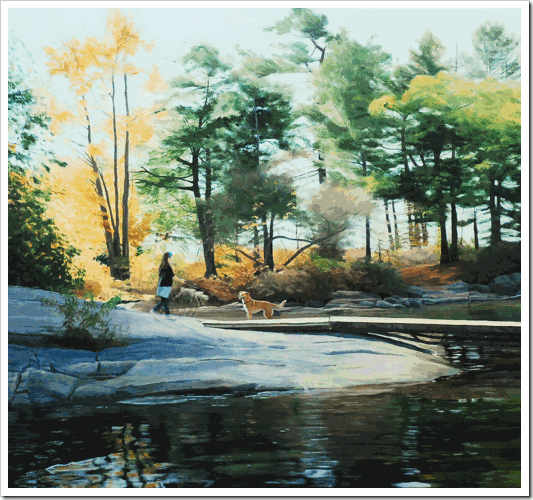 "Autumn Moment"
44"x47", Acrylic on canvas
Copyright© - Maureen Sheridan - All rights reserved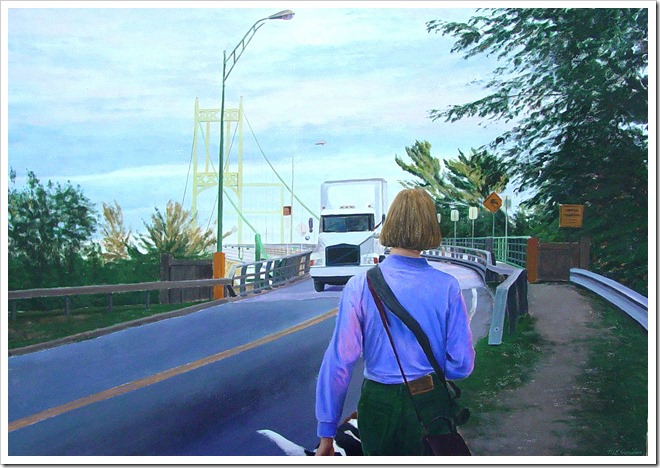 "At the Border"
36" x 54", Acrylic on canvas
Copyright© - Maureen Sheridan - All rights reserved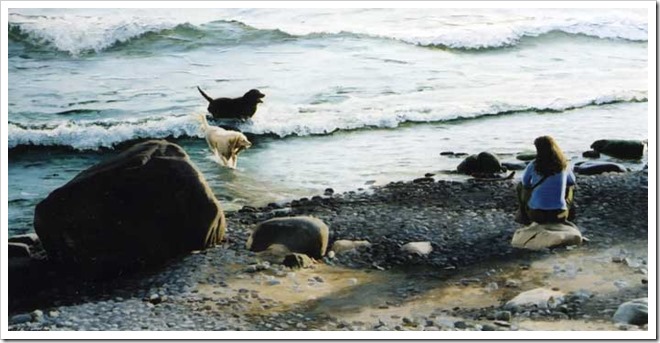 "End of Day"
25" x 48 ", Acrylic on Canvas
Copyright© - Maureen Sheridan - All rights reserved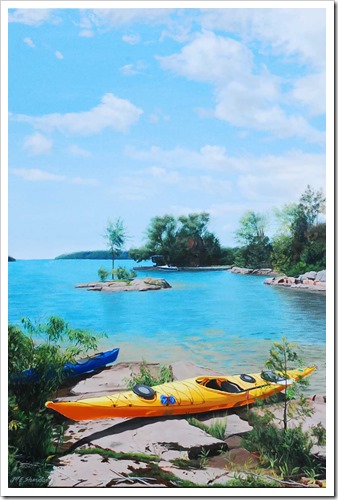 "August"
32"x48", Acrylic on canvas
Copyright© - Maureen Sheridan - All rights reserved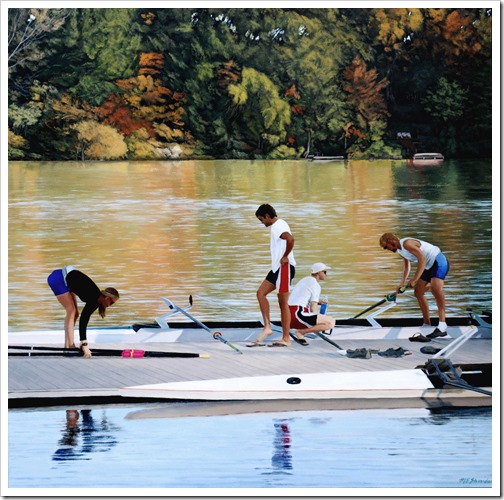 "Preparations III"
45" x 45 ", Acrylic on canvas
Copyright© - Maureen Sheridan - All rights reserved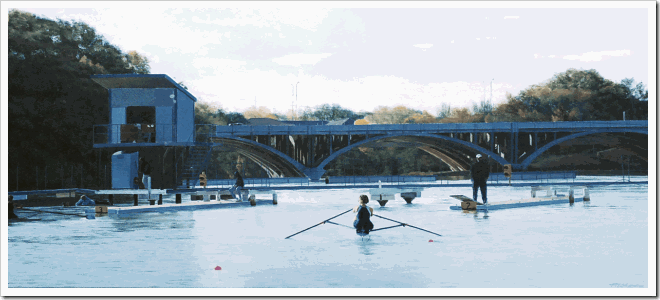 "Before the Race"
31" x 62 " Acrylic on canvas
Copyright© - Maureen Sheridan - All rights reserved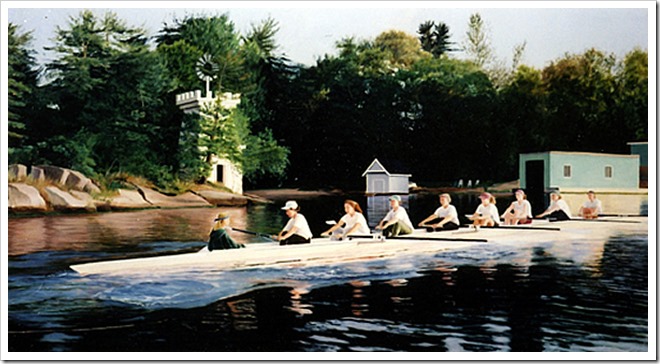 "Pause"
45"x84", Acrylic on canvas
Copyright© - Maureen Sheridan - All rights reserved
Be sure to visit Maureen Sheridan's website.  Take the time to see the paintings http://www.maureensheridan.com/.  Her paintings are also available through Gallery Raymond, 334 Princess St. Kingston, ON.  galleryraymond@sympatico.ca
By Susan W. Smith, susansmith@thousandislandslife.com