Pale Swallow-wort (Cynanchum rossicum) was brought to the United States from Eurasia, as an ornamental garden plant, in the late 1800s. This invasive member of the Milkweed family can grow up to six feet in length and can be identified by its bright glossy leaves, green tapered seed pods and attractive pinkish-red star shaped flowers. 
This aggressive plant species is self pollinating, with a single plant capable of producing up to 1700 seeds in a single growing season. Each seed is equipped with a cluster of white fluffy hairs, which aid the seed in wind dispersal and increase the likelihood of being picked up by whomever or whatever may be passing through. It is characteristics such as these that allow Pale Swallow-wort to travel great distances, making it very hard to control and a serious threat to the environment.
Once established, this perennial has the capacity to spread quickly and out-compete a variety of native species. The plant's vine-like abilities allow it to climb nearby trees and surrounding vegetation, quickly creating dense monocultures, which choke out the majority of all other plant life.
In open grasslands and in the forest understory, Pale Swallow-wort has the ability to significantly alter the overall habitat. It can change the chemical composition of the soil, prohibit forest regeneration, and overwhelm grassland habitat. Studies have even shown that Pale Swallow-wort can be extremely toxic to wildlife. Audubon New York reports that once grasslands exceed 60% cover by Pale Swallow-wort, it is no longer suitable habitat for grassland birds.
In the long run, what makes Pale Swallow-wort so relentless, is the fact that it can thrive in a wide range of soil, moisture, and light conditions, making it one of the most adaptable invasive plant species, with no known natural means of control.
Both mechanical and chemical approaches are necessary, when attempting to control this fast moving invasive. With larger stands of Pale Swallow-wort, mowing when pods are still small and have yet to open (this will be in early July) should be conducted. If plants begin to re-develop pods, then a second mowing may be necessary. Once mowed, a herbicide component will most likely need to be implemented, to actively manage and potentially reduce the presence of Pale Swallow-wort. For small patches, digging out the entire root crown of the plant can be an effective management practice. However, it is essential to prevent seed dispersal as a single seed could potentially lead to new infestations.
Pale Swallow-wort has invaded natural areas in the Northeastern U.S., through the Great Lakes region, and into southern portions of Canada. These infestations are on the magnitude of acres and are situated upriver from the Thousand Islands and critical habitats downstream, posing a significant threat to the future integrity of these ecosystems. Residents should be on the lookout for this invader and should contact their local conservation organization, such as the New York State Department of Environmental Conservation, if they suspect pale swallow-wort is growing on their property.
On a positive note, work is currently being done across the Northeast to combat the impact of invasive species. One of the leading programs is the (SLELO PRISM) St. Lawrence Eastern Lake Ontario Partnership for Regional Invasive Species Management whose mission is to protect the natural and cultural integrity of aquatic and terrestrial areas from invasive species. The SLELO PRISM functions as a collaborative effort between principal and cooperating partners throughout the area including: The Nature Conservancy, Save the River, and The Thousand Islands Land Trust, along with other environmental organizations and state agencies. In the end, prevention is the key. If we can take the appropriate measures to properly manage Pale Swallow-wort now, we may be able to lighten the impact it will have in the future.
For more information on Pale Swallow-wort and other invasive species please visit the SLELO PRISM website at www.sleloinvasives.org or SLELO (315) 387-3600 x25
St. Lawrence County, 315-379-9192
Jefferson County, 315-788-8450
Lewis County, 315-376-5270
Oneida County, 315-736-3394
Oswego County, 315-592-9663

By Brandon Hollis, Stewardship Assistant, Thousand Islands Land Trust
Brandon Hollis joined the Thousand Islands Land Trust in 2011.  He is a SUNY Potsdam graduate with a Bachelor of Arts in Environmental Science, having studied biodiversity conservation, environmental ethics, natural resource policy and GIS. A native of Alexandria Bay, Brandon has spent much time on and along the St. Lawrence River, which contributes to his great appreciation of the Thousand Islands Region.
Invader – The Pale Swallow-wort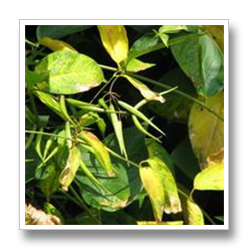 [Click all photos to enlarge]