Seeing an Art Pundt photograph on Facebook, always brings a smile.  This month I had the opportunity to place a call and meet this gentleman! 
Art grew up in upstate NY, until he was 20 years old, spending his time between Irondequoit, and summers in the 1000 Islands near Cape Vincent at his family's cottage.   In 1970, at 20 years of age, he moved to Arizona to go to college and eventually took up permanent residence in Flagstaff, where he still lives with his wife Lorna.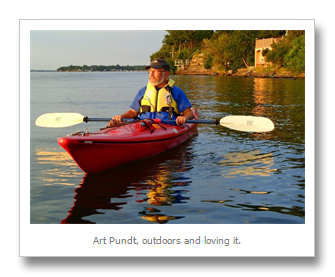 Currently Art and his wife are retired and divide their time between Flagstaff, and Cape Vincent, spending about four months of the summer and early fall in the 1000 Islands each year.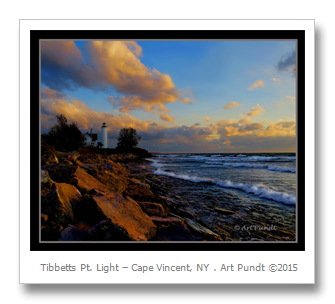 I knew there was something about his work that showed a trained eye.  I was right.  Art has a BS and MS in Art education, from Northern Arizona University and was formerly a fine arts teacher. He has been involved in the visual arts since he was about 16 years old.
Art and his wife are dedicated to the outdoors and have been avid outdoor adventurers for more than 40 years, They are still active with a long list of excursions:  camping, hiking, backpacking, mountain climbing, X-C and downhill skiing, as well as sailing, boating, and sea kayaking, all of which have taken them to many spectacular wild and remote areas that inspires his photography.
His prints are for sale, and currently some are on exhibit in Captain Spicer's Gift Shop and Gallery in Clayton, NY.  He is also a member of the North Country Art Council (NCAC), in Watertown, NY. In 2014, he won a prize in the NCAC fall show for a photograph as well as three prizes including best-of-show in the Cape Vincent Chamber Focus on the Cape photo contest.
Art is also a painter; working in acrylic media and concentrating his local photography and painting on the outdoor landscapes.  "I have always been fascinated by the beauty and abstraction of light on the water, but I also love the inland country as well, of wide open fields and agricultural settings."
While in the West he  photographs western landscapes exploring, hiking, and camping in remote wilderness areas, particularly of the desert southwest.
As if that is not enough, Art is also an active member of a sheriff's volunteer wilderness search and rescue team, when in Flagstaff, AZ, where he has occasionally used his photography, in an official CSI capacity, to help resolve lost or missing persons searches.  Occasionally his photos have ended up in the media, as part of a news story.  last fall a photo he took from a search helicopter, which he was able to manipulate in Photoshop for a better view, helped solve a case of a hiker missing for over a year.  It was a photo of objects left behind that matched the description of items the hiker was supposed to be carrying.  Because the terrain was so rugged, they could not land, so the photos were helpful along with a GPS location.  Ground searchers were sent to the location the next day and found the items and sadly, the remains of the hiker.  It was not the outcome they hoped for, but it brought some closure to the distraught family.
Yes, it is an honour to introduce Art Pundt to our TI Life readers –  Choosing eight photographs from a large collection was difficult - Enjoy.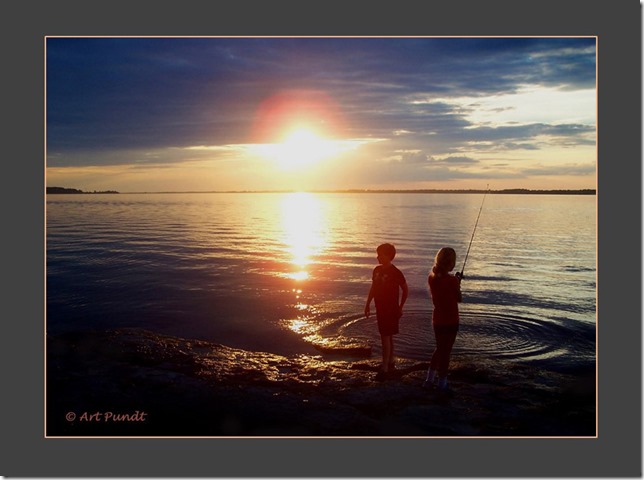 Fishing – Beadle Pt. – Cape Vincent, NY
Art Pundt ©2015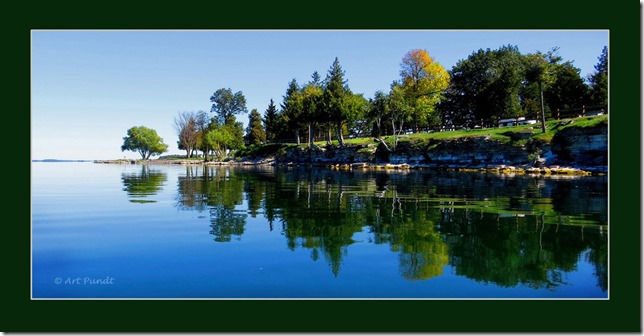 Fall at Cedar Pt. State Park – Cape Vincent, NY
Art Pundt ©2015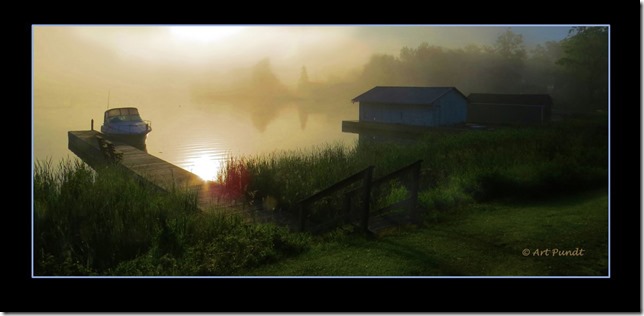 Foggy Morning – Beadle Pt. Cape Vincent, NY
Art Pundt ©2015

The gulls on the Cape Vincent Breakwater
Art Pundt ©2015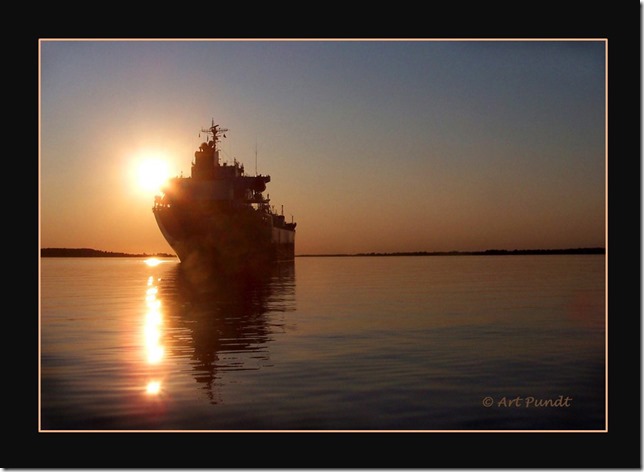 Anchored Ship Near Carleton Island
Art Pundt ©2015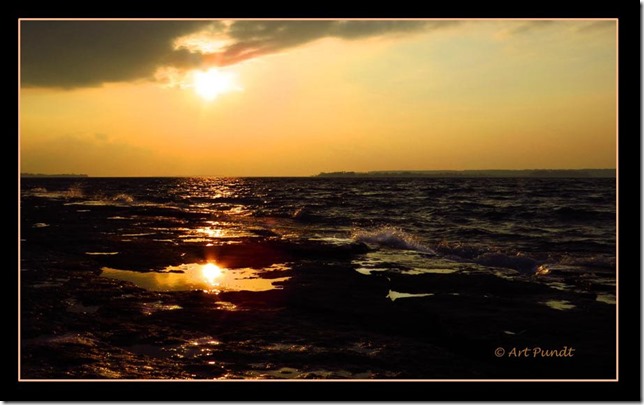 Fall Shore Sunset – Beadle Pt. Cape Vincent, NY
Art Pundt ©2015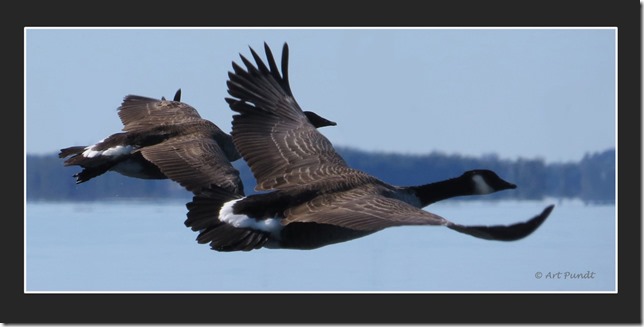 Graceful Flight – Geese near Linda Island – Cape Vincent, NY
Art Pundt ©2015
I asked Art if there was something special that we should know about him and his camera.  He writes, "About me and my camera...generally I try to get that Oh Wow! moment of a scene, as I have experienced it in the field, and bring it to the observer of my work. I want more than snap shots.  As if you are hiking or kayaking and come around a corner and there is that incredible scene that knocks you off your feet. I try to bring that to the viewer.   In addition, I also try to bring that experience of finding the subtle beauty that is all around us, in unexpected places.  Like some of my work, where I focus only on the color and light patterns formed in water.  I hope all of this makes people observe more closely  and become more aware of the incredible outdoor beauty and experiences.  Hopefully that appreciation will transfer to a heightened understanding and awareness of why we need to protect treasured places like the 1000 Islands and other similar places, not only in our back yard, but around the world.
By Susan W. Smith, susansmith@thousandislandslife.com
Editor, TI Life