Written by
Matthew Berry
posted on August 13, 2015 12:20
My name is Matthew Berry and the awesome things about the Thousand Islands are the super good places to fish and all the kinds of fish. I'm 14 years old from Gananoque,  but live in Kingston. I started out fishing on a dock in the Thousand Islands when I was four. Then I won a bunch of fishing derbies in Gananoque, with friends and my dad.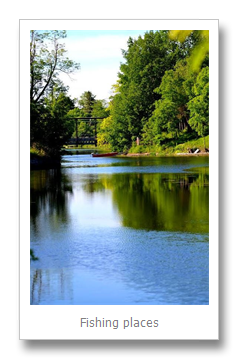 Some people I fish with now in the Thousand Islands are Murray, a friend of my dad's, and my own friends.
My biggest fish I caught was a northern pike, when I was  9 years old; it was 2 feet or 2.5 feet long. There are all kinds of places to fish in the Thousand Islands, like in little creeks, streams and the River.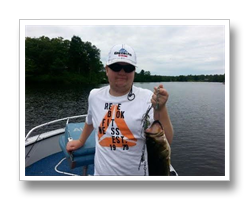 You can catch many fish like small mouth and largemouth bass, northern pike, walleye and the granddaddy of them all, the Musky,  if you get lucky for it.
The small mouth and the largemouth bass love to stay by rocks, under docks and boats. Northern pike are found in deeper water, but not too deep. Walleyes like to stay near the top of the water and close to docks. Muskies prefer deep water, because it is cold for them in the hot summer heat.
If you don't want to fish for all these fabulous fish, you can go for perch, pumpkinseeds, bluegill, crappie and rock bass, which  can all be found by the rocks near the beach. Small mouth and largemouth are the best to eat, in my opinion, because they are super easy to catch and you can fillet them to get some food. It is also good with a light batter, made with beer, over a stove or a barbecue.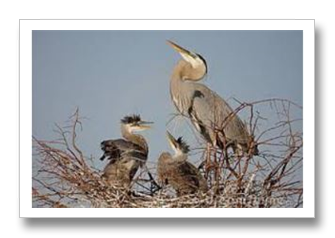 I hope that I have told you enough about places to fish and the kinds of fish in the Thousand Islands, to make you want to fish there.
By Matthew Berry
Matthew Berry is 14 years of age and is going into Grade 9, September 2015 at Regiopolis-Notre Dame Catholic High School, in Kingston, Ontario. Matthew enjoys playing hockey, and ball hockey with his friends. He also enjoys playing guitar and listening to rock and roll music inspired by his Uncle John MacKay from Lansdowne, Ontario. Matthew's Dad, Rob Berry, took Matthew fishing at an early age and they have fished locally in the area, from off the docks in Gananoque, Seeley's Bay and surrounding Kingston areas.  Matthew attended The Reading Clinic, in Kingston, this past year to fine tune his reading and writing skills. He says his teachers were amazing, taking his interests and using them as motivators.