V… by Linda Rowe
Written by
Linda Rowe
posted on September 13, 2015 12:28
Linda Rowe is a member of POETS & WRITERS, INK, a sponsored organization of the Cape Vincent Arts Council. Established in 1999 the group encourages the fine art of writing through original works, literary feedback and writing exercises. Membership is free, and they encourage all ages, and all skill levels. Summer meeting, from June – August are held weekly at the Cape Vincent Recreation Centre while from October to March they meet twice monthly at the Cape Vincent Community Library. For more information contact: www.capevincentartscouncil.org/ PO Box 848 Cape Vincent, NY 13618, or call 315-783-0497, email: theneuliebs@starband.net.
V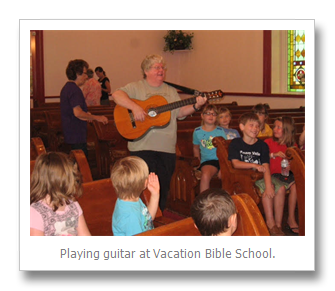 I hear the muffled shots in the distance, the close volley that signals the hunt has ended. Visions of a succulent roasted wild goose regally occupying a silvered tray, chestnut brown skin glistening with maple glaze and adorned with the harvest bounty of apple, walnut and grain stuffing, shimmer and wave in my mind's eyes like a summer desert mirage.

Another vision takes shape from the mirage. A flock of geese passes overhead in V formation, tail to beak, heading south for the winter. They obviously wear their newly packed food baggage for the journey ahead and honk a plea for geese on the ground to join them. One side of the V shows a gap between a tail and a beak. Someone is not making the trip this year. It's unknown if illness, trauma, or age has changed the travel plans.

What is known is that this goose filled a place in formation that has left its mark on the others, signified by how they do not close ranks. Go on, they must, to their appointed destinations, but they do it reverently for the one who belonged in this space, this place. When they pass overhead next year, the gap may be closed as they southward fly.

Or other gaps may be evident as years go by, until only the memory of the formation takes wing; full and sweet memory unfettered, heading for its destination.
by Linda Rowe and illustrated by Faye Ingerson
Linda Rowe retired to the Thousand Islands region in 2008 after careers in public government and school districts. She writes, "Her hope is to do good with her pen and perhaps make readers chuckle along the way." And she does. She currently writes a feature article monthly for the What's Happening in Cape Vincent, is one of "The Crew" writing News from Cape Vincent appearing in the T. I. Sun newspaper, and is working on a book about her brother's life. She is a member of the Cape Vincent Poets and Writers Ink group. She reports she is" happily and lengthily married to Tommy." All the children have flown the nest and all the pets have been laid to rest."
Faye Ingerson is a lifelong resident of Clayton, NY, an attribute that inspires each of her paintings. From the river to the forest, her use of color is a trademark feature that quickly captivates the eye. While her pieces convey the awe inspiring majesty of God's handiwork-a subject of paramount importance for Faye-she hopes her audience also sees the quirky side of each painting, reflecting her own character and the "oddities" in all of us. She also has taught classes at the Thousand Island Arts Center. Faye has won several awards and is in shows in the area. Her work is on display in the Breakwater gallery in Cape Vincent. Faye will do commission work from antique boats to your favorite pet. She recently won The Artist Choice award at the Morristown Plein Air Festival.
Comments
There are currently no comments, be the first to post one.