Written by
Robert Neulieb
posted on April 13, 2016 12:30
With March and April, the snows melted away; brooks roared to life; lakes and rivers rose. Insects emerged searching, humming and buzzing. Birds returned, flitting from branch to branch, chattering and singing. Long buried pungent odors, of moist forest soil, escaped. Oaks, maples, birches, poplars and basswoods awakened from their long winter's sleep, with sap flowing and leaf buds forming. Sun flooded the woodland floor.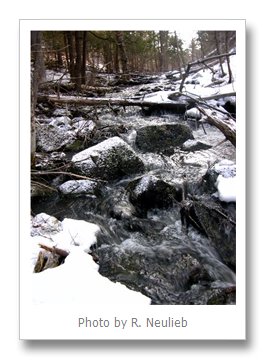 Trillium, Dutchman's Breeches, squirrel corn, Hepaticas, spring beauties, Jack-in-the-Pulpits and Marsh Marigolds raced to flower, starting their reproductive cycle and storing enough energy, before the tree buds swell into fully developed leaves forming an umbrella, thus plunging them into shade, the dark of summer.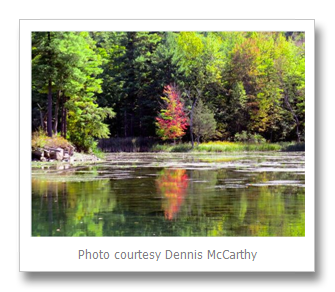 Summer, the time for growth, is here. Fawns, kits, cubs, bunnies, kittens, along with turkeys, hawks, owl and swallow nestlings mature and strengthen to survive the coming winter or migration. But the miracle is in the trees, with their sun intercepting canopy. The trees have found a free lunch; the sunlight powers their growth, their factories.
They share this free lunch with the wildflowers and denizens of the woodland. The tree factories purify the air, help clean and disperse the water, enrich the soil and lift essential minerals to the surface, while providing food and shelter. Summer is the season of miracles, the time when the sun's relinquished nuclear order is captured in the woodlands, mainly by the trees, and shared with all the other species, including us, truly a free lunch for all.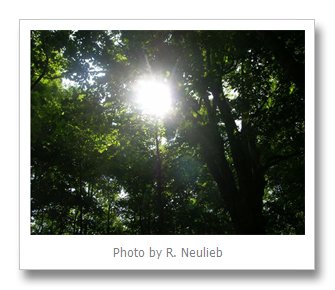 By Robert Neulieb
Robert Loren Neulieb received a Ph.D. in Engineering Sciences, a mathematical physics discipline, from Purdue University. While he has taught both mathematics and physics, at the college level, he has worked mainly as an aerospace and railway engineer. Since 1979 he has lived, off the grid, in northern New York, using solar panels, a composting toilet and dead or diseased wood for heating. His popular published articles concern earth-sun interaction and Lepidoptera. Robert's wife Marilyn helps organize the Poets & Writers, INK, activities from June through August this year.