Written by
Susan W. Smith
posted on May 06, 2016 12:23
This special issue is in celebration of the opening of the Aquatarium a 27,000+ square foot interactive, learning and discovery centre located on the shores of the St. Lawrence River. Exhibits focus on building awareness and appreciation for the 1000 Islands region by inspiring curiosity.
Yes, it has taken almost a decade to complete but the doors officially opened on Friday, May 6th, 2016. The first flag to be raised on the Broad Street Flagpole was that of RiverQuest. Certainly a reminder of all that is special about the Thousand Islands.
When the project began, the Aquatarium formed a partnership with museum, castles, forts, theatres, art centres, environment preserves and boat tours both in Canada and the United States. Throughout the exhibits are links and descriptions of other places to visit, while in the Thousand Islands. All of the RiverQuest partners are featured on an interactive map. Visitors can push buttons and visit other sites easily.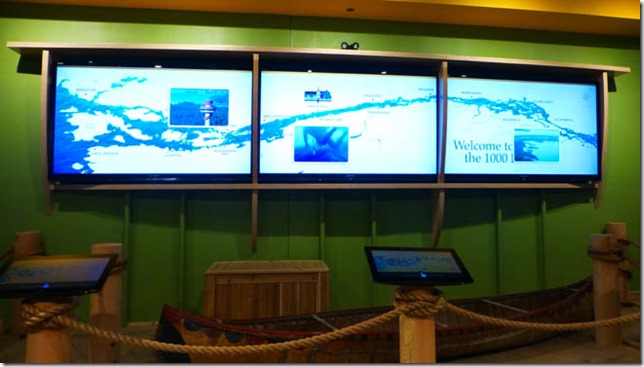 The RiverQuest map is the gateway to all the incredible experiences the 1000 Islands region offers.
Whatever areas visitors are "In Quest of", be it adventure, culture, history or more, RiverQuest offers experiences that can be found nowhere else!
With this RiverQuest website and the Aquatarium's map, you can now find experiences and then create your own multi-location Quest based on a single theme, or a mix of things that appeal to everyone in your family!
This past month, some members of the steering committee asked to share their congratulations:
"To the RiverQuest / Aquatarium team... What a long and winding journey you have been on and look how far you have come. It has been a privilege to have, in a very small way, been part of the process. May the future be as bright as you have imagined and may the lives touched and the learning moments shared be a lasting legacy for the community, the River we all love and our amazing 1000 Islands. Congratulations."