Written by
Susan W. Smith
posted on June 13, 2016 12:58
The Summer 2016 begins officially next week and all of the museum, attractions and marinas are ready to welcome everyone back to the River. What better way to start the summer than with TI Life?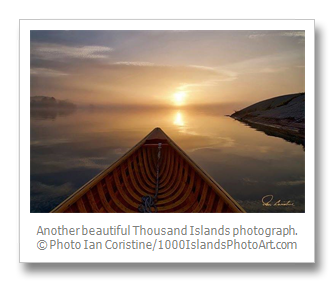 Lynn E. McElfresh took to her island bed this summer and shares nature in Dr. River and Patty Mondore shares A Mondore and the Night Visitor: The American Woodcock.
John Carter provides another episode of history in the Patriot Chronicles: The Amherst Island Raid. Elaine Scott invites us to visit The Henderson Historical Society & Museum and Martha Grimes provides Cornwall Brothers Store Has Seen It All…
Now open since the beginning of March, Kim Lunman visits the Aquatarium.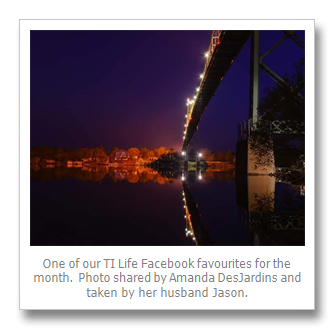 Sandra Tassel, from the American Friends of Canadian Land Trusts explains how the Street family preserved A Place in the Islands–Past, Present and Future.
Elaine Scott invites you to "Step up the stairs and prepare to be dazzled in The Henderson Historical Society & Museum and Dennis McCarthy shares the "Secrets of Carleton Island", produced by WWNTV 7.
Robert Preston provides memories of his days onboard the "Canadian Empress," in An Insult to a Child, while Carole Moult presents Gem of a Gallery Fills Thousand Island's Gap.
Dan LeKander provides Sudoku Puzzle Challenge–June 2016 and I present a great summer read in Book Review: The Scimitar and the Snail
New Contributors
Carole Moult - Gem of a Gallery Fills Thousand Island's Gap

Carole Moult is the Editor & Advertising Manager of the Riverview Park Review, published in Ottawa, ON. The popular paper is printed five times a year, and distributed in the AltaVista, Riverview Park communities. It is also available online. Carole maintains her family home in Gananoque and often commutes to join in community activities. [Photo of Ms. Moult courtesy Greg Money.]


Sandra Tassel - A Place in the Islands–Past, Present and Future

Sandra Tassel is a conservation professional based in Washington State. She works with American Friends of Canadian Land Trusts, assisting its Canadian partner organizations and helping landowners from the U.S., to protect their properties. Sandra is the author of "The Conservation Program Handbook", published by Island Press, and numerous articles and papers on topics related to preservation of important natural, cultural and recreational resources.

Elaine J. Scott - The Henderson Historical Society & Museum

Elaine J. Scott is the Recording Secretary of the Henderson Historical Society, with a Masters from Syracuse University, in Art Education. Elaine was involved in helping to promote the War of 1812 Bicentennial, with the re-enactment of the 1814 Cable Carry, which helped get supplies to Sackets Harbor and to ensure the British did not gain an upper hand.
The Nickel Cup comes to Gananoque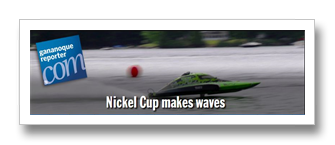 If you lived anywhere near Gananoque on Saturday June 4th, you would have heard the engines… loud and clear. But suffice to say the excitement was as high as the committee, chaired by Chris McCarney, hoped – and the event was a resounding success! A full description can be found in the Gananoque Reporter.
Our thanks to Doug McLellan, McLellan Group, for sharing an exciting video that was used to promote the Nickel Cup and Doug also shared his amazing photographs. (See slide show below.)
Published on Jan 21, 2016
Hydroplanes are among the fastest race boats in the world and this Spring, on June 4th and 5th, 2016, the "Past Comes Alive", when Gananoque's International Nickel Cup Regatta returned to the world-famous 1000 Islands, in the St Lawrence River. In the 1940s and 1950s this was a top spot on the North American Hydroplane Circuit. Gananoque, one of Canada's oldest towns, welcomes visitors from near and far to this special event.
Alain Binette published his video on YouTube – this editor is pleased the water was calm. Terrific!
Published on Jun 6, 2016
Hydro 350 Qualification 06/04/2016 first position Miss Beauharnois H-2 hydroplane.
And did you miss the race? We found "Ric's YouTube and he allowed us to share.
Published on Jun 4, 2016
Nickel Cup hydro place races. 1st time back in Gananoque since 1958. Welcome back.
Chris M. Piering's Photographed Loons
Chris M. Piering often shares his beautiful photographs on Thousand Islands River Views Facebook page. The loon families are back and the night sounds are a favourite for Islanders. [Click to enlarge]
Please Don't Forget
1. Do you have an iPad or Tablet? Try viewing TI Life on the Flipboard App.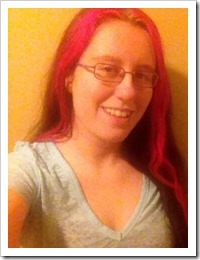 2. Remember our Facebook page throughout the month, as we post information and photographs & follow us on

3. We also appreciate having you hit our
button and DONATE – (Suggest you use the Canadian funds button… will save you lots.)
4. And finally; If you are on the River this month, take some photographs for TI Life. Send them to info@thousandislandslife.com.
By Susan W. Smith, Editor info@thousandislandslife.com
[Special thanks to our proof readers this month: Rick Taylor and Jane Taylor (Not related, but they are both terrific as they correct my errors) and Bill Stallan (who is the real editor for every article). I also thank Mike Cox who is the magician behind the website.]