Written by
Susan W. Smith
posted on August 13, 2016 12:14
"There must be something in the name," I thought,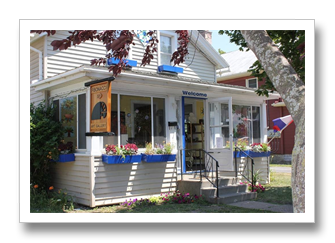 It was Kari Zelson Robertson, the foun. der of Fibonacci 321 Art Gallery, who gave me the answer. The name is in honour of the work and resulting ideas of Leonardo Fibonacci… "Today, Fibonacci is known to be a math concept, a ratio, a design. It is found in art, nature, even, some claim, the stock market. Essentially, the idea is that there's a natural order and beauty that pervades the world… and 321, our address, is a reverse Fibonacci number, so it seems to fit."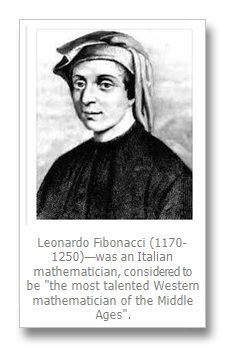 Rather than trying to remember the name, I just refer to the newest gallery in Clayton at 321 James Street in the familiar white and blue house, which is almost linked to the Thousand Islands Arts Center and I recommend a visit!
In fact, one does not need to go inside to start the excursion, as many days and evenings, artists and craftsmen can be found outside on the sidewalk demonstrating their talents – throwing pots, drawing and painting.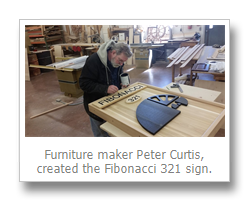 Managing the enterprise is a joint effort, with each artist playing a role and sharing in running the gallery. Examples include: Kari Zelson Robertson, looking after the treasury, while Dave Ciechanowski looks after inventory. Mary Knapp is the wordsmith and Suzan McDermott creates the graphics. Also Claudia Loomis arranges events, while Greg Lago arranges displays and Ginny Hovendon creates the work schedule.
Since the opening in May, the gallery has seen a steady flow of interested patrons, resulting in the displays changing often, with new works replacing those purchased and off to a new home.
So please do visit. Come and meet some of the area's most well known artists – those working in wood, metal, clay, paint, drawing, glass and printmaking are represented.
| | | |
| --- | --- | --- |
| Dave Ciechanowski loves to throw bottles on the potter's wheel, and lately he has been hand-building some wonderful forms, and carving beautiful surface patterns. | Brian Lister was out front of the gallery painting ART IN MOTION. Many stopped to say Hi! | Printmaker and sculpturer Greg Lego, demonstrates his work |
2016 Artist include:
Peter Curtis-Furniture,

Dave Ciechanowski-Clay
Brian Lister-Paint
Mary Knapp-Quilts
Art of Fire-Glass
Ginny Hovendon-Painting/Drawing
Gina Wells-Metal Sculpture & Jewelry
Greg Lago-Printmaking/Sculpture
Claudia Loomis-Jewelry/Textiles/Baskets
Suzan McDermott-Photography
and Kari Zelson Robertson-Clay
Be sure to like their Facebook, to keep up-to-date on who is on duty and special happenings.
Facebook: Fibonacci 321 Art Gallery
By Susan W. Smith, Editor TI Life, susansmith@thousandislandslife.com