Poetry by Walter Fraser
Written by
Walter Fraser
posted on November 13, 2016 12:30
Editor's Note: A simple email arrived. "Susan, I write poetry about the 1000 Islands…" and there they were. Two lovely poems about our islands.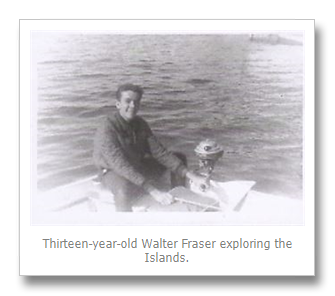 Walter Fraser has been coming to the Islands for more than 60 years. He spent his childhood summers at Chippewa Bay. As he wrote, "I loved the 1000 Islands so much, that I purchased a cottage at the end of Mink Island and following that, purchased the Canadian Island 115."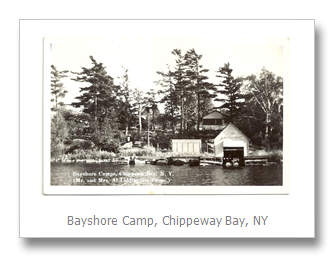 "I have been fortunate enough to travel all over the world for most of my career and no matter where I go, and no matter how beautiful, my heart and desire always bring me back to the 1000 Islands."
Enjoy the poetry!
For the Love of Louise
Beyond a poor Prussian parent's dream, a young man beamed, on the far away shore, of a land that embraced him.
Boldt's drive and insight, made the Waldorf shine bright, as the standard of excellence known.
As a millionaire's wife, Louise became George's passion for life, in a storybook tale of forever.
In loves testimony bold, a castle to unfold, the grandest of gilded age mansions.
Inspiring from the start, a design on the Heart, of an island bathed in her glory.
Combining medieval form with verandah's adorn, unending it seemed, a Rhinelander's dream.
An artistry crafted with fashion, as a gift to a Valentine's passion, all for the love of Louise.
An icy January day, when the news came to say, with the groan of heartache, the fairy tale had passed away.
Never to adorn, the castle born, from the love forever embracing.
Stonewalls washed with rain dripping like tears, abandoned, stood for seventy-three years, as a tragedy on the island of Heart.
Preserved today for generations to see, a castle as the testimony of all love can be.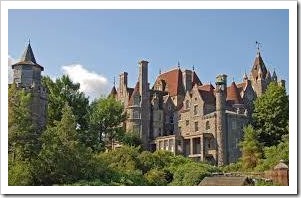 Boathouse Of Old
Splendid standing on shore, boats near out of sight, in the core of your shadows faded light.
No craftsmanship spared, to your elegance bared, by the weathers eternal brushing.
Time seems to embold, an outlined mold, to a past days quest for grandeur.
Wooden boats tied, to cleats on the side, of your docks as a long lasting vision.
Footsteps of families past, in memories last, long since gone away, but you're destined to stay, as a monument to everlasting.
Swallows nest in the beams, children fish in their dreams from your wooden arms that held them.
Inside, smells reveal, a history sealed, by secrets of unmasked silence.
If life's glory be silver and gold, then grant me a wish, to tie my skiff, to a boathouse of old.
The Sentinels
Atop Ironsides mightiest pines you sit, in the spring morning mist. Your
eyes watchful stare, not missing a movement, in the first Zephyr there.
The rookery a buzz with the sound, of the Great Blue Heron, whose numbers
abound. The trees, your nests they adorn, while the young can be heard, their
squealing in scorn.
What a sight to behold, as the light first captures your colors unfold. Regal,
your wings they extend, then slipping to flight, with envy I watch, as you glide
from sight.
Through generations, only in Ironsides mold, the secrets and spirit of the
Great Blue Heron, that will forever remain untold.
Tamegami Legacy

Spring's unfolding lush, surrendered to Remington's brush in times of your greatest splendor.
Canvas to anoint, images captured in the cottage near the point, of Tamegami.
Creation beams, from the artist, lured in serenity's dream.
Sun's sinking light painting heavens might, with colors so bold..
In creativity's spire, by the light of the fire, cowboys and Indians ride.
The mellow delight as inspiration glows into the night.
Island spirit goes, as Remington knows, to wherever time will take you.
By Walter Fraser
Comments
Comment by: Mike Heberling
Left at: 5:11 PM Thursday, November 24, 2016
---
Enjoyed reading your poetry Walter. I, too, have been visiting the Islands for more than 60 years. That photo of you in the little outboard reminded me of my own outboard adventures around Hill Island in my youthful days.