Written by
Susan W. Smith
posted on February 13, 2017 12:22
When Dennis McCarthy retired in 2009, he turned to his wife, Kathi, and said. "A year on the River in photos" that is what I want to do. I want to take pictures all year long."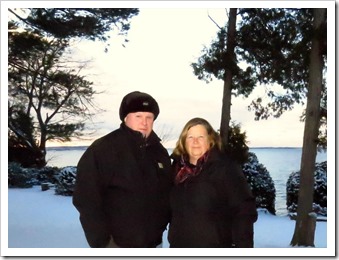 They were living on Beadles Point near Cape Vincent, a typical summer River community with approximately 25 neighboring families. Dennis wasted no time starting his retirement career.
"I picked up the internet domain name www.beadlespoint.com and added a page called 'Kathi's pictures.' [ http://www.beadlespoint.com/pix%20temp.html ] The idea was to post pictures there of the Point, and of the surrounding area; neighbors would be able to see what the Point looked like all year round."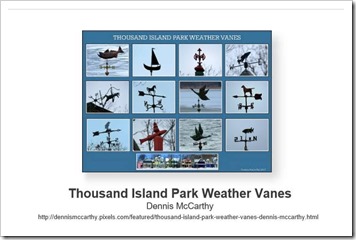 It turned out that Beadle Point was the perfect place for artistic photography. Several good resident artists live there, and a handful of families had ties to Kodak, as many cottages, including the camp of Kathi's parents, were built in the 1950s and 1960s by Kodak employees from Rochester.
So without much fanfare, and whenever the moment moved them, Kathi and Dennis would post pictures of the area on their website and email links to the site to friends and neighbors. The pictures would stay on the webpage until they were replaced by new pictures. This was a few years ago, before Facebook and unlimited computer storage.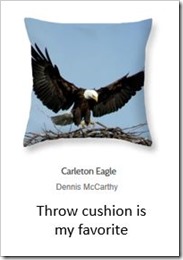 The couple was not prepared for the reaction. The snowbirds and summer residents may leave the River but they miss it and the off season pictures were appreciated beyond anything Kathi and Dennis had anticipated. Kathi would always ask if the recipient wanted to continue to receive the emails. To her surprise, almost 100% would email back and say, "Please keep sending them!"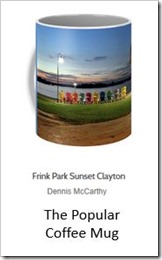 "Soon," Dennis says, "people like the Beadle Point artists, provided almost real-time comments and advice on how to make my pictures better, others asked to add other people to our mailing list. So in a short period, our Beadle Point Pictures list grew to near 200 people."
We all know the results as friends suggested sharing the photographs with the media. Both Save the River Calendars and the TI Art Counsel have displayed their work.
Dennis insists that his "Year on the River in Photos" are simple pictures of what they see as they travel around the Thousand Islands.  "These are not the artistic 'Heron on the Rock' or 'early morning super calm water Arial pictures of the Islands' but simply photos taken from my Cannon SX60 camera, all year long in the 1000 Islands."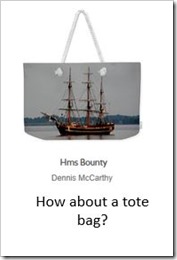 Over the years, they have had several requests for hard copies of photographs and this past year they decided to make that possible.  Not only providing printed photographs but printing a favorite photo on a number of household goods.  One can purchase a photo of a snowy owl on pillows, bags, T-shirts and even shower curtains!  Yes, this new passion for sharing Thousand Islands photos is keeping them busy as they are adding more material all the time.
We are proud of what Dennis and Kathi McCarthy are doing and we wish them well.  Be sure to check out their website: http://dennismccarthy.pixels.com.
By Susan W. Smith, Editor