What do you get when you put a determined individual, who wants to make a difference together with some owners of the biggest and most powerful powerboats, all ready to play a game of cards - you get the 2017 1000 Islands Charity Poker Run… But it does not stop there; what do you get if you add a dedicated team of a dozen committee members and an ideal hotel and marina location all working together? You will raise funds for the Community Wellness Program at the River Hospital as well as local Food Pantries, The Clayton and Alexandria Bay Volunteer Fire Departments and the Thousand Island Emergency Rescue Service (TIERS).
Of course, it is likely there is no event planning that happens on the River, to this scale, unless it is organized by that determined individual, is Douglas Tulloch. Doug, with his co-chair Bobby Cantwell, have spent the last 12 months getting their deck of cards in order – and before you raise your caution sign, (yes, they have a Plan B for high water) we will provide details about this exciting weekend for Clayton, NY.
Two weeks ago, the committee learned they are named an Operation Yellow Ribbon event – which means the US military and veterans will be on hand.
I asked Doug why this event and why the Wellness Program? Doug explained that he has a personal interest, as he survived a traumatic brain injury and knows first-hand how important the River Community Wellness Program's work is to so many in the region. The event was meant to bring both financial aid and awareness of the program to soldiers who might be struggling. To date the program has treated over 400 soldiers, both active duty and veterans.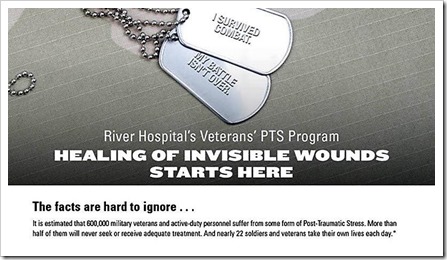 Doug is also interested in the economic development of the region and this event is being covered by Speed on the Water and will be seen all over North America. This beautiful region will be shared with millions by having this one event.
Participants are already coming from as far away as California, Texas, Florida, Michigan, Maryland, Vermont, Long Island, Pennsylvania, etc. and one group of seven boats is coming together from their home lake, Great Sacandaga Lake, in NY.
Setting up the logistics for this event meant gaining approvals of the US Coast Guard, as well as the New York State Police and New York State Parks Police. Doug praised the Mayor of Clayton and the Village and the Town Boards for their enthusiastic participation. Already all 110 rooms at the 1000 Islands Harbor Hotel are booked and the whole weekend, starting on Thursday, July 13th, is filled with family events for spectators and poker players.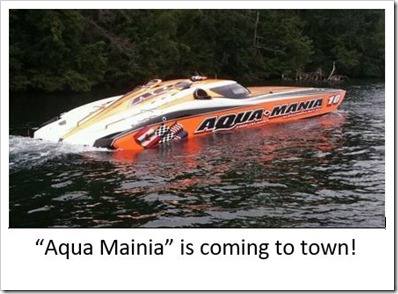 Between now and July 15th, the 1000 Islands Charity Poker Run Facebook page will announce more sponsors and the schedule.
They begin on Wednesday, July 12th, with a raft-out and swim at Potters Beach, or Picton Island. On Thursday there are tours of Boldt Castle, and Singer Castle as well as visits to the Antique Boat Museum. That evening, the Northern New York Corvette Club will have cars on display. On Friday, the offshore boats are scheduled to arrive at the Clayton Harbor Municipal Marina. The public is invited to meet the drivers and the boats will be on display everywhere - on the streets of Clayton, at Frink Park, one the hotel grounds and on the water.
Yes, the July 15th weekend is dedicated to this important event – the dream of one Doug Tulloch. You may recognize Doug, as he is the one who brought the 1000 Islands River Santa Festival, for the past two years,to Alexandria Bay, with a visit from a boating Santa Claus. When I asked; why a summer project in Clayton? Doug quickly replied; "I was brought up to believe it was important to add to the woodpile in life and not to just take from the woodpile." Well, Doug, your team is bringing a popular event to our region and it will certainly be appreciated.
Come out and see these fan favorites!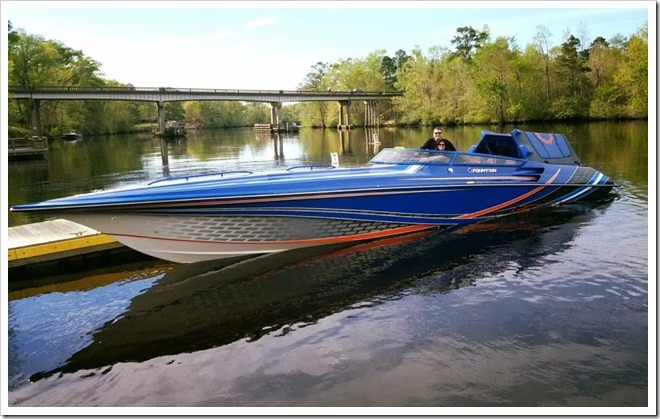 42' Fountain
"Captain Morgan 2.0"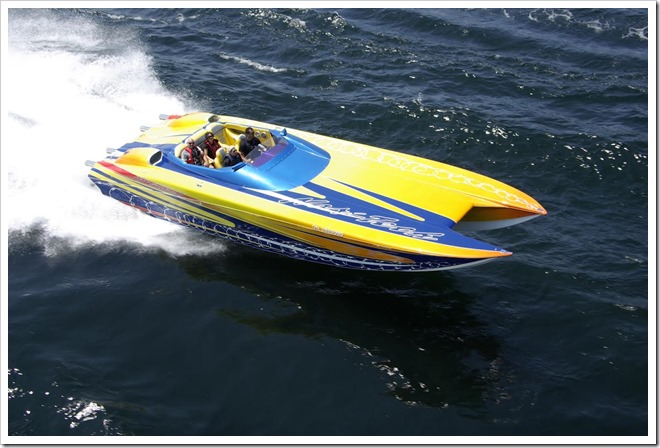 Kiel Szewczyk, North Tonawanda, New York
NorTech 36 "SuperCat"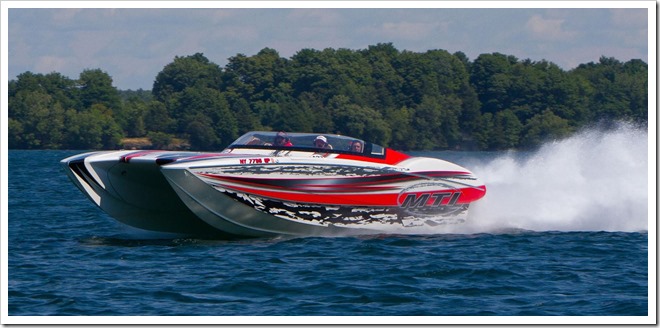 Kelly O'Hara, Auburn, NY
"Holy Cow"

Devin Wozencraft, Tustin, CA, 308 Skater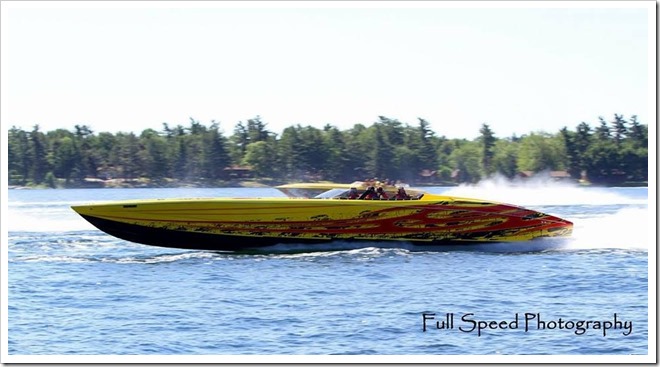 Rich Szesnat, Loudenville, NY
Outerlimits 50SV, "Poor Dirt Farmer"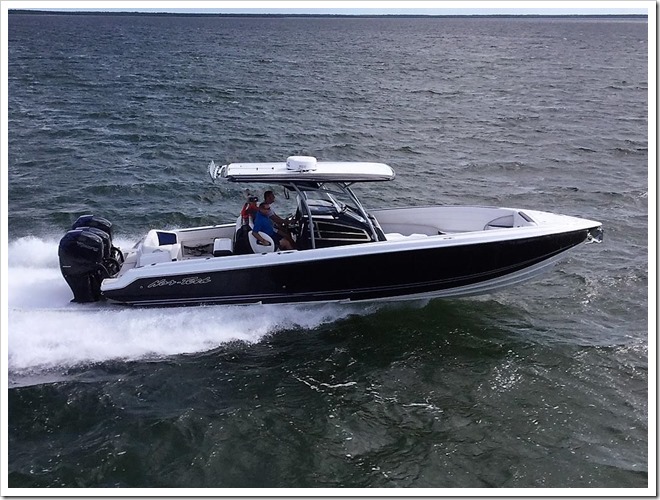 Nortech 34CC
Gino Benedetti, Cigarette 38 Top Gun

"Wise Guys"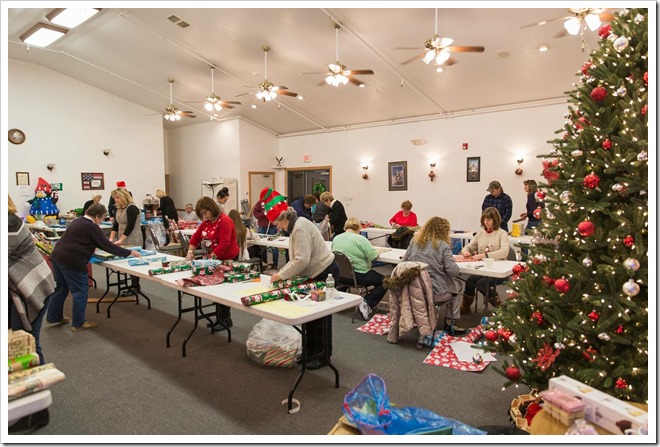 Tom Jewsbury, Rochester, NY
Welllcraft Scarab 38 Race Boat – KAAMA
This is the boat Betty Cook won her world championship. This boat is being restored historically correct by a local river rat. It will be on display in downtown Clayton all weekend.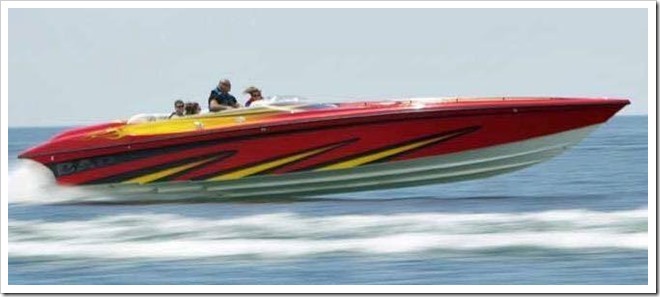 Kevin Satter, Rochester, NY
388 Hustler Slingshot, "Bad Habit"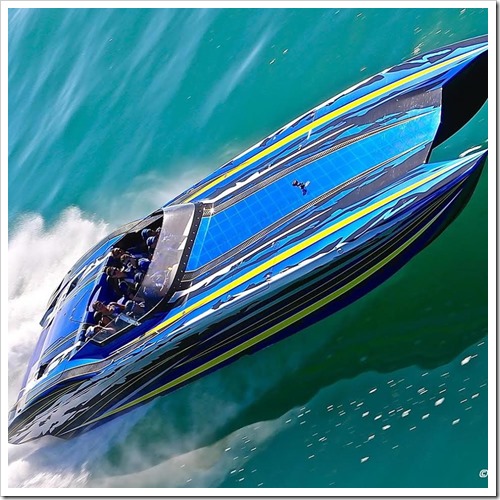 Ken Lalonde of Ontario, NY and Alexandria Bay.
48' MTI "Cuz I Can"
Be sure to check out the 1000 Islands Charity Poker Run Facebook page for updates and get out the camera – this editor wants lots of photographs!
By Susan W. Smith, Editor, www.thousandislandslife.com