Written by
Judy Foster
posted on July 01, 2017 12:20
Yes, indeed, there is an Arts Center in Clayton; the result of 50 years of commitment, imagination, and generosity.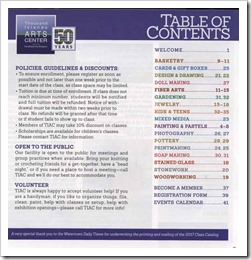 Year after year what we know today as the Arts Center has gone through many phases but at its heart it is still "The Craft School." What started as a summer collection of classes is now a year-round series of exhibits, classes and conferences.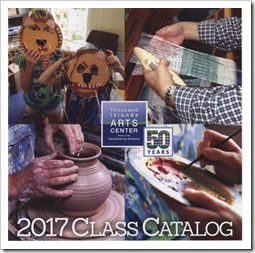 I first got involved with the Craft School because I lived next door. My neighbor was Liz Roe who convinced me that, although I had little artistic talents, (she had many!) I should get involved with an organization that was inspirational and provided a reason for people from all over the country to come to Clayton. If you were a quilter, you came to take a class from Mary Knapp, if you were a weaver you came to meet Sonja Wahl and if you loved paintings you came to see Catherine Johnson's Exhibit.
I was on the Board of the Arts Center for many years. Liz moved away but her vision stayed with me. Then, I moved away but I always cared about the mission and everyone at the Arts Center. I am so pleased to have been part of an organization that brings so much to the community. Nancy Hammond's Exhibit and contributions are truly the frosting on the cake of this 50th Anniversary Celebration.
Great thanks to Board Members past and present and to Leslie Rowland and her staff who have worked so hard and accomplished so much.
Happy, Happy 50th!
____________
Just a sample of the 2017 Classes (Click to enlarge)
By Judy Foster
Judy Foster is a longtime North Country resident and a Trustee of Clarkson University. She lives in Philadelphia with her husband John Glick and is on the Board of the Philadelphia Orchestra but she spends as much time as possible at her house in Clayton.