This article is written with three purposes in mind:
Pay tribute to Rexford Manton Ennis, from Grindstone Island, for his passion to preserve history.
Tell the story of William S. Manton's Family, who first came to North America in 1842.
Give another "Small World Story," which relates to my passion, Antique Button Collecting! (Stop rolling your eyes, please?)
Rex M. Ennis
At the beginning of September, I received a package from Rex Ennis, Grindstone Island. You will recognize the name, as Rex is one of our TI Life authors, beginning with Clayton's Historic Island Hotels, back in December 2008; followed in March 2009 by Geronimo's Remains in the Thousand Islands? and the list goes on, with over 30 separate articles and hundreds of photographs and reference material.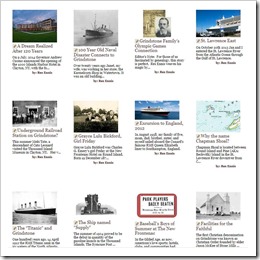 The package Rex sent contained a book of genealogical history of the Manton Family. Also included was, a small shadow box, with an old leather powder horn, professionally mounted with a brass plaque reading: "William S. Manton, Master Armourer, Circa 1850."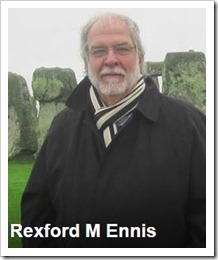 What is this all about? I called Rex, and he explained that he had the box for many years. He was on his way south for the winter and was anxious to know that his family's material would be maintained in a historic setting. His preference would be at Fort Henry. "Would you help deliver it there," he asked, "or find a place that would appreciate its significance?" Of course, and before I hung up, I asked,"Rex, the book and the plaque refer to the Manton Family. Who are they?
"I am Rexford M. Ennis," and the M. stands for my father's side of the family, Manton."
Well, it would be a delight to help, as there are few Thousand Islands historians who have done as much for our River, as one Rexford Manton Ennis. He has spent years, researching River families and in particular, the Charles Goodwin Emery family. His book "Toujours Jeune, Always Young: Thousand Islands, Emery, and the New Frontenac Hotel," is a definitive biography of Emery and the community. This was followed by "Saints, Sinners & Sailors of the Gilded Age," a compendium of biographical sketches, centered on the Thousand Islands.
Yes, it would be a delight. All I needed to do was read the book and make a few phone calls, easy peasie…
William S. Manton
I started the book. It is a reprint of the original and the photographs are not as crisp. The book comprises records of the Manton Family, 1750-1911, compiled and written by Edward Manton, Chicago and published in 1911. Of course, there were names, dates and places, and I thought I would peruse them quickly. However, as soon as I saw Kingston, I got more interested. This material was gold!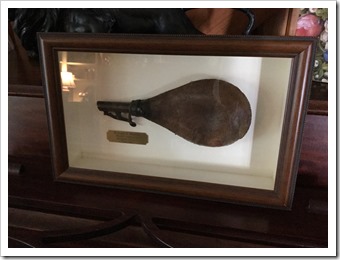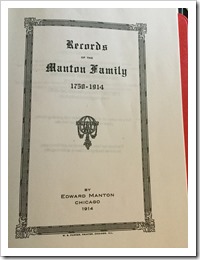 There are several pages of history relating to William Shakespeare Manton. He was born on December 17, 1816, the eldest son of John and Alice Manton, in Birmingham England. After leaving school in the year of 1830, at the age of 14, he was apprenticed by his father to William Prichard to serve,"under contract the term of seven years at the trade of gun making."
"In August 1841, he was appointed through the War Office to the post at Kingston, Canada, as Master Armourer, and arrangements were made by the Admiralty for his passage to Quebec. In May 1842, he arrived at Canada to assume his duties as Master Armourer, being stationed at Fort Henry Barifleld [sic] Kingston."

"In 1857, the home Government abolished the post of Master Armourer, and William Manton made application to the Secretary of State, War Office, Pall Mall, London for superannuation or retirement of Pension, and was ordered June 1857, his passage being provided for, he left Kingston and sailed from Quebec on the North American. Arriving at London, he reported at the War office and was given the choice of two positions, one as Assistant Master Armourer at Dublin Castle, Ireland, and the other as Armourer at the Suffield Royal Arms Works. These were declined. And on March 17, 1858, after his return to Kingston, he received from the War Office a retired allowance of thirty-eight pounds, fourteen shillings and eight pence per year, the same to commence from the first of July, 1857, the amount being forwarded to the Paymaster at Whitehall, London. This pension he drew quarterly until his death."

He was a Conservative in politics and personal friend and supporter of Sir John A. Macdonald who was Premier of Canada in 1856.

In the year of 1861, of January, he became a member of Cataraqui Lodge of Kingston, Grand Lodge of Masons of Canada.

In 1864, of June, he was appointed Provincial Storekeeper at the Barracks. He lived with his family at Kingston many years, and in November 1873, he moved to Montreal and was employed as head gun maker for Harper & Smith."
The book goes on to give more family history and the family links to Montreal and Ottawa, Ontario and then to the United States beginning in Boston, Massachusetts.
Suddenly this shadow box took on a new meaning and I started to make my calls.
Small World Department
Now, readers, if you promise not to roll your eyes, I will carry on.... I collect antique buttons (Ah, caught you... no rolling please.) A few years ago, our Button Club was given a collection to sell on behalf of a donor. We all purchased what we wanted, and then the Club asked that the remaining buttons, on small cards, could be taken for free, with the only stipulation that we research the buttons and present our findings at a future meeting.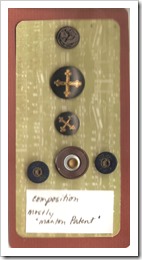 I took a small card with five buttons that had the back mark "Manton Patent." I tried to find information on Google, but only found the company dates. I have felt guilty, as they are still pinned to my bulletin board, waiting to be discovered.
As I started to read the book, I wondered if there would be any connection... Of course not, right. But, sure enough, William Shakespeare Manton's father was John Manton, Button Maker... and sure enough, he is my guy... You can imagine how much I appreciated having Rex give me the book to read... and I have to admit, even I would roll my eyes at this story. I not only have the company dates, but I can tell the Club exactly where they lived, and better still, what all family members accomplished. How is that for a task well done!
As I close this saga, I have just heard from the Curator and Program Director at Fort Henry, Ontario Parks, Kingston ON. They would certainly appreciate hearing more and seeing the powder horn… And I am most delighted to make this happen, in honour of one Rex M. Ennis, Grindstone Island, NY State and his ancestor, William S. Manton.
Thanks Rex for your passion for history, research and details. Much appreciated.
Susan W. Smith, Editor