I was intrigued when I received Kristen Taylor's press release:
Introducing Wellspring Meditation
Meditation and Mindfulness Offerings by Chopra Center Certified Primordial Sound Meditation Instructor, Kristen Taylor
______________________________
Kristen Taylor and her husband Jonathan live in Clayton, NY, and she is well known as the co-author of the book, "For the Love of Food and Yoga". The book, co-authored with Liz Price-Kellogg, was a number one seller in the yoga category, upon its release on Amazon, and is now in its second printing.
I called her and asked, "What's this all about?"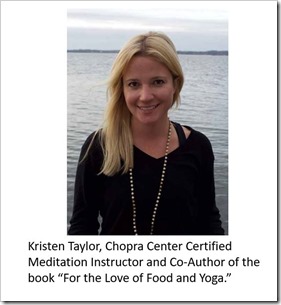 A short interview introduced me to the fascinating world of meditation. Kristen explains meditation can lead us from activity to silence and restores our memory of wholeness. She also gave a long list of the benefits of regular meditation practice, including: releasing stress, cultivating inner silence, improving sleep, increasing immunity, reawakening intuition, improving relationships, deepening relaxation, increasing harmony, decreasing the effects of depression and anxiety, and attaining greater vitality. She further explained that the benefits of meditation are cumulative with regular practice.
How did you get interested in meditation?
I know Kristen, as we served on the Thousand Islands Land Trust Board together. I am impressed by her ability to zero in on a problem and help find a solution. So, I was not surprised that once Kristen decided to start a meditation endeavor, here in the North Country, she first learned as much as possible by taking a comprehensive teacher training program from the world's leading mind-body-spiritual center. She explained that she has been doing yoga for several years, and it was meditation that became her passion.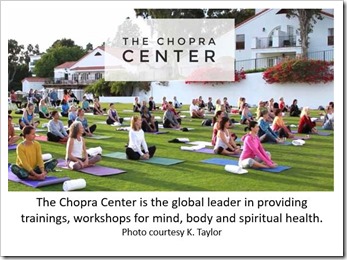 Her meditation teacher training program, offered by the Chopra Center, located in Carlsbad, California, took a year of intensive study. Luckily today, the resources are not only in books, but are available on videos and online courses. She took the time to learn directly from Dr. Deepak Chopra. Kristen stated he is "considered the #17 most influential thinker in the world and #1 in medicine, according to global surveys conducted by the World Post and Huffington Post." Her course involved weekly online training with a group of meditation teachers and students from around the globe. Kristen also received part of her training at the Chopra Center in California. Her main teacher was Dr. Chopra's longtime colleague, Roger Gabriel (Raghavanand). He is a Chopra Master Educator and student of Maharishi Mahesh Yogi, known for introducing meditation to the Beatles in the late 1960s.
Alright, so what is Primordial Sound Meditation and what are your programs?
Not being well versed in meditation at all, the words "Primordial Sound Meditation" seemed daunting, but Kristen quickly explained that this type of meditation is an ancient technique revived by Dr. Chopra and his team. In simple terms, there is a need to discover your mantra, a Sanskrit word for the sounds that take you into quieter and more peaceful levels of the mind. You sit down and meditate, silently thinking your mantra, and eventually you transcend your everyday thinking patterns and open the doors to new creativity, focus, and possibility.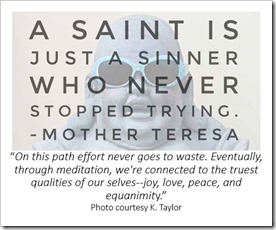 She also explained that we can and should meditate on our own, but when we get together and meditate with others "we expand that harmony exponentially."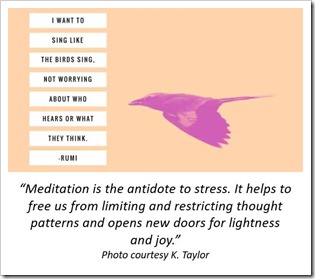 I asked Kristen, "What does a new meditation student need to know or do, before starting a meditation practice?"
She answered simply, "Ultimately, all you need to do is sit down and close your eyes."
Her Primordial Sound Meditation courses are meant to provide all the knowledge, inspiration, and tools needed to begin or continue an ongoing, enjoyable meditation practice. The courses are divided into four sessions.
At first, students learn the basics, including what meditation is and why we need to do it. She discusses stress, a phenomenon most of us experience, and how meditation is the antidote to stress. Next, students are provided a personalized mantra and learn how to use it. This is followed by learning the practical considerations of meditation, including how long to meditate, when to meditate, and the four experiences we may have in a meditation practice. And, lastly, students learn about higher states of consciousness, how individual meditation may one day lead to social transformation, and new research about genes and how through meditation, we have the opportunity to radically transform our health. She reiterates that we can change the world with our practices and the importance of group meditation.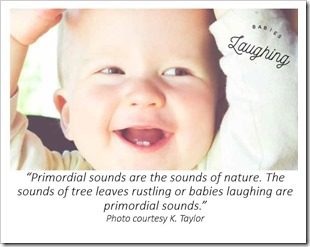 Kristen is currently teaching free community meditation classes weekly at River Yoga, located in Clayton, NY, and over the coming months, through Wellspring Meditation, she will offer a number of services, including:
Private Primordial Sound Meditation Courses: In Person & Distance/Online

Group Primordial Sound Meditation Courses: Scheduled & Create-Your-Own

Introductory Meditation Classes: Private & Group

Workplace Wellness: Presentations, Meditations & Workshops

Community Meditations: Guided & Silent

School/Youth Mindfulness: Education & Integration
Kristen is offering her expertise right here in our local community. We suggest you take full advantage of Kristen and her newly acquired techniques. You will not be disappointed.
By Susan W. Smith, Editor. susansmith@thousandislandslife.com