Written by
Susan W. Smith
posted on December 13, 2017 11:52
"Hey Susie, have you seen this?" asked Bill, "No! Then look, and tell me Where and Why?"
The "Where" turns out to be a popular Travel Blog RoarLoud.NET, with headquarters in New England, but the WHY was the most intriguing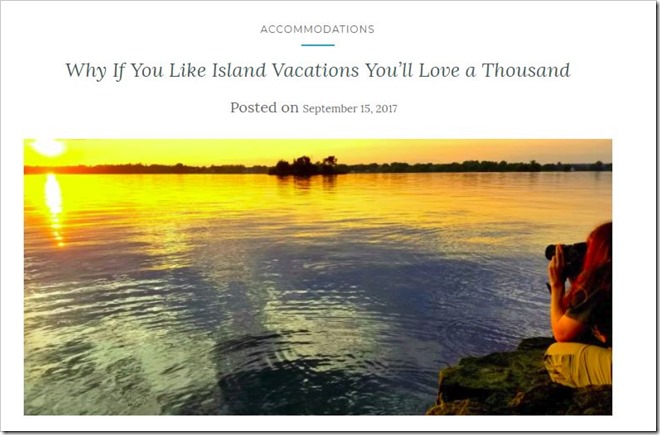 Be sure to click the photographs, and read the entire blog; note the comments, already added!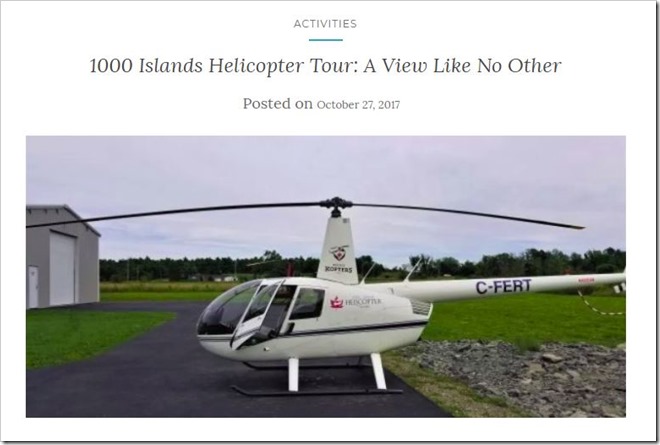 Remember, be sure to click the photograph, and read the entire blog; note the comments, already added!
And, most importantly, be sure to click the phtotograph, and read the entire blog; note the comments, already added!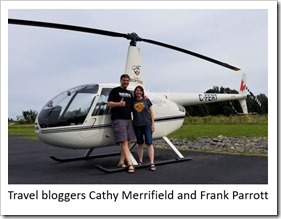 Cathy Merrifield and her partner Frank Parrott were intrigued. They had travelled down Highway 401 several times on their way to Toronto, and wondered what the place with the name "Thousand Islands" was all about. They decided to call the Gananoque Tourism Office and received an invitation, as travel writers for RoarLoud.net – Adventure Near & Far, to come and spend four days in the islands and see what we are about!

Their enthusiastic response was two-fold," Cathy explained; "We not only loved all the activities the tourism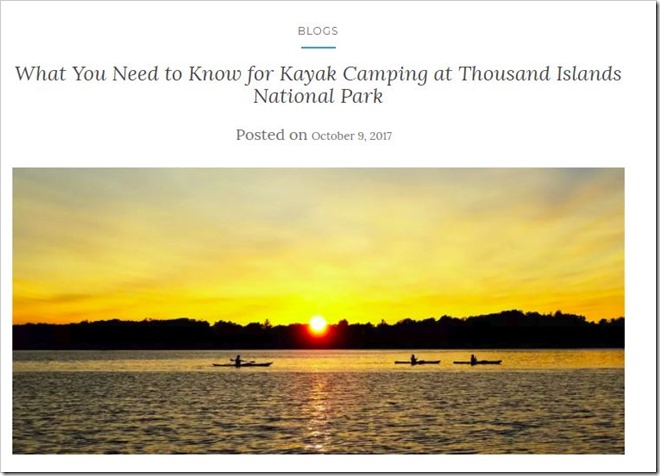 office had planned for us, but the people we met were extremely welcoming. Our 4-day trip included a Play, Helicopter Tour, Kayaking and Dining;." all making us want to come back!"
Well, you can't get a better recommendation that that – and now that the blogs are published, our island destination is rubbing shoulders with some pretty impressive company. A pull-down menu on RoarLoud includes their travel blogs to Africa (and Climbing Mount Kilimanjaro), Antarctica, Caribbean, Europe and several other North American destinations.
What now? TI Life recommends you "Poke About" the RoarLoud.net website and see where Cathy and Frank visited in the 1000 Islands – as well as thinking about going far afield.
And the final instructions – send the video to your friends and relatives… mind you, be prepared to get your guest rooms ready for the onslaught.
Fun In the 1000 Islands - Ontario, Canada
RoarLoud went to Ontario, Canada to the 1000 Islands. We had such a great time seeing the sites by car, foot, boat, kayak, and even helicopter!
Cathy and Frank, I do hope you will come back; there is so much you have yet to see.
By Susan W. Smith, susansmith@thousandislandslife.com
Editor, TI Life.