This month I am a snowbird in Florida and I now I understand why other snowbirds thank me for TI Life in mid-winter! Staying in touch through photographs and articles makes me homesick for the River. However, it also makes me realize how fortunate we are that so many in the North share their stories and research with us each month. A simple THANKS seems not nearly enough so this is a very big THANK YOU.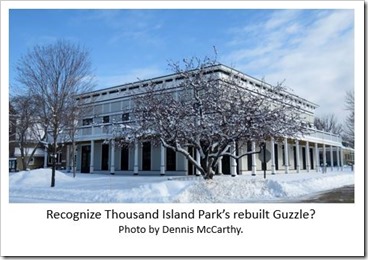 This Issue
This Issue
There is a story behind each article:
Lynn McElfresh found information that I never knew –another religious community, yes, a Quaker Island.
Dennis McCarthy never ceases to amaze us, with his depth of knowledge about the River, both on top and below - here he gives us Technology Opens Window into Past, and Kathleen Thomas' Oak Point's Cemetery Project discovers more buried history.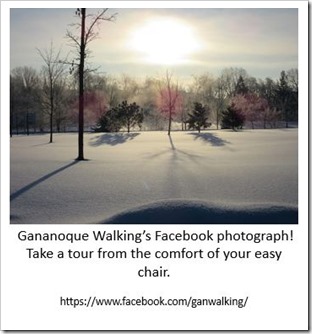 Dr. John Carter provides number 16 in his 1838 Patriot Chronicles Series with What the British Did with Their Prisoners. We needed a photograph of the HMS Buffalo and a search on the internet introduced me to New Zealand artist, Paul Deacon. We will learn more about him and all the other links between the North Country and Van Deimen's Land (Tasmania) in future issues!
We ask Patty Mondore to write in the winter, especially if we don't receive the "Thousand Islands Sun" and her lovely articles appearing regularly. This month Patti writes River Memories of My Dad – sure to bring a tear, and our own memories.
Dave Kunz has a mystery Where has "Vamoose" gone? We know she left the River, when Japan attacked Pearl Harbor on December 7th, 1941 but what happened to her?
And Yes, Spring & Summer 2018 are coming. Geraldine Last introduces We're Tapping-Out in March! and we received The Bay… Summer Events – never too early to mark the calendar and invite house guests to the River.
Finally, Dan LeKander continues to challenge us all with Sudoku Puzzle # 34. Are they getting easier? Hope so.
_______________________________
Congratulations to Joseph T. Meirose IV – our TI Life contributor!
How proud we are to read all about photographer Joe Meirose.
Fstoppers.com (a online community for photographers, videographers and creative professionals) presented an in-depth interview with Joe in January. Be sure to check it out! It is an interesting and inspiring story.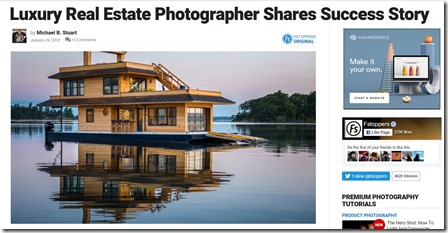 https://fstoppers.com/commercial/luxury-real-estate-photographer-shares-success-story-207773
--------------------------------------
A Most Important Notice!
This poster needs little introduction – Read it; Follow instructions; and Please stay safe!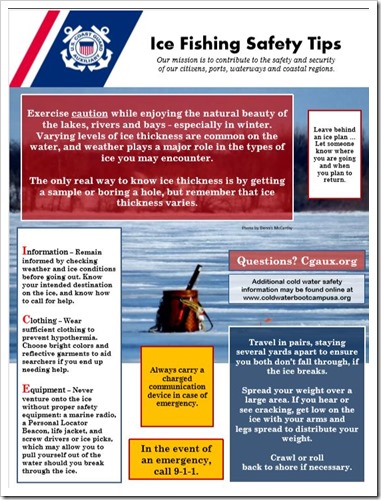 Published by the US Coast Guard Auxiliary
[click to enlarge]
Hashing Over History
Then you have the HASHING OVER HISTORY programs, a free event presented by the Thousand Islands Museum: Wednesdays from 10 am till noon at the Thousand Islands Museum, 312 James Street Clayton, NY
February 21th – Raymond "Skip" Couch, whose family were some of the original builders of St. Lawrence Skiffs, and who has built a skiff himself, will do a presentation on these beautiful boats
February 28th - Retired Judge Clarence Giles will be doing a presentation on Peter Penet and Penet Square. Join us to learn about the man and how he changed the history of the area. The event is free.
March 7th - Dennis McCarthy will be doing a presentation on "River Cannons" – learn about the cannons that have been found along the River and where they now reside.
March 14th – Retired Judge Clarence Giles will be entertaining us with humorous stories about weddings he,and his father before him, presided over.
March 21st – Jeff Garnsey will do a presentation on Prohibition and Rum Running, on the St. Lawrence River.
March 28th – Judy Keeler will be doing a presentation on the hospital at Alexandria Bay, from its start in a house, to E.J. Noble Hospital, then River Hospital, now the addition of the Monticello Building.
More Winter Happenings
February 24th 2018 - Winter-Green Volleyball Tournament, by Cape Vincent Chamber of Commerce
River Hospital's 28th - Annual Polar Bear Dip Fundraiser, hosted at The Pointe at Bonnie Castle Resort. February 24, 2018
Did you know Gananoque sponsors a Snowman Contest? Rules: Be creative and Snap a photo of a Snowman you find! Tag the photo using #snowgan or #snowtilti on instagram, facebook or twitter so the judges can see your creation. There a prizes for the most creative!
March 3 – We're Tapping-Out, a traditional tapping of the first maple tree, at the Sugar House Horton Homestead
Farm, 354 Sand Bay Road in Lansdowne.
Please Remember
We certainly appreciate having you hit our button
at the top of each article and Support TI Life – although we: Authors, Photographers, Proof Readers and Editors – including this one(!) all publish TI Life as Volunteers, there are costs, including our Email Program - Constant Contact, and we must update our software, now working in its 11th year.
We also encourage you to Remember our Facebook page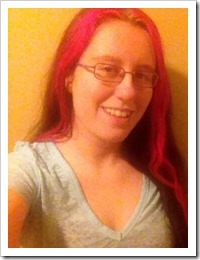 throughout the month, as we post information and photographs & follow us on

Please take your camera out on the River and capture Winter River Life but STAY SAFE! Send them to info@thousandislandslife.com.
And, this Editor is looking forward to receiving new submissions, throughout the new year. I bet our readers are too!
Special thanks to editor Bill Stallan and proofreaders Rick Taylor, Georgia Barker, and Dane Zabriskie. I especially thank Mike Cox who is the magician behind the website. What a team …
By Susan W. Smith, Editor, info@thousandislandslife.com