Written by
Susan W. Smith
posted on August 12, 2009 22:21
Lynn Beahm, at Arcadia Publishing, sent us several photos of postcards and a description of Arcadia's recent:  Postcards of America THE THOUSAND ISLANDS: 15 Historic Postcards.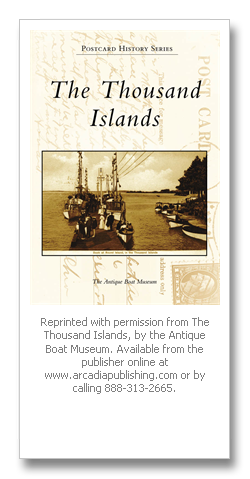 Arcadia, the leading local-history publisher in the USA, has a catalogue with 5,000 + titles and is best known for its popular Images of America series, which chronicles the history of communities from Bangor, Maine, to Manhattan Beach, California. Several of their popular histories of the Thousand Islands region are available at local bookstores.
The Thousand Islands Post Card History Series: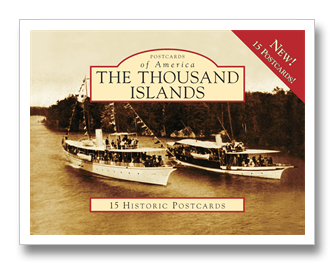 The description of the Series reads:  "The Thousand Islands are more than 1,800 islands located in 35 miles of the upper St. Lawrence River between Upstate New York and southeastern Ontario. During the latter half of the 19th century, the region evolved as a vacation destination, initially for Canadian and American urbanites drawn by the restorative powers of spectacular scenery and relaxed summer life. Tourism expanded rapidly, and by the early 1900s, the Thousand Islands boasted dozens of grand hotels, daily railroad connections to New York and Philadelphia, steamship service to Montreal and Toronto, innumerable sightseeing and guided fishing excursions, and the best that North America's premier vacation spot could offer."
Presented by the Antique Boat Museum, Clayton NY.
The Postcard History Series: The Thousand Islands, is written by Clayton's Antique Boat Museum. The museum is considered to be the "pre-eminent freshwater, nautical, museum in North America". It collects, preserves, and exhibits boats and other objects related to the history of boating and to the contributions of the St. Lawrence River region to North America's boating history. The museum's collections include over 300 watercraft of all types and sizes, thousands of artifacts relating to boating history, significant archives of pleasure-boating-related material, and nearly 3,000 antique postcards of the Thousand Islands.
TI Life readers will be pleased to know that Paul Malo's collection of photographs and material will also be available for researchers at the Museum. This will truly become the premier research facility in the region. Paul would be pleased to know the Museum's postcard collection is now recognized by Arcadia Publishing and is now available throughout the world.
Three sample postcards: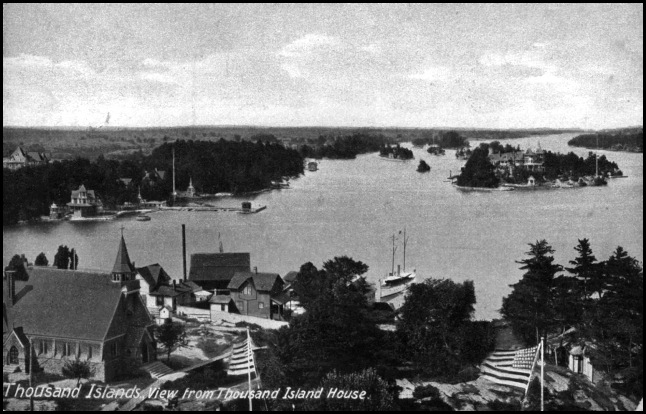 Reprinted with permission from The Thousand Islands, by the Antique Boat Museum. Available from the publisher online at www.arcadiapublishing.com or by calling 888-313-2665.[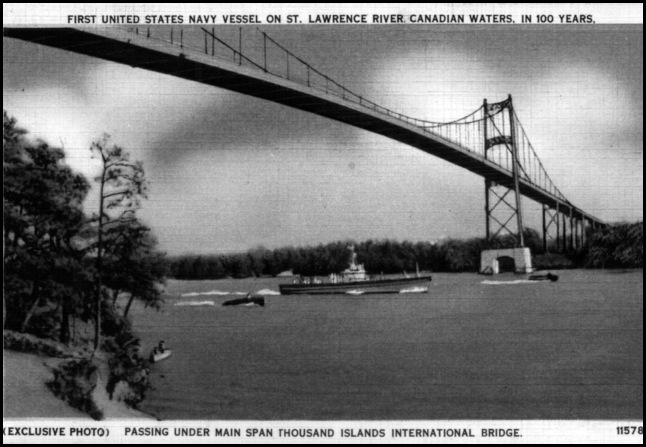 Reprinted with permission from The Thousand Islands, by the Antique Boat Museum. Available from the publisher online at www.arcadiapublishing.com or by calling 888-313-2665.]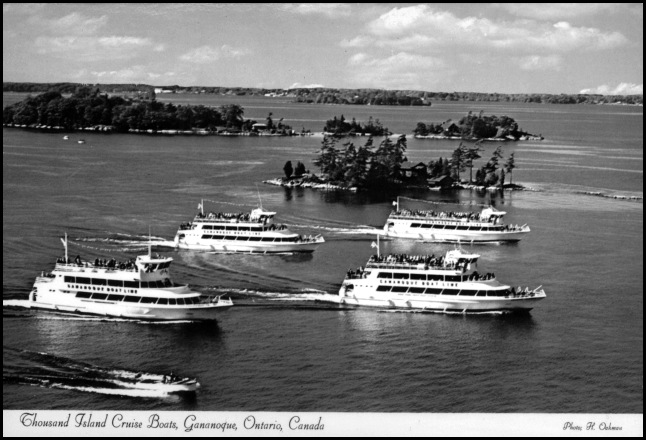 Reprinted with permission from The Thousand Islands, by the Antique Boat Museum. Available from the publisher online at www.arcadiapublishing.com or by calling 888-313-2665.[

By Susan W. Smith, susansmith@thousandislandslife.com
]