Written by
Susan W. Smith
posted on October 13, 2010 22:46
Bill Munro, a photographer with a keen eye, has a simple-and-sensible philosophy about taking pictures: To get great pictures you have to "be there, camera at-the-ready".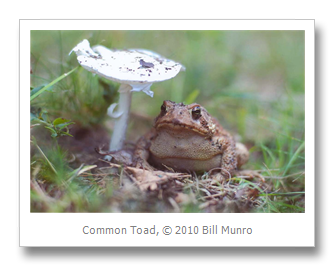 Bill, and his wife Judy, are well-known "birders". They summer on Murray Isle and winter in West Palm Beach, Florida, his family's home town. They volunteer for several organizations and share their love of the River with friends and family.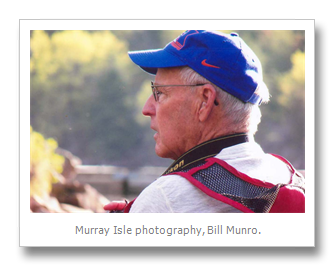 When we met in September, Bill, with photos in hand, explained he was given his first camera when he was ten.  And even though he has used cameras throughout his career and in his personal life he  insists that he is just plain lucky.
He explained that a bird perched on a branch, a smiling child,
and a toad beside a mushroom, are all performers.
Bill also explained he still takes a traditional approach to composition and design, but suggested the new digital cameras do allow photographers to experiment.  He is also amazed at the range of equipment on the market but counsels that a good camera, which needn't be the most expensive, is not the only requirement.  "The most important ingredient is time".
He also explained that he enjoys photographing wildlife for the experience of being outdoors.  However, he was amused when he recently received an enthusiastic response from a stock-photo agency. They suggested they would accept his work until they asked,"What kind of photographs will you send?" He replied,  "wildlife". They politely declined - "We have more than enough, thank you!" 
So what makes a good photograph?
Bill Munro's Photography
Great Blue Heron
The importance of lighting
Morning or afternoon light is best. Mid-day photographs are usually "flat".
Get up as close as possible
Getting really close is important. Bill and Judy spotted a  Mink on the ice near Thousand Islands Park.  Bill was sure the mink would  run off, but soon realized the mink's opportunity for a feast was more important.
Patience and observations
If you concentrate on being observant, you can capture some incredible subjects.
Red Shouldered Hawk with a mouse. 

© 2010 Bill Munro

…

Ravens return to Bluff Island early each spring to nest.

© 2010 Bill Munro
Know the subject
Being a "birder" has helped Bill capture many photographs that would be lost to an untrained eye.  Did you know that dragonflies hatch underwater? If you wait patiently, they'll surface ready for the camera!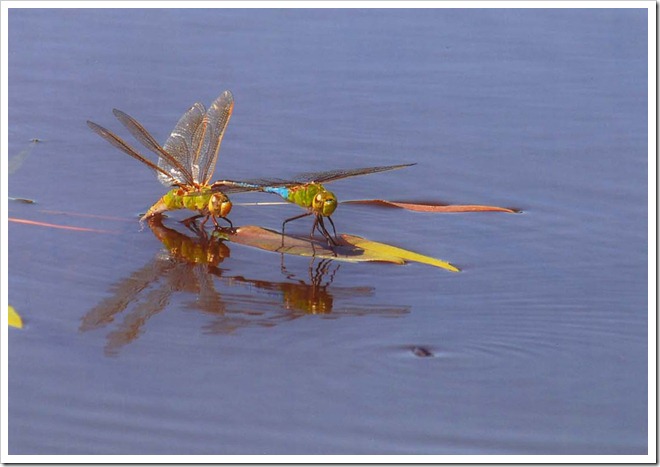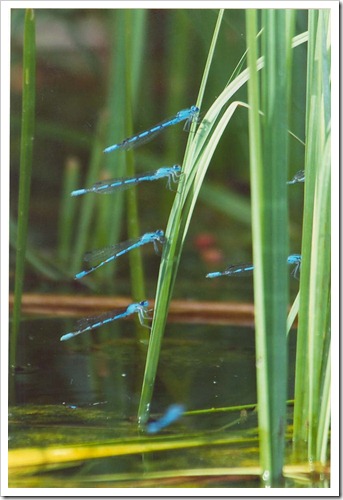 Paddle through the marsh, Blue Damselflies  
Our Great Blue Herons
Great Blue Herons are always a favorite. Bill says they come in all sizes and condition from pristine to disheveled.
And …"Being there."
| | | |
| --- | --- | --- |
| Click to enlarge each photograph. |   |   |
| | | |
| Gold Finch, first to come and last to leave | Murray Isle butterfly | Bumblebee on a flower |
|   |   |   |
| Barred Owl during the day on Grindstone Island | The magnificent osprey coming to nest | Favorite loons |
By Susan W. Smith, susansmith@thousandislandslife.com