Written by
Michael Folsom
posted on December 13, 2010 22:33
Many times over the years, Paul and Lillian Cooledge have ventured out onto the beautiful St. Lawrence River with cameras in hand, searching for their next subject. In such a beautiful venue, they rarely have to look very far before they find a pleasing composition.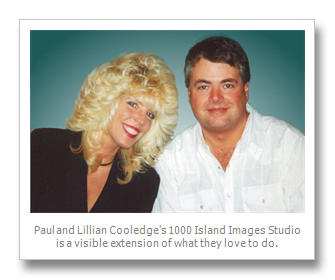 The former seasonal commuters from the Finger Lakes region have recently made the ultimate commitment to the Thousand Islands, relocating to a year-around home on Kring Point.
"We have been regular weekend "vacationers" since 2000, but several members of my family have enjoyed seasonal homes on Kring Point dating back to the mid 1950's," Paul, co-owner of 1000 Island Images, explains. "I feel as though I have returned home at last."
Thousand (1000) Islands Images is exactly what Paul and Lil have been pursuing as a recreational hobby for a number of years. Thousands of photographs of the region combined with local interest in their work eventually led to the construction of a compact studio along the small, winding road that leads from Route 12 to Kring Point State Park. "Having a studio 'on site' made perfect sense as a more efficient way to handle our increasing workload of photography for our local customers. It was a natural progression of our desire to take our services to the next level." In addition to taking photographs for their own use, the Cooledges also offer professional photographic services, photo restoration and printing for customers, including on-water service.
Beginning in 2005 as a personal website for Paul and Lil to display their photographs, 1000 Island Images caught the attention of a number of viewers, including the local newspaper, Thousand Islands Sun. "I thought there might be an audience for a website that visually explained why we like to spend so much time here. At that time, Ian Coristine's first photo book had successfully captured this attraction from the air," Cooledge said, "and we were inspired to share our personal vision from water-level".
"Five years later, 1000 Island Images Studio is a visible extension of what we love to do, and a new way to share what we do with everyone who loves the river. That includes all aspects of river life, from wildlife to recreation,"
"We would like to note that none of this would have been possible without the enthusiasm of Fred and Sylvie Kring, who encouraged us to move forward and graciously made this unique location possible."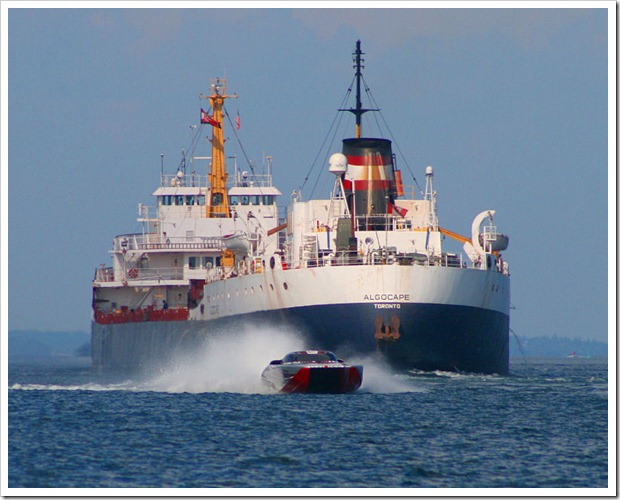 © Lillian Cooledge, 1000 Island Images
Algocape and powerboat My Way cross paths on the river. Much of 1000 Island Images work features boating photography.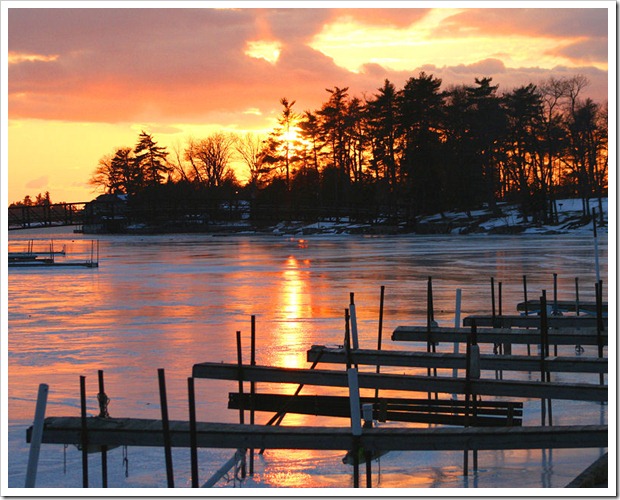 © Lillian Cooledge, 1000 Island Images
The sun sets behind Morgan Island on Christmas Day.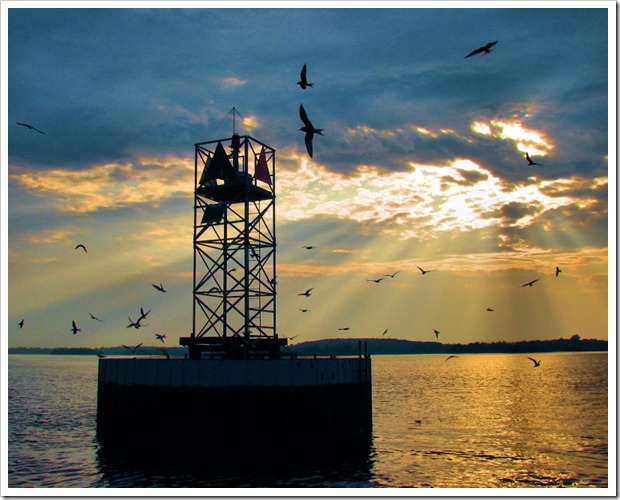 © Paul Cooledge, 1000 Island Images
Common Terns at sunset near Ironsides Island
© Paul Cooledge, 1000 Island Images
November Sunset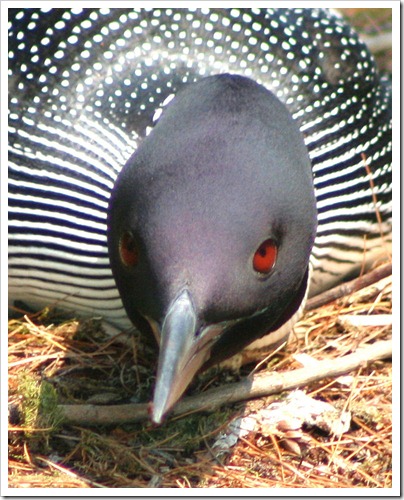 © Lillian Cooledge, 1000 Island Images
A loon nesting on the shore of Snipe Island.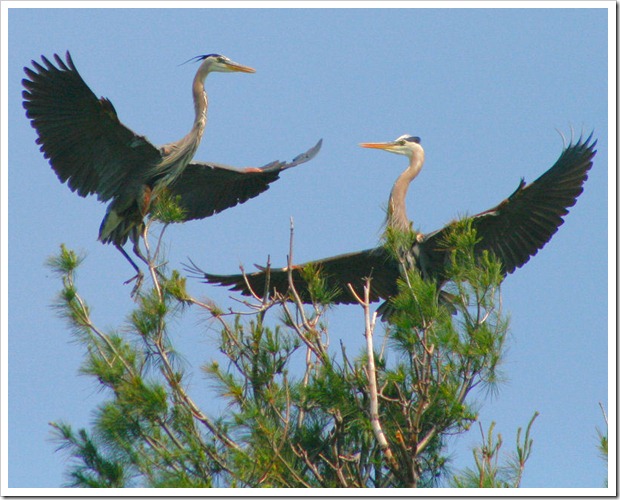 © Lillian Cooledge, 1000 Island Images
A springtime confrontation between two nesting herons on Little Hemlock Island.
 About Paul & Lillian
Paul has been an amateur photographer since 1974, winning his first public exhibition award in 1977 for a black and white study on rail transportation in Rochester, NY, and his railroad subjects have been featured in several hardcover books. Years of honing his skills led to a position where photography and digital imaging are now an important part of his full-time career. He especially enjoys photographing ships, sunsets and landscapes, and antique boats.
Lillian has always enjoyed casual photography, but her incredible talent for capturing high-speed subjects came into sharp focus after shooting her first on-water poker run several years ago. She rarely misses a single boat in these events, which is remarkable considering that successfully capturing high-quality images of multiple high-speed targets from a moving boat can be a daunting challenge. Her credits include photo illustration of feature articles in popular power boating magazines in the U.S. and Canada.
Both are regular contributors to Thousand Islands Sun, Thousand Islands Vacationer and The Ship Watcher.
By Michael Folsom, The Ship Watcher
Michael Folsom  is a regular contributor to TI Life.  He also contributes to the Thousand Islands Sun and hosts a popular website at: the shipwatcher.  Michael is also an accomplished photographer.  Several of his photographs have appeared here at Thousand Islands Life, in print in the Thousand Islands Sun, as well as appearing on the cover of the Thousand Islands Sun Vacationer.  In addition, some of Michael's work can be seen in the 51st edition of the book Know Your Ships. When not on the River, Michael can be found on the 'Ice' as the Senior Director of Sales & Game Operations for the Syracuse Crunch Hockey Club. He and his wife just welcomed the birth of their first little "ship watcher", Lucy.   You can follow the ships and Michael at www.twitter.com/theshipwatcher.

[Editor's Note: Thousand Island Images Studio is located at 26101 Kring Point Road, Redwood, NY 13679. Business Hours: Open weekends, May through October, 9:00 AM through 10:00 PM Saturdays, 9:00 AM through 5:00 PM Sundays.  We recommend you visit them on the web at http://www.1000islandimages.com/.]