Written by
Susan W. Smith
posted on January 13, 2011 22:37
Meet John Street – communications expert by profession from San Diego, California and a Thousand Island resident in the summer. 
Soon after the Microburst hit the Admiralty Islands in July 2010, I saw some photographs that John had sent to neighbors, showing the damage in the region. At the same time he sent some "island photos" – which certainly captured my interest. When I asked about his photography, he immediately suggested that he is not  professional photographer.   "I'm flattered to think that you would be interested in sharing any of my photos with others ... taking pics at the cottage really relaxes me."  
I spoke with him more about what his pictures mean to him and this is what he said.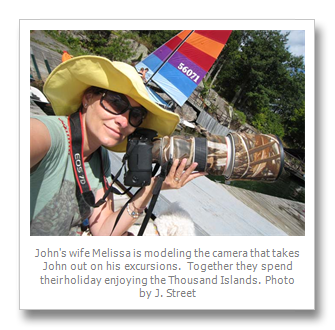 I've been fortunate enough to live in several parts of the country, from the woods to the city. My job has helped me to travel exciting places around the world as well … but when I have the chance to vacation with my family, the one place we all want to spend time is in the 1000 Islands. It's where we have roots. I've spent every summer of my life here, as did my father and his father and his father, ever since my great-grandfather and his brothers discovered this little corner of paradise in the 1800s and built a frame cottage that started housing our family memories. I've built on the tradition by sharing this experience with my wife and daughters, creating another generation with river water in their blood.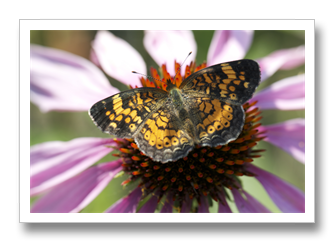 During the cold winter months we keep warm by looking back on our pictures of the islands, remembering great family times, the friendships we built with other cottagers, the projects we worked on together, and talking about how wonderful the next summer will be. The islands are where we come to play, relax, and recharge ourselves before heading back to the pressures of our daily lives.
While the islands are an amazing place for togetherness, they are also a magical place to enjoy solitude – sitting on the dock at sunrise, paddling a canoe through a marsh, hiking an untracked island interior, exploring an unfamiliar part of the river, or taking a midnight kayak ride under the stars. Every once in a while, I do these things with a camera in hand and I'm able to snap some wildlife photos. Looking at these pictures reminds me of solitary moments, times of peace and reflection. When I see the goldfinch perched on the cone flower at sunrise, I feel the chill in the air, I hear the distant loon who hasn't yet been driven away by the sound of boaters, I can smell the grasses around me. Perhaps in seeing these, you too will be transported back to some of your personal favorite memories in the islands and will find yourself rejuvenated. Until next summer, then, I wish you joy.
Island birds photographed by John Street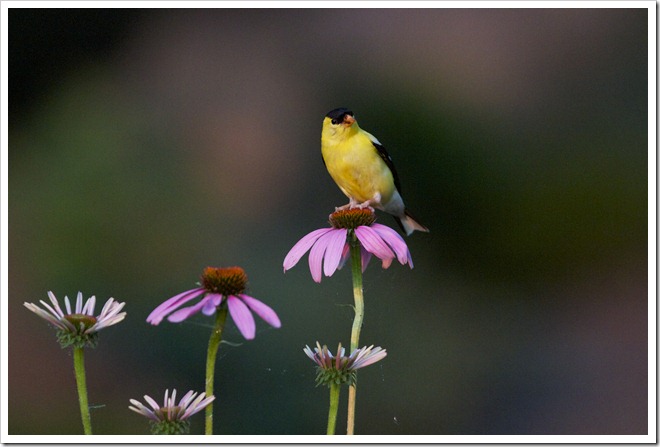 A goldfinch perches on a cone flower at sunrise, on his way to the first meal of the day.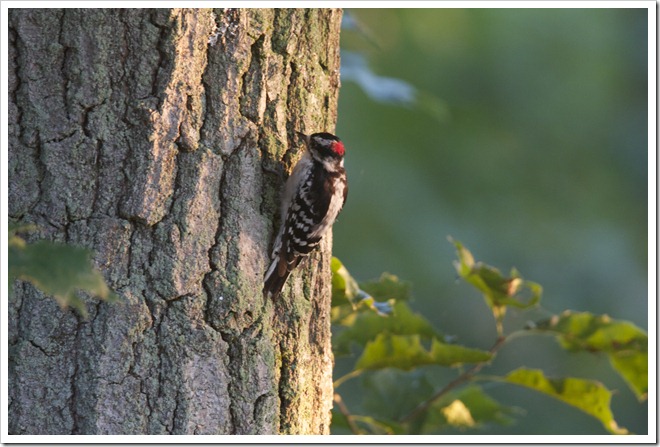 I'm not sure which is more elusive – this woodpecker which we heard for hours but couldn't find, or the tasty bugs he was drilling for.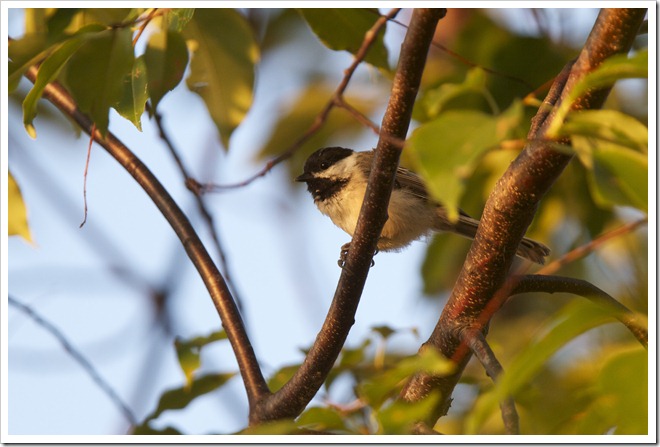 A chickadee puffs himself up to keep warm as the sun goes down.
 Other creatures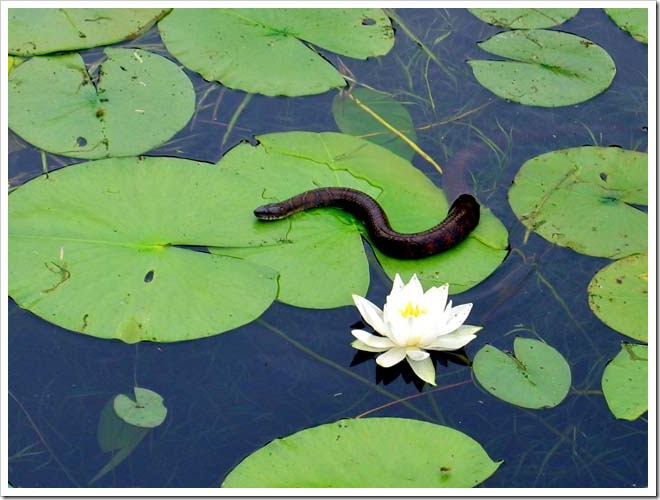 A water snake rests on a lily pad for a moment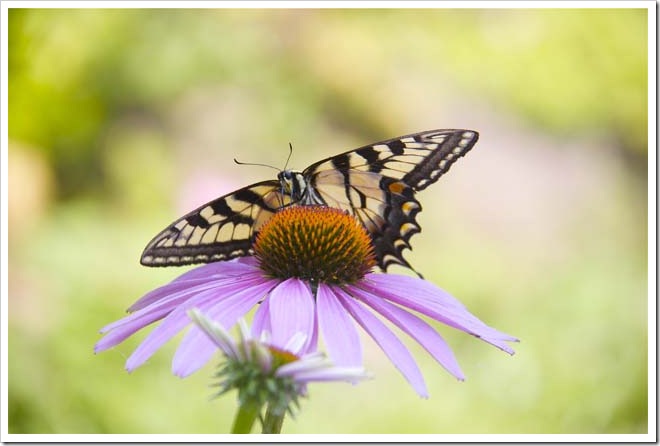 Yellow Swallow-tail butterfly in the meadow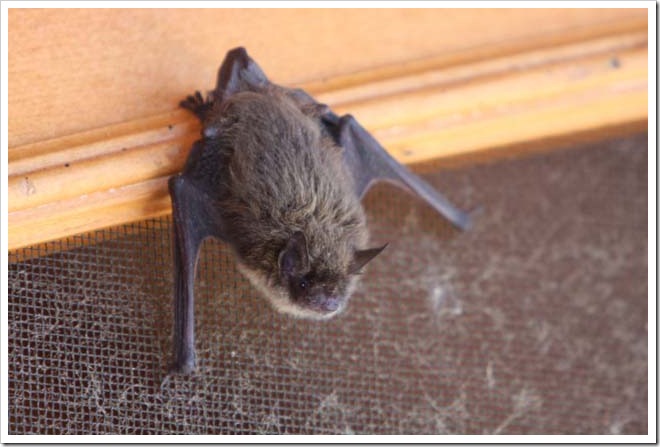 A bat peeks up from behind a shutter, disappointed that his resting place for the day has been disturbed
River birds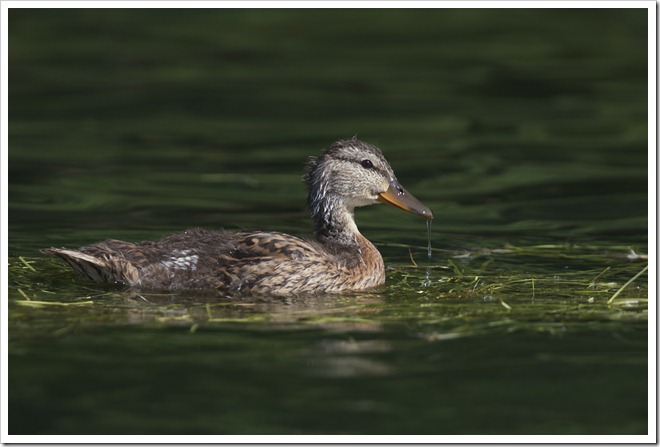 Momma mallard quietly paddles towards the marsh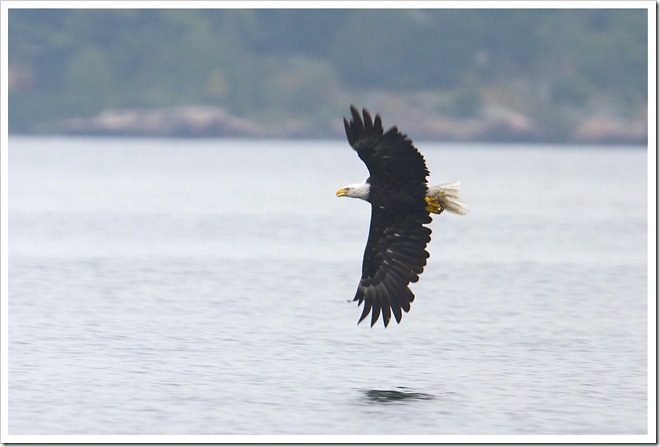 One day on a boat ride down river we were lucky enough to come across this bald eagle catching his evening meal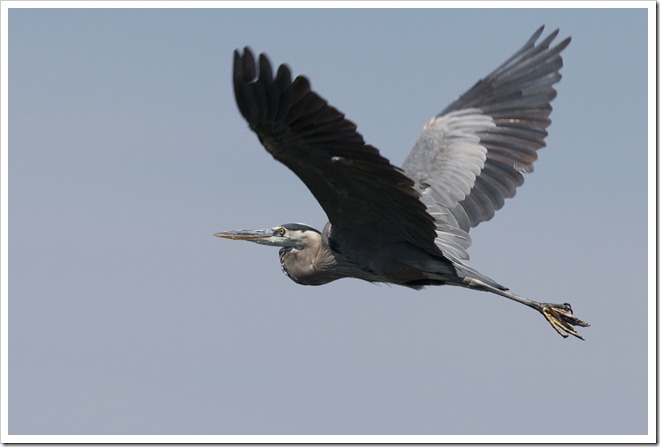 The herons are the most majestic of the birds I see, but they also seem to be the most skittish – most of my photos are of a heron flying away … 8-)
 By Susan W. Smith, susansmith@thousandislandslife.com