Written by
Lin Bennett
posted on April 13, 2011 22:21
This year the Thousand Islands Playhouse in Gananoque celebrates a major landmark - its 30th Anniversary Season.  A year for celebrating all of the things that have put the Playhouse on "the national map," 2011 highlights the sorts of theatrical entertainment that have made its popularity endure. The shows range from a 50's and 60's "girl group" musical  to the newest installment of the Wingfield Series and Norm Foster's Ned Durango, which is rumoured to have been inspired by the playwright's stay in Gananoque.
The Playhouse was founded in 1982 by Greg Wanless, a  former Stratford actor and graduate of both the National Theatre School of Canada and Queen's University. Wanless,  who has remained at the helm for the entire 30 years, had spent some time acting in a "tent theatre" in Gananoque during the 70's and fell in love with the area - dreaming of a waterfront location for a theatre company. He was particularly determined to bring live theatre back to the region after the tent theatre relocated in the late 70's and, with a contingent of determined Gananoque arts supporters,  decided to take advantage of the opportunity to convert the former Gananoque Canoe Club to a live theatre space early in 1982.
After hundreds of hours of labour that saw volunteers and actors working alongside local tradespeople  installing toilets, nailing up walls, and renovating the decks and everyone going through the town with promotional materials, on June 25, 1982 the doors opened to the theatre that would grow  to become one of Eastern Ontario's major arts success stories.
The "tiny company that could" started with only three shows and 6,000 audience members in 1982.  The season featured a Shakespeare comedy, the Beggar's Opera and the contemporary play On Golden Pond.  The following year, it stepped into the relatively new territory of producing Canadian plays - with John Gray's Billy Bishop Goes to War.  The waterfront Springer Theatre evolved into the venue that audiences continue to be surprised by - mixing the classic charm of the wooden-planked waterfront canoe-club with a modern theatrical interior that now seats 360 visitors.  In 2004, the company converted  Gananoque's Armoury, Firehall and Police Station into The Firehall Theatre at street level, a slightly smaller venue which offers a shorter season of works and events in a highly flexible theatre space.
The company's six month season currently  attracts 40,000 guests per year and has a regional economic impact of $20 million annually. It Is also one of the top five summer festivals in Ontario in terms of producing activity and budget.  By the end of the 2011 season, the company will have presented 189 productions including 24 world premieres. Continuing the interest in the development of Canadian talent and audiences, the Playhouse now features 80% Canadian content in its programming, and has helped to showcase the talents of a wide variety of Canadian artists.
The Playhouse uses a mix of familiar faces and new discoveries , professional performers you may also see on TV, at the larger Festivals, or even the popular Fringe Theatre circuits.  The Playhouse completely produces 80-90% of the eight shows it now presents annually, bringing in designers, technical staff, and artistic talent from across the country .
From Greg Wanless:
" One of our major goals this year is to ensure that the Playhouse will be here for another 30 seasons. We have a lot to look forward to as well as a successful history of accomplishments to celebrate. For example, Billy Bishop, which we'll do in the Firehall in August, was the first Canadian play we produced (1983). That got us excited about nurturing new artists, a task we take very seriously to this day, and you'll see many new faces among many of the past favourites. 

Ned Durango is a new play from an old friend Norm Foster, whose first 'hit', The Melville Boys received an early production from the Playhouse – and helped move Norm into the ranks of successful playwrights.

We also chose one of the most skillfully crafted farces we have ever read, Lend Me a Tenor, which we first produced in 1992 (and no, Timm Hughes will not be wearing the same bellhop costume he wore in 1992 we he reprises his role this year!) 

More than anything, it's a season of great entertainment and quality storytelling that highlight all of the elements that have made us Eastern Ontarios' favourite theatre destination since our humble beginning in 1982. If you've enjoyed a glass of wine on the Springer deck or taken in the setting sun before a show, you know that the Playhouse has an atmosphere unlike any other in Canada.  Please celebrate all of this with us! "

The 30th Playbill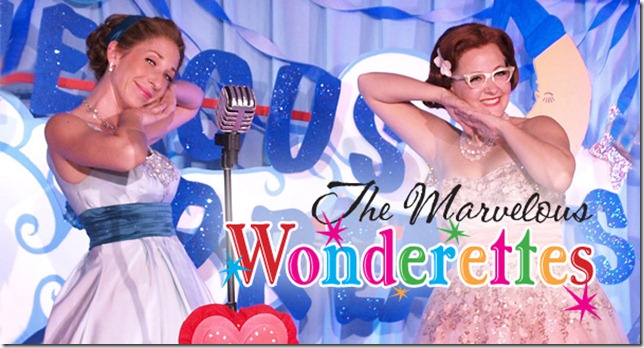 Photo courtesy: Thousand Islands Playhouse
THE MARVELOUS WONDERETTES
WRITTEN AND CREATED BY ROGER BEAN
DIRECTED BY TIM FORT
MUSICAL DIRECTION BY GREG GIBSON
DATES:
May 13 – June 11
Meet the Wonderettes, four girls with hopes and dreams as big as their crinoline skirts, and voices to match.  When the band doesn't show up for the Class of 58 prom, the Wonderettes step in to save the day.  The result is a cotton candy-coloured non-stop musical blast from the past full of wise-cracking, boyfriend-stealing and your favourite songs from the '50s and '60s.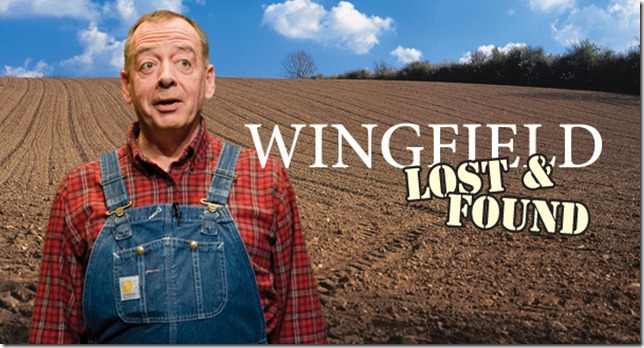 WINGFIELD:  LOST & FOUND
WRITTEN BY DAN NEEDLES
DIRECTED BY DOUGLAS BEATTIE
STAGE MANAGEMENT BY ANNE REDISH
DATES:
June 14 – July 16
STARRING:  ROD BEATTIE as Walt
Walt returns in the latest chapter of the popular Wingfield series.  In the midst of a record drought, wells on the Wingfield Farm are drying up.  A search to locate a new source of water ensues, but a series of obstacles, both humorous and touching, abound.  Is it the end of farming for Walt and Maggie, or can the precious liquid be found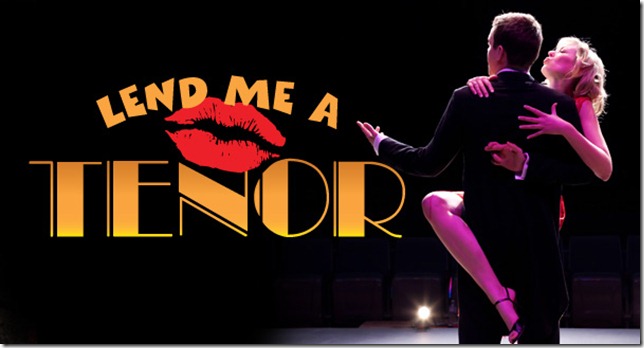 LEND ME A TENOR
WRITTEN BY KEN LUDWIG
DIRECTED BY GREG WANLESS
DATES:
July 22 - August 27
When Tito Morelli, a renowned tenor about to make his North American premiere,  is incapacitated by a series of calamities, Max, the office boy, is forced to impersonate him.  What follows is a chain reaction of mistaken identity, innuendo and absurd plot twists that are as funny as they are ridiculous.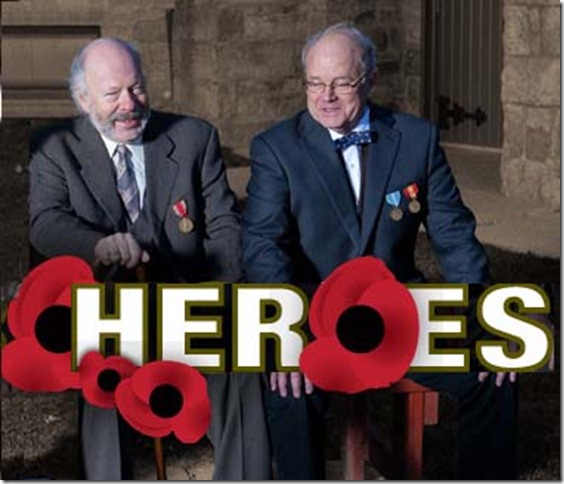 HEROES
WRITTEN BY GERALD SIBLEYRAS,
TRANSLATED BY TOM STOPPARD
DIRECTED BY SARAH GARTON STANLEY
DATES:
September 2 – October 1
Yearning for one final adventure, and armed with only their wits and a 200-pound stone dog for companionship, three World War 1 veterans battle old age, nagging war injuries and a masochistic nun
in a heartwarming and humorous tale of cantankerous camaraderie.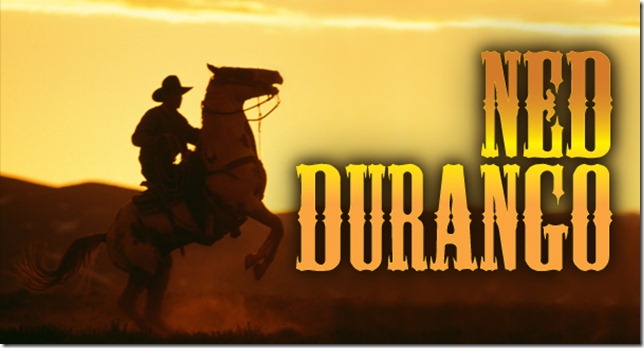 NED DURANGO
BOOK BY NORM FOSTER
MUSIC & LYRICS BY LESLIE ARDEN
DIRECTED BY DAVID NAIRN
DATES:
October 7 – 29
A washed-up hockey player and a former television cowboy join forces to rescue a small town down on its luck.  From the creator of Canadian hits such as The Melville Boys, The Last Resort, andThe Love List, this is a very funny and refreshing musical comedy about a community that deserves a second chance.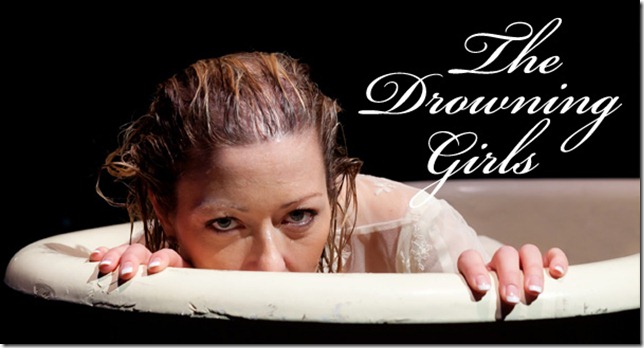 THE DROWNING GIRLS
WRITTEN BY DANIELA VLASKALIC, CHARLIE TOMLINSON, BETH GRAHAM
DIRECTED BY KATHRYN MACKAY
DATES:
July 1 – 30
Over a short period of time in the early 1900s, three wealthy women were each seduced, wed, insured, and ultimately murdered – all, we discover, by the same man.  Based on actual events, this Edwardian murder mystery is a breathtaking, highly theatrical story that will enchant and haunt you.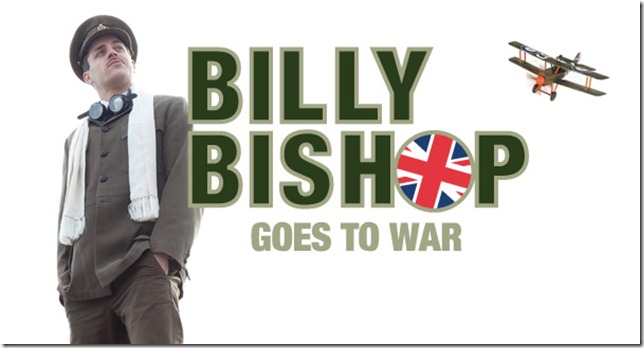 BILLY BISHOP GOES TO WAR
WRITTEN & COMPOSED BY JOHN GRAY
IN COLLABORATION WITH ERIC PETERSON
DIRECTED BY SANDY THORBURN
DATES:
August 5 – September 3
This Canadian classic follows the trajectory of Billy Bishop, from ne'er-do-well cavalry officer to the nation's most decorated pilot.  Both comic and dramatic, the tale of the daring World War 1 flying ace is told through story and song in
one of the most popular Canadian musicals of all time.
Among the events planned alongside the seven shows selected for this season are an opening night showcase of Local Foods, Local Friends (May 14), and a 30th season Anniversary Cabaret and Fish Fry on June 25th. For more information on the season, visit www.1000islandsplayhouse.com or call 613 382-7020.
By Lin Bennett
Lin Bennett has worked as a freelance writer and entertainment publicist/marketer for more than 20 years in the Kingston region and in Vancouver, BC.  She has been published in numerous magazines and periodicals, and was a past member of the Kingston Whig-Standard editorial board.  She currently writes a monthly arts blog for Kingston Life online (www.kingstonlife.ca) , and is the Marketing and Development Manager for The Thousand Islands Playhouse (www.1000islandsplayhouse.com)