Written by
Larry Golden
posted on July 13, 2011 22:20
Do you have an iPad, here's a really neat way to experience ThousandIslandsLife.com, using a new free iPad app called Flipboard!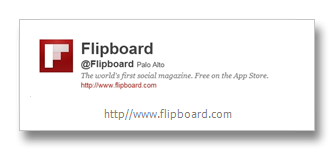 The application turns the articles on the webpage into a virtual "magazine" with flippable  pages, and the ability to go, page by page all the way back to the very first issues of ThousandIslandsLife.com.  With the touch of a finger, you can jump from the brief intro of any article to the full article and, even back to the article on the original webpage.  The articles, as they appear in Flipboard, include all of the original expandable photos.
Setting up Flipboard to include ThousandIslandsLife.com is pretty easy, as demonstrated in this Youtube video I created to show this new technology to your editor. 
FlipBoard does not pick up the comments as it is simply pulling up the RSS Feed. You can retrieve the comments, however, if you go to the bottom of the article on FlipBoard and click on "View Original Article".
By Larry Golden
Larry Golden has had a love for the River since the early 1950's when his family stayed in cabins on Spicer Bay while his Dad was at summer training at Camp Drum (now Fort Drum). In 1991, He bought a home in Wellesley Island East, where he and his wife and children and grandchildren spend their weekends and much of their summer. Larry has been a practicing attorney in the Utica area for 40 years, and was President of the Oneida County Bar Association in 2008. He is a graduate of Cornell University and Buffalo Law School. His love for exploring new technology led to his discovery of the Flipboard app and its ability to turn RSS feeds into true "magazines."
If you have new or other "Apps" that helps you get the most out of TI Life.  Do let us know.