Articles by 'Martha Grimes'
The Cornwall Brothers Store has seen it all. From its vantage point on the banks of the St. Lawrence River, the old ston...
by: Martha Grimes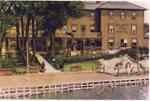 My father, Robert Gareth Service, had many talents: gifted writer, creative artist, in spite of being color blind, and a...
by: Martha Grimes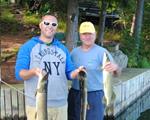 It all started with our neighbors. That is how most good things begin on Mink Island. The Navarras and the Ryans are fri...
by: Martha Grimes