Articles from October 2010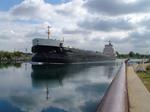 Paper work. Mounds and mounds of paper work pile high on a desk in an office over the summer months – a common sight for...
by: Michael Folsom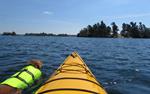 As a nautical hitchhiker, I've explored the Thousand Islands by tall ship, cruise ship, power boat, canoe skiff, Sea-Doo...
by: Kim Lunman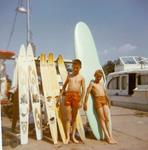 My brother and I spent every summer weekend on Calumet Island in the 1960s...
by: Mike Fesko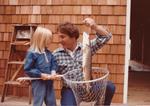 I learned to fish here in the Thousand Islands the year before we were married. My husband, Gary, grew up fishing. It wa...
by: Lynn E. McElfresh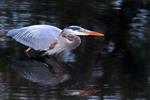 Bill Munro, a photographer with a keen eye, has a simple-and-sensible philosophy about taking pictures: To get great pic...
by: Susan W. Smith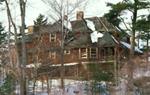 Looking up the history of Hill Island's Lot #7 we discovered monsters and murderers...
by: Susan Smith with the Heberlings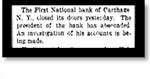 Tuesday 3 May 1898 the First National Bank of Carthage did not open its doors for business. Why had the directors posted...
by: Rex Ennis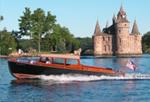 My earliest recollection of "River Runner", our spectacular 1926 Hutchinson Brothers sedan, was of a gray painted work
by: John Peach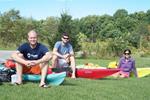 Hunched, damp and tired, we look at the scribbled number on the page and debate calling the U.S. Coast Guard. Almost 24-...
by: Trevor Brightman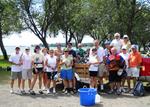 My co-workers warned me that June seems to skip right into September and everything in between is just a blur. How true it is,
by: Star Carter