Articles from October 2014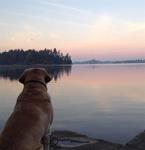 Canadian Thanksgiving and Columbus Day Weekend truly signals the end of Summer, 2014. Mother Nature was kind with ...
by: Susan W. Smith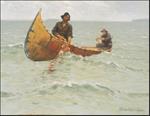 The work of famous American artist Frederic Remington is on display at the Brockville Arts Centre this month. Exhibits f...
by: Kim Lunman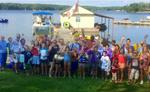 One of the joys of living on an island is introducing new people to the River and island life. I'd been coming to ...
by: Lynn E. McElfresh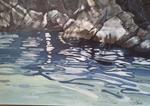 "I look intensely at the shapes of rocks, land and water and the interplay between the sky and water.. I live in the Tho...
by: Susan W. Smith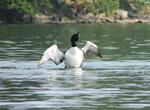 A Loon Encounter The first time it happened, I suppose I chalked it up to luck – being in the right place at th...
by: Patty Mondore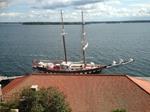 September 17th and it is a beautiful fall morning.  As I cross the Bridge into the United States the Customs Agent asked...
by: Susan W. Smith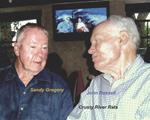 [Editor's Note:  "Ode to a Friend" a tribute to the late John Russell.   We at TI Life are honored to publish this and t]...
by: Daniel Gregory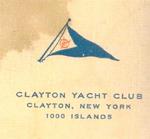 Motorboats to sailing yachts - 100 plus years of CYC! Today's Clayton Yacht Club recently celebrated its 75th A...
by: Rex Ennis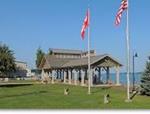 When I was very young living on East Line Road, my bedroom window faced south over-looking the farm. Early in the mornin...
by: Nancy Bond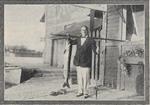 Our thanks to Kenneth Deedy of Grindstone Island, for sharing an article from his collection of Thousand Islands memorab...
by: 1000 Islands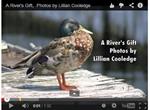 Thanksgiving Day in Canada brings River families together for the traditional holiday dinner and weekend activities.&nbs...
by: Susan W. Smith & Jan Eliot