Written by
Susan W. Smith & Jan Eliot
posted on October 13, 2014 12:16
Thanksgiving Day in Canada brings River families together for the traditional holiday dinner and weekend activities. Unlike our American cousins, the weather is not as harsh as late November, and this year, 2014, we can enjoy the outdoors on sunny afternoons. However, we - on both sides of the border - have similar traditions at Thanksgiving, to look back and express gratitude for all we have.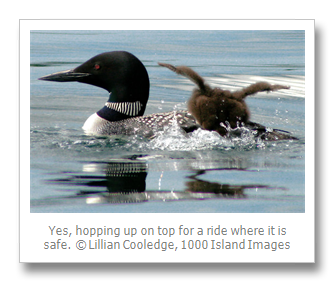 This weekend we received a series of photographs from Lillian Cooledge as a River gift.
Lillian and her husband, Paul, live on Kring Point, east of Alexandria Bay. Back in December 2010 Michael Folsom profiled Lillian and her husband, Paul, in Thousand Islands Images. Since then we at TI Life, have taken full advantage of their generosity by publishing many of their photographs each month.
When I wrote to thank them for sending these marvelous photographs and expressing sadness that the summer is ending and many of us must leave the river, Paul wrote,
"This is a hard time of year for a lot of folks because this is the center of their universe, regardless of where they call 'home'. River people 'get it', and it stays with them, sometimes for generations. This is a difficult concept to describe to anyone if they don't 'get it.' Fear not, the River has been here a very long time and will still be here a few months from now. It will outlast every one of us."
Lillian and Paul have a website, http://www.1000islandimages.com/where you can see more beautiful River scenes.
By Susan W. Smith with YouTube video "A River's Gift", Photos by Lillian Cooledge was created by Jan Eliot.