Articles from November 2010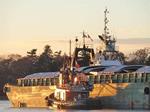 Another shipping incident, this time involving a tug and two barges in the tight quarters of the American Narrows near Alexandria Bay.

by: Michael Folsom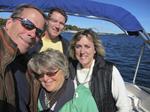 It's a crisp October afternoon in Rockport and the sky and River are postcard perfect blue. The sun is shining brightly ...
by: Kim Lunman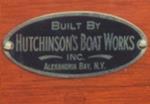 One of the best known and longest operating boat building businesses on the St. Lawrence River is Hutchinson Boat Works, Inc.
by: Bonnie Wilkinson Mark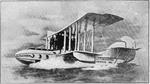 Sightseeing flights over the islands were very popular. People loved to do the unusual, talk about it and maybe get their names in the paper.
by: Robert L. Matthews
The St. Lawrence Bald Eagle Working Group, which I co-chaired for many years with my U.S. counterpart from the New York ...
by: Bud Andress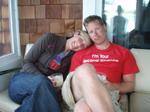 We usually close up, leave the island and head south after Columbus Day. This year we left early as our son Rob got marr...
by: Lynn E. McElfresh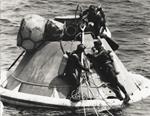 You could always tell the river kids who were living the really good life from the ones who were not. It had nothing to do with family fortunes
by: Hunter Grimes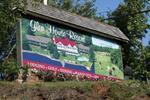 No trip to this area would be complete without a cruise of the 1,000 Islands. My narrated two-hour cruise aboard the Sea Prince 11 was the best.
by: George Bailey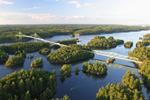 A well-recognized structure among the islands is The Thousand Islands Bridge, operated by The Thousands Islands Bridge A...
by: Alan Lindsay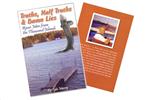 Tom Massey's was a fisherman, tour boat captain and tug boat skipper, but one of his most important attributes was being...
by: Susan W. Smith