Articles from February 2011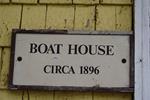 It's one of the most familiar landmarks off the shores of Clayton, visible from the quaint village's waterfront patios a...
by: Kim Lunman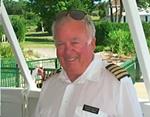 Our river chose many of us. Once chosen, we are life-long islanders, regardless of where we may be. Paul Malo The w...
by: Brian Johnson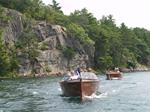 The last two months I've written about my walks on Wellesley. But as with anything in life, sometimes it's not the desti...
by: Lynn E. McElfresh
What a thrill it was when a package arrived recently from a man I had never met, Bill Schroeder. The envelope contained ...
by: Robert L. Matthews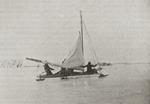 100 Years Ago:  "The familiar sound of a put-put from the vicinity of Washington Island caused people to look at on...
by: Mark A. Wentling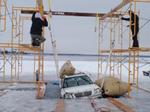 Dan Denney's winter experience Through the Ice - A Tale of Survival, published in January 2011, caused quite a stir....
by: Dan Denney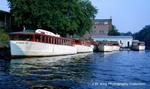 Having grown up in Gananoque I was introduced to the joys of boating on the St. Lawrence River at an early age. My Dad, ...
by: Tom King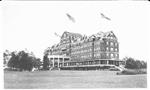 Rex Ennis, local historian and author of Toujours Jeune Always Young: Thousand Islands, Emery and The New Frontenac Hote...
by: Susan W. Smith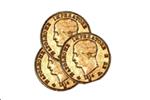 Tom Flanagan, whose parents and brother died in a boating accident on the river five years before,
by: Thomas Pullyblank