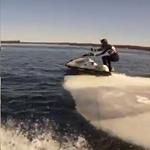 Lots of news … First, take a stand-up Jet-Ski ride over ice and water… Our Kim Lunman writes for "BoatUSA" and I introduce our April contributors. The Canadian Park Islands have a new name and we have an update on water levels. We thank those who leave comments for they often lead to new stories about the 1000 Islands…
by: Susan W. Smith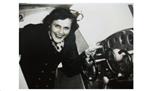 "Enough of that! Now for the really thrilling news... I soloed on Sunday, April 29! Yip, I SOLOed!
by: Brian Johnson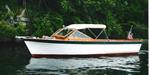 Among boaters that enjoy using their vintage craft frequently, Lyman boats seem to hold a very unique position. Many woo...
by: Anthony Mollica Jr.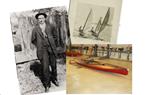 During the summer of 1912, Ralph Britton of Gananoque, Canada's foremost canoe expert, had won every sailing race of the...
by: Karen Wand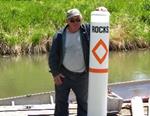 My father, Keith Taylor loved to talk about the early TIA days. He was one of the original boaters who attended the Augu...
by: John Taylor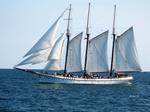 The 2013 season is officially up and running on all cylinders throughout the region. Ice has melted, birds have returned...
by: Michael Folsom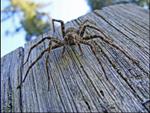 The dock spider has the uncanny ability to strike fear into the hearts of all but the hardiest of souls.
by: Tom King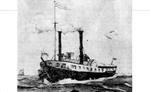 "...the burning of the Sir Robert Peel Steamer, by a band of masked villains – [was] outdoing the worst deeds of the worst ...
by: John C. Carter
The memories most dear to me are the times I spent with my Grandfather. He was so proud to show-off his first born grandson to the River captain community in the 'Burg...
by: Philip Jellie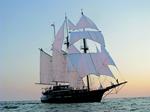 The St. Lawrence River has always been an important transportation route. During the War of 1812 the Upper St. Lawrence...
by: Alicia Wanless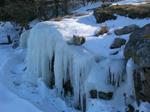 The solitude and silence of the frozen sub-arctic winter sets the mind to thinking and the sharpens the senses. Without ...
by: Richard L. Withington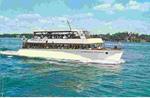 So what's different? Who out there remembers the 1000 Islands from the 60's and can compare it to today? Let me take a stab at it...
by: Mike Fesko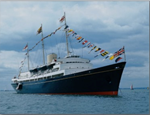 When we travel to different corners of the world, I'm always amazed how often our experiences somehow link back to the S...
by: Lynn E. McElfresh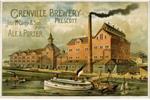 Since 2004 my family and I have been visiting our secret garden cottage retreat, on the shores of the Thousand Islands R...
by: Michelle Caron