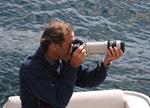 Ian Coristine has constantly told his friends, that "raising the bar" in the Thousand Islands is our Number One task and...
by: Susan W. Smith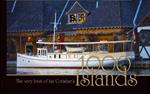 Beijing,China-Vancouver,BC-Chicago & Brockville-Clayton These are just a few of the stops on The Great Lake Swimmers' 2010 Tour.
by: Erin McCarthy Brick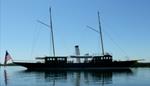 One of the most luxurious steam yachts of the Thousand Islands was a floating fixture on the St. Lawrence River during t...
by: Kim Lunman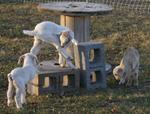 As the first decade of the new millennium has passed, this writer has met many people in our community who ask "what doe...
by: James Rappaport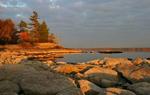 Most folks on the River know me as the Executive Director of Save The River, but I also wear a few additional hats – yea...
by: Jennifer J. Caddick

Clayton's Fred Schmitt has accepted the Board of Trustees' offer to succeed John MacLean as Executive Director of the Antique Boat Museum.
by: Susan W. Smith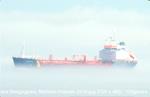 It is early in the shipping season, however there is a lot happening in the region related to the St. Lawrence Seaway. ...
by: Michael Folsom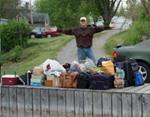 Non-island friends are always curious about how we get things to the island. There's only one answer…by boat.
by: Lynn E. McElfresh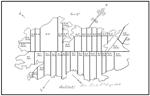 Betsey Fitch of Rutland, NY was given Lot 16. Lots 19 and 20 were sold to William Wells of Augusta, Upper Canada for a total of $1,340.00.
by: Rex Ennis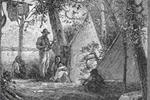 For the past three months, Robert L. Matthews has given our readers a unique peek at those long forgotten illustrators w...
by: Robert L. Matthews