Written by
Ian Coristine
posted on November 13, 2013 07:26
Thousand Islands Life Magazine's second annual Christmas photo contest is upon us. Why Christmas? Because the winners' art provides a wonderful Christmas gift to the Thousand Islands community.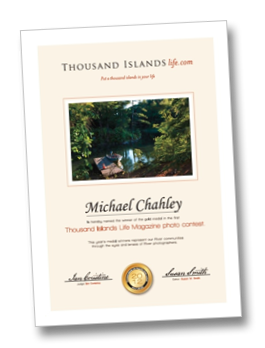 Last year over 50 images were submitted, revealing many talented photographers including Michael Chahley and Nanci Morris amongst others. We'd like to showcase more great artists and their favorite work. The contest is open to photographers of every level from beginner to professional, including those who may wish to resubmit an image previously published outside the contest. The point is to celebrate the very best pictures of our favorite place.
Please send a maximum of 3 of your best images with a short caption/explanation for each to TI Life's editor, Susie Smith at info@thousandislandslife.com. Sunday December 8th is the deadline.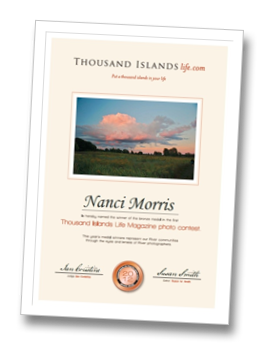 The photographs will be forwarded to me blind (no captions or photographers identified) and I'll have the pleasure of revisiting the River in the way that I hope you do with my winter wallpaper images. (Note: Those who subscribe to TI Life automatically receive a link on the first day of each winter's month.)
Some Hints
Just a reminder, out of focus images, unintended crooked horizons and bad exposures should be corrected with the software that came with your camera. Cropping out extraneous detail or to re-frame an image can also increase impact. Despite trying really hard to get it right while shooting, most of my images are later improved through careful editing. If you don't already do this, you'll be surprised how often an ordinary image can be improved and sometimes transformed in this way. 
For those who get serious with editing, I'd suggest you take a look at DxO.com. Full disclosure. I've had a relationship with DxO Labs in Paris for many years, but my enthusiastic endorsement of their software comes entirely from what it can do. Theirs is an involved science, but the short version is that by analyzing and quantifying the flaws in cameras and lenses, the pixels can be rearranged to eliminate them! 
Check out the countless accolades and international awards that DxO have won: http://www.dxo.com/intl/photography/press. The software has other fascinating and revolutionary capabilities too, well worth exploring on their site. You can also check out a gallery of my TI images there: http://www.dxo.com/intl/photography/gallery/ian-coristine as well as a video about our iPad eBook, "One in a Thousand." https://www.youtube.com/watch?v=tpQ8VfCO5kU.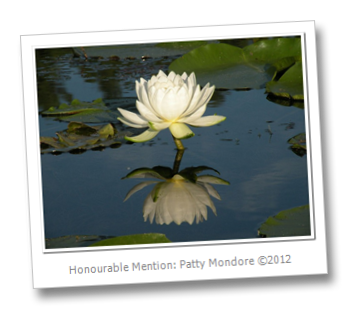 Back to the contest. While there is no cash prize, we will present each of the top three photographers with gold, silver and bronze certificates ready for framing and showcase their winning images along with all others which achieve "Honorable Mention" status. We're in for a treat in the December issue.  Last year's winners can be seen here:   TI Life, December 2013. 
Best of luck…
By Ian Coristine, Raleigh Island
Ian Coristine has been active in aerial photography for over 25 years and has written extensively for U.S. and Canadian aviation publications. The demands of air-to-air photography proved ideal training for an unexpected career of delighting residents of the Thousand Islands with five bestselling books that showcase the region's beauty.

His Thousand Islands photographs have been featured internationally. DxO Labs of Paris, France, award winning publishers of revolutionary high-end camera and lens correction software, selected Coristine as one of their 12 founding "Image Masters" from professional photographers around the world.

Ian Coristine's sixth book is an interactive eBook for the iPad, titled One in a Thousand, a memoir, co-written with Donna Walsh Inglehart. Produced by McLellan Interactive Publishing, it includes an 85,000-word text set in a beautiful layout, videos of his flying adventures, nature sounds from the River, music by Great Lake Swimmers and an interactive map with hundreds of his best images embedded in the text.

Since Paul Malo created Thousand Islands Life Magazine, Ian has generously shared his photography in each issue as well as providing our special "page headers."