Written by
Paul Malo
posted on January 16, 2008 10:14
Overlooked by history was the designer of many river landmarks--overlooked because he did not practice independently but was employed by large Clayton millwork firm that is remembered: Strough and Brooks, the company that produced most of the "gingerbread" so characteristic of late nineteenth-century cottages on the river. The business is recalled by a Clayton landmark, the stone building remaining in the Antique Boat Museum complex, which retained patterns for some of the fancy millwork.
Design of the lovely Grenell Island Chapel may be attributed to John B. Williams. Strough and Brooks were the contractors who built the stone building in 1897. The company employed John B. Williams as "architect and supervising foreman in all job work outside. A large part of their contract work is in the erecting of buildings planned and drafted by him."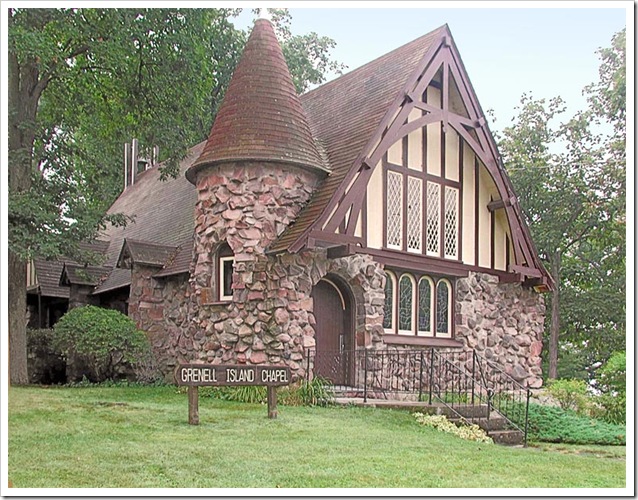 Grenell Island Chapel, John B. Williams, Architect, 1897. Shelley Ley photograph
Grenell Island landmark, small as it is, may be John B. Williams' major extant work--but of course we don't know what else he may have designed. The chapel does not represent his usual métier, which was of the earlier "Carpenter Gothic." The chapel prefers to be identified with English country parish churches, the half timbering suggesting the Tudor era. By 1897 taste was for more historically "correct" building styles.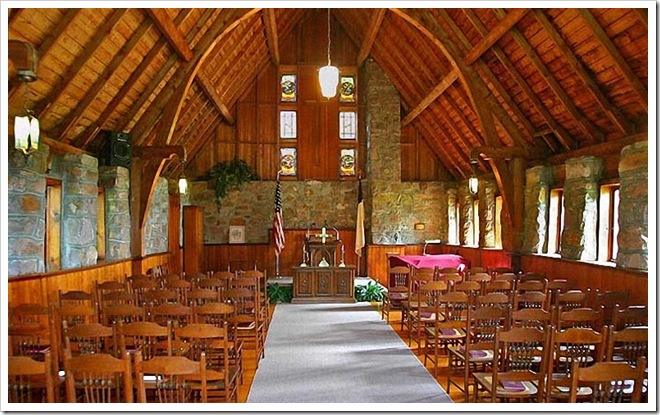 Grenell Island Chapel interior, John B. Williams, Architect, 1897. Ian Coristine photograph.
Far more typical and characteristic of Williams' work many Thousand Islands Park cottages that may be attributed to him. Almost certainly the fantastic array of decorative millwork that adorns these late nineteenth-century buildings was produced by the Strough and Brooks millwork shop at Clayton.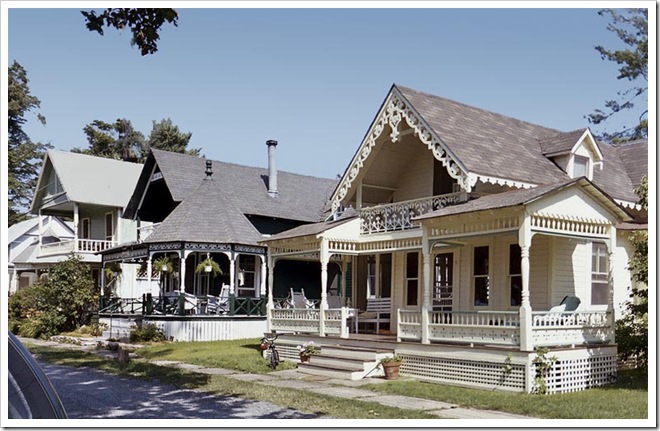 Paul Malo photograph.
Probably these cottages were to a degree pre-fabricated at the Strough and Brooks shop, where the two-story porches were compiled from the firm's millwork.
The entire community of Thousand Islands Park is listed on the National Register of Historic Places. This is a historic treasure, mostly a Victorian cottage colony little changed since the late nineteenth century. Probably much, if not most, of the incredibly varied designs of these charming cottages are the work of John B. Williams, Thousand Islands architect.
By Paul Malo