Written by
Paul Malo
posted on February 16, 2008 10:54
These gorgeous images, appearing like abstract paintings, were photographed on infared film in order to show the changing character of surface culture.
Bill Hecht, who provided the photographs from his vast archive, says, "Such images were up prior to 9/11 on NY State DOT sites, USGS and others."
Above we see Clayton and Calumet Island at the top of the picture.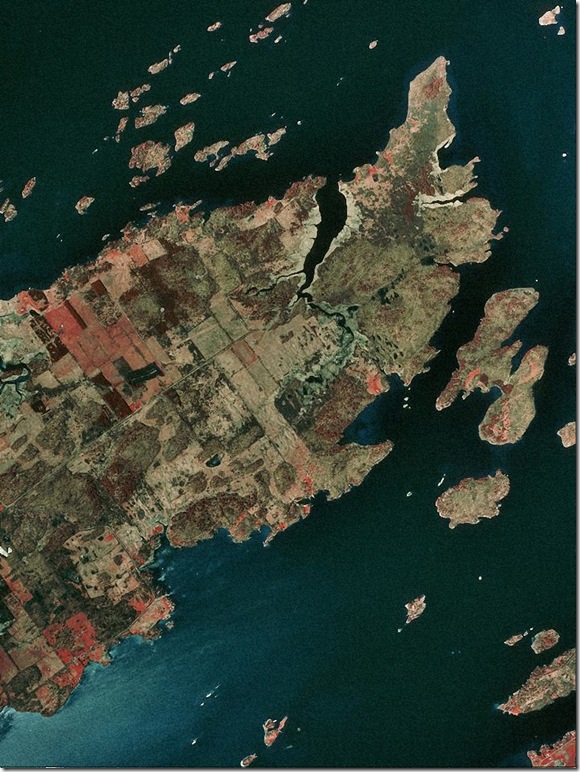 The images form a mosaic. This segment is attached to the top of the Clayton view, above. Calumet Island again appears at the bottom of the photograph, with the lower end of Grindstone as the most prominent feature.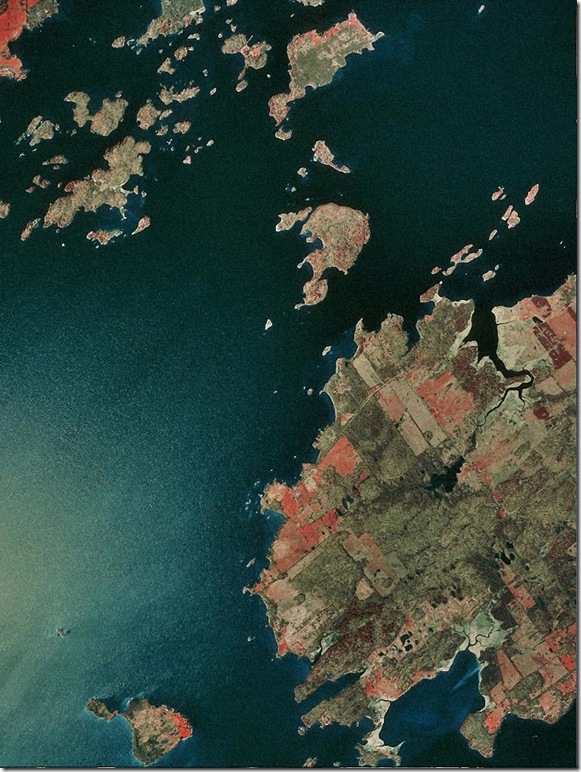 The other, upper half of Grindstone island appears here, with Hickory Island at bottom left.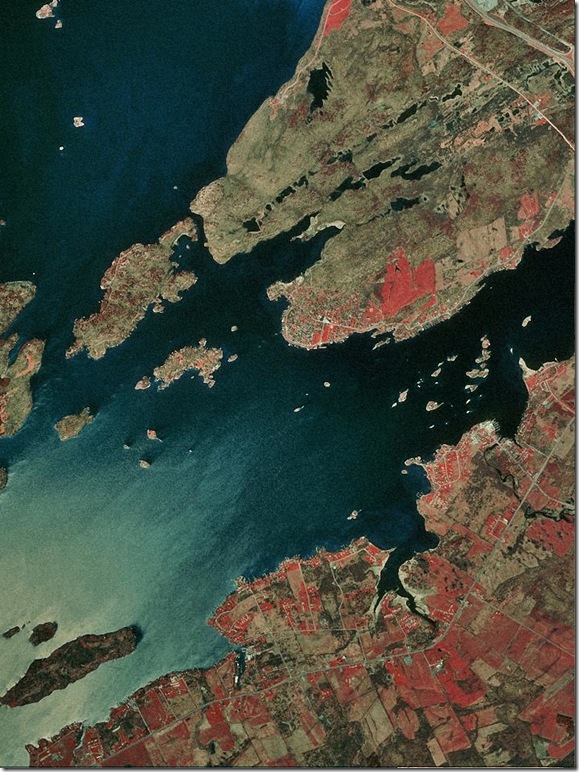 Moving down river, we see Fishers Landing on the mainland and Thousand Island Park on the upper end of Wellesley Island.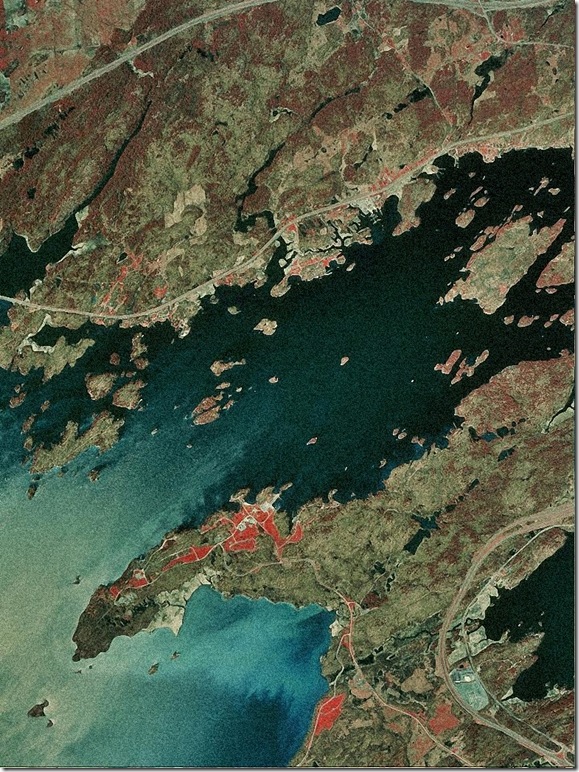 Joining the top of the previous picture, is the northern side of Wellesley Island, with Route 81 circuiting the Lake of the Isles at lower right and Gananoque on the Canadian mainland at the top.
Compiled by Paul Malo